Those little Golf Country are fun little beasts
They 4WD systems were put together by Puch-Stuyer, just the same as the Syncro transporter T2's and T3's. For the vans, they were partially built in Hannover, shipped north to have the 4WD fitted and then shipped back to Hannover to be fitted out. Thats why they had a premium over the 2wd versions.
Was offered a neat little one when in Germany last year for about £400 or so. Cars not really my thing, I prefer my van.
Heres a couple of pics I dug out of a Country at Wolfsburg last year.
Jamie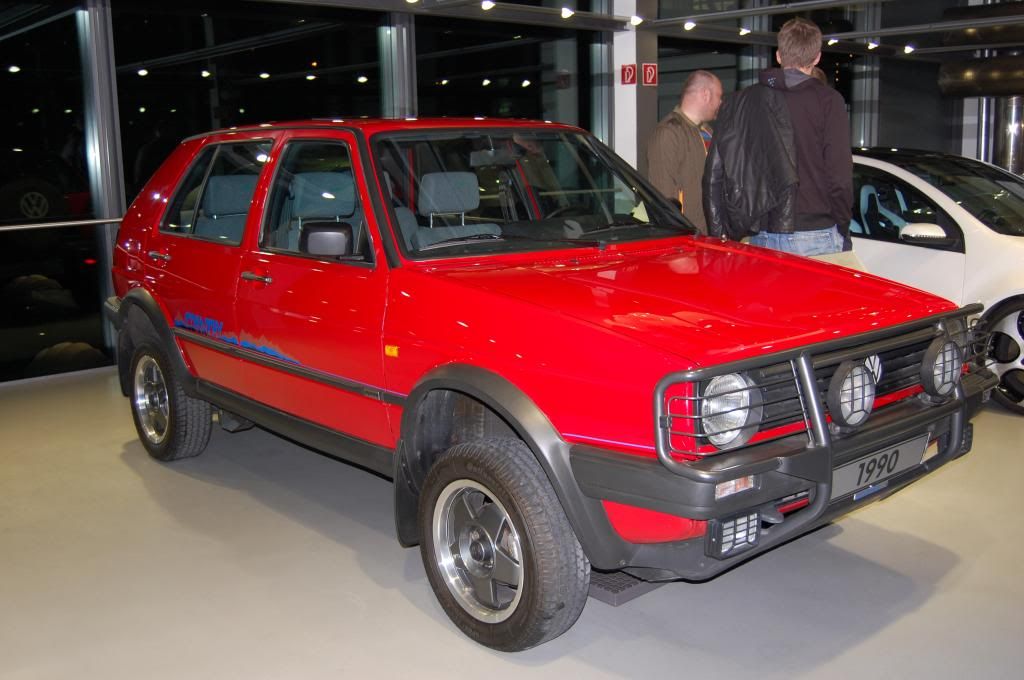 _________________
Carlsberg don't build Singlespeeds but if they did.......they would probably look just like mine.

I've spent half my life on bikes.........the other half I wasted