I had a Raleigh Tomahawk too.
Looked very much like this one: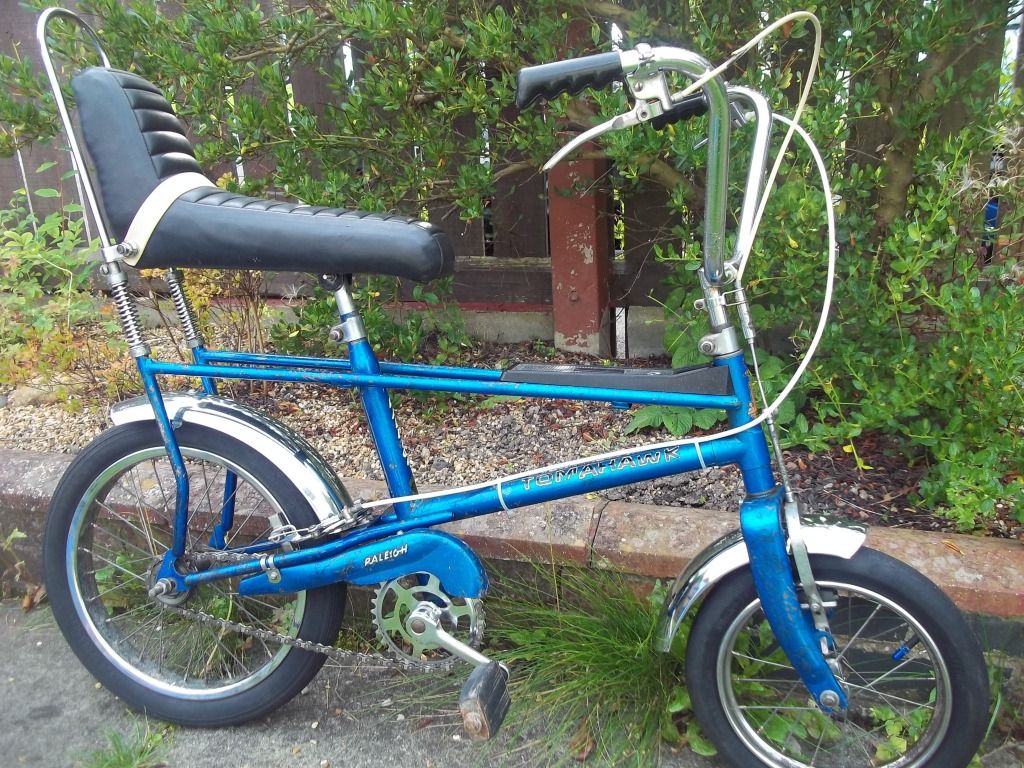 I remember the crumby rod brake on the front, which I think was more for decoration than actually braking, and the springs on the back of the seat - I remember being disappointed that they didn't actually do anything.
I remember me on my Tomahawk and my friend on his Raleigh Chipper riding all the way to Hythe and back, about a 10 mile round trip from where we lived at the time. I also remember that it was not so good for off-road use, the small front wheel went in a hole, I went over the handlebars and the bike landed on top of me. Happy days.