highlandsflyer wrote:
It is clear that this is inaccurate, from the statements made by the police and the fact that, on examination, the video shows there is something attached to the back of the union flag.
I've not watched any video but it's not unknown for the Police to 'bend' the truth to suit their own agenda. See Plebgate for a recent example.
People are understandably upset because regardless of the facts they
feel
an injustice in the sense that certain groups are treated differently from others. The EDL (to my knowledge) haven't killed anyone, aren't involved in terrorist activities, and aren't a threat to any reasonable integrated Muslim yet are lumped in as 'as bad as', 'the same as' etc nutters that want an end to the UK as we know it. AFAICS nobody has any real answer to them other than to shout racist at them, or scum in your case. There will be moderate and hardline factions within the group same as any other yet seemingly it's OK to brand them all as one. But if I do the same with Muslims...
A guy I know is quite heavily involved in the EDL and although he's a bit simple his belief is that 'our' culture is being eroded in favour of Islam. Recent media coverage, political pussying and the relative birthrates between the two groups will do nothing to dissuade him of that. The EDL will grow bigger.
This is the latest building in Pollokshields. Fortunately it's a gurdwara rather than a mosque, because a showing off a £4m mosque in current circumstances maybe isn't the best idea for community relations. I could live without the Xmas tree decorations on the roof but otherwise it's a beast. Must have Photoshopped the blue sky on.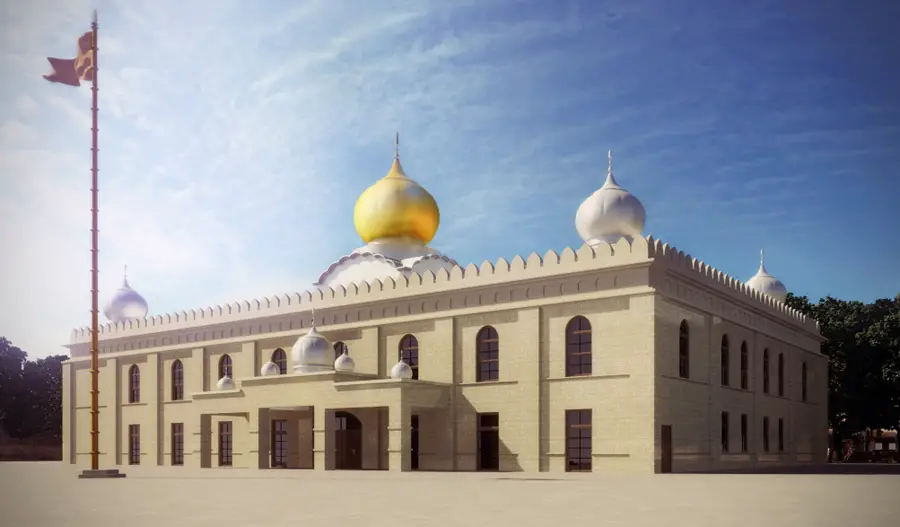 _________________
Current bikes
Klein Attitude 2003
(unknown) Carrera singlespeed
Muddy Fox Monarch Team 199?

Previous Bikes