So I have a question for you chaps with more experience than me.
I built this for my daughter: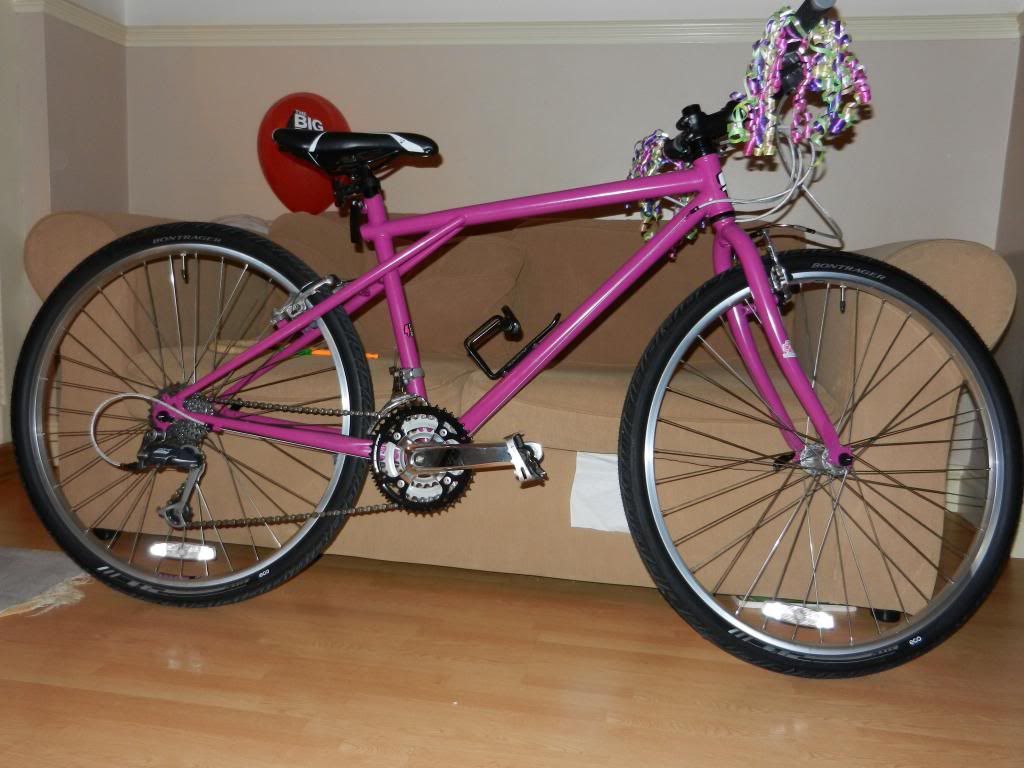 It's based on a '92 timberline frame (see this thread:
viewtopic.php?f=1&t=159394
)
When I built it up, I had to pinch a set of V's for the rear off her old small bike, they didn't fit very well but got it going.
I picked up a nice full set for it and fitted them over the weekend, but the rear blocks will only half cover the rim when set at their highest position.
The bosses have been moved at sometime in the past as it would originally of had a U brake. Is it just a case of the bosses are in the wrong position? or should it have a different type of brake fitted?
I'm thinking about some sort of adapter plate to lift the position of the bosses (need to go up 2 - 3cm) does such a thing exist?
I can't upload a picture as I've managed to loose my camera lead