TranzX do these security skewers. They bolt in the place of your QR and need a special allen-type key to open (uses an Allen key with 5 sides as opposed to the usual 6)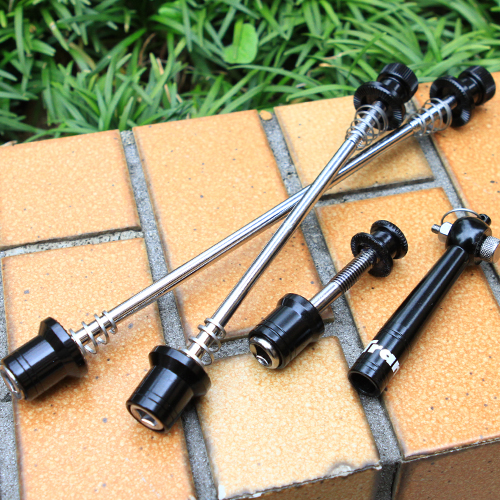 Available in black or polished alu. Also found as generic knockoffs, but those are just as good, if a bit heavier. I believe they are retailing at around £10-15 on Ebay
My bikes are all equipped with these, and I absolutely swear by them. Make sure you keep the key with you though, or fixing a flat will become a nightmare.
It can be attached to a regular keyring, so that's where mine is.
As for the lock, I agree with Gibbleking. A determined thief will get through any lock. So I use a generic beefy cable lock.