IMHO, some of that scenery to the south of the city is pretty much like Northamptonshire. It's OK, rolling rural with a few more hedges, but don't forget the north-side.
You've got Congleton, Alsager, Leek, Cheadle, Endon, Kidsgrove, Biddulph, etc.
All pretty nice on the borders of the Peak District, without the National Park prices, but with The Roaches, The Cloud, Mow Cop, Manifold Valley, Staffordshire Moorlands, views over Cheshire...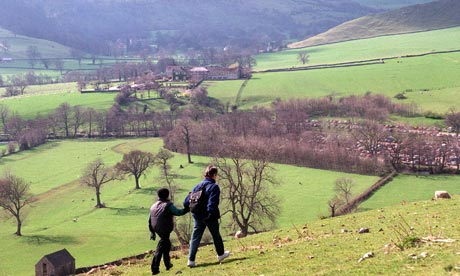 Where's work going to be?
Like so many 19thC industrial cities, most of the building was speculative commercial stuff, so there are pockets of poverty and decline cheek by jowl with post old factory managers houses built around the pot banks, and new estates.
I like the place...unpretentious but friendly, without any great ego or chippiness....unlike a couple of other NW cities I could think of. (I'll get my coat).
PS: You'll get used to locals asking: "Why on earth did you move to Stoke?" and saying: " I'm not being nosey, I'm just interested..."
PPS: Always say that you like Staffordshire oatcakes, even if you don't. Personally, I love them (Honestly).
All the best,
_________________
Dan Chambers
danson67
Pause, take a breath and ask yourself: "What would
Rast
amo
use
do?"
New in the quiver:
Danson Pinion P1.18 hardtail