My first car was a J reg rover 414 SLi, drove well and was comfy, just the typical K-series head decided it didnt like doing the job of being a head, and quit!
Second car was given to me by my dad, a j reg rover 414 SLi, i believe this one ended up parked behind my previous one in the local scrapyard after its head (which was already going when i was given it) tried to race the gearbox as to which would fail first, the box won!
My best loved car was a car from a couple of years back, flame red cavalier mk3 LS TD, nothing special you think straight away....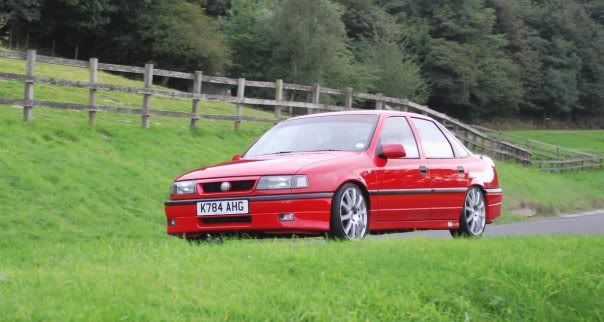 Spent A LOT, of time effort and money on that car, full turbo skirt and bumper kit, full diplomat leather (wired the heated seats in too) elec sunroof, elec aerial, total closure cat1 alarm, upped fuel and boost to 20 psi, full machine polish (by myself) used to take her to the local tesco jetwash in winter on a night, and then dry her off in the understore carpark and polish her twice a week even when it was raining/snowing!
Swapped for a v6 vectra SRi estate a few years ago and regretted it ever since, cav is still alive though, living in donny now!