Never had a proper front light on any of my bikes before, hence never done offroading at night etc, just the basic commuting.
Decided I need to continue riding during winter so I have just bought this after being impressed by people's reviews.
Magicshine mj-880
sounded ideal, 2000 lumens, tiny size, easy to use and adjust power and only £120.
Can't wait to test them, but here's some pics so far.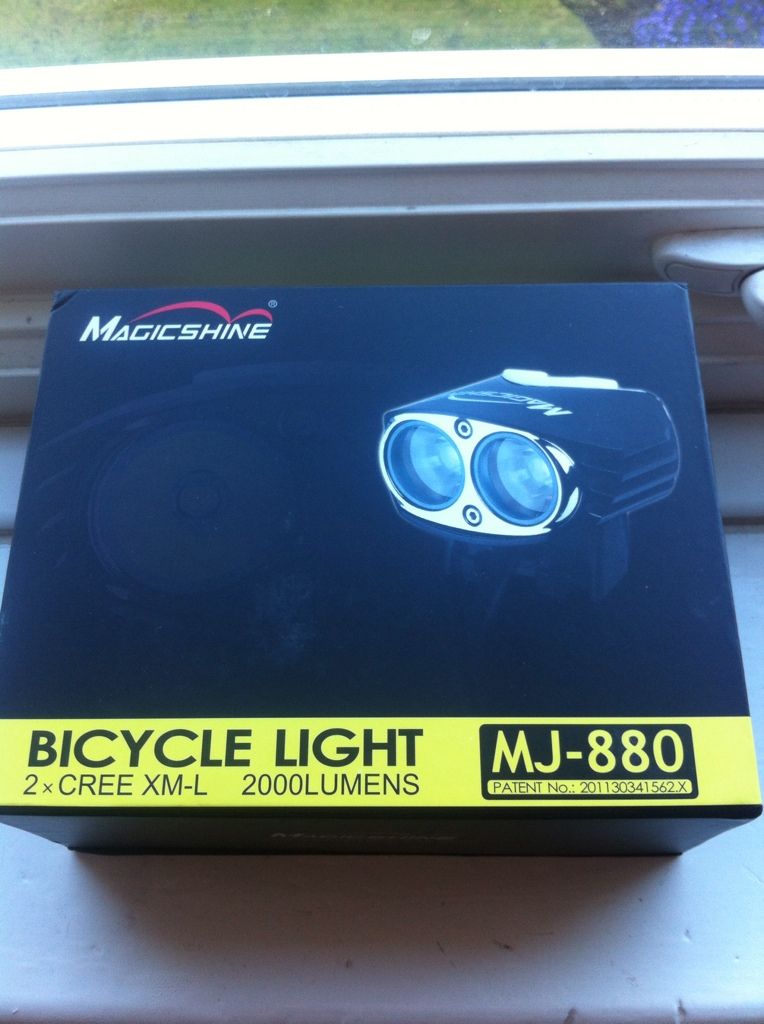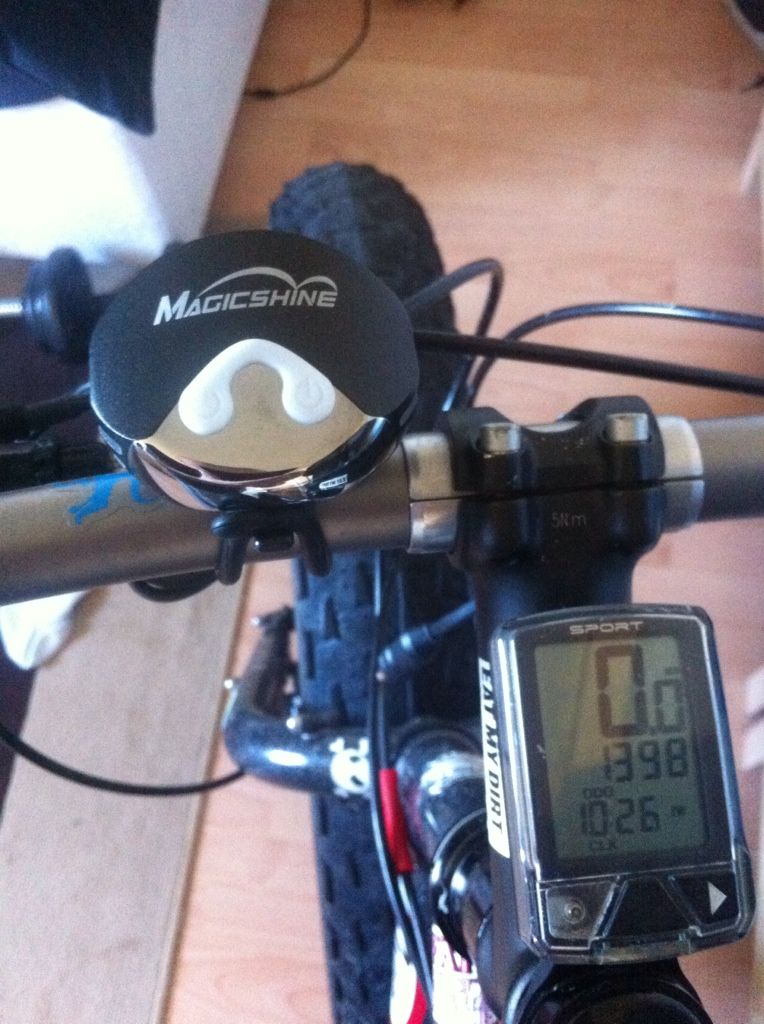 Love how they glow when turned off!
And can't believe how compact they are!

_________________
2014 surly straggler
2012 surly moonlander

14 badboy 14 carbon beargrease 13 jones spaceframe 14 straggler, 05 pugsley, 13 pugsley, 12 moonlander, 13 krampus x2, 13 fargo 2, 11 surly pugsley, 01 Volvo Cannondale, 01 dekerf limited, 98 cannondale caad2, 94 san andreas, 96 san andreas, 93 pace rc200 f3, 08 Ti moots rigormootis, 93 Ti merlin xlm, 09 Ti jeff jones spaceframe, 93 fat chance yo eddy (ex dave hemming), 11 salsa mukluk, 00 scott octane, 03 stumpjumper comp, 07 s-works fsr carbon, 08 revolution triad 2, 94 claud butler kylami, 96 cannondale m500, 93 townsend, 07 scott scale 30 carbon, 92 CR dogs bolx, 09 hooligan 1, 99 trek 6500, 10 badboy