I was on Ebay the other day, and spotted something that I thought was quite wrong.....not going to go into too much details, but it basically involved the use of the British Cycling logo, and Font!!!
So, I sent a nice polite informative Email to a few people at British Cycling informing them of the seller.....yes, I'm Evil...
Anyways.....as a thank you, this arrived in the post this morning...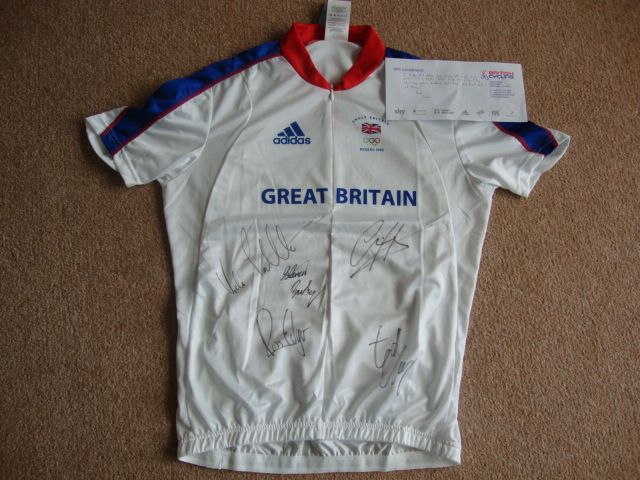 Beijng Olympic shirt signed by Chris Hoy, Victoria Pendleton, Steven Burke, Ross Edgar and Ed Clancy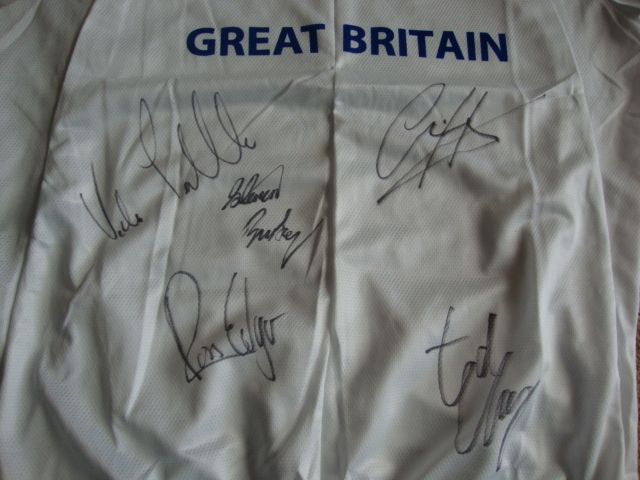 Cheered me up no end this morning!!

_________________
Andrew
"If you're in control, you aren't going fast enough."
2007 Voodoo Bizango 853
1994 Kona Cindercone SS
1991 Marin Eldridge
1995 Dyno BMX