juice wrote:
Here is my 1999 Subaru Forester. Hated it at first glance
Snap... almost.
1996 Legacy Outback, 2.2 Manual. 225,000 miles on it.
Hated it at first glance, still think it looks fecking awful. I'd have bought an old BMW but all those lovely sub-£1k cars in the UK simply aren't anywhere near as cheap in California. I had to pay three grand just to get this...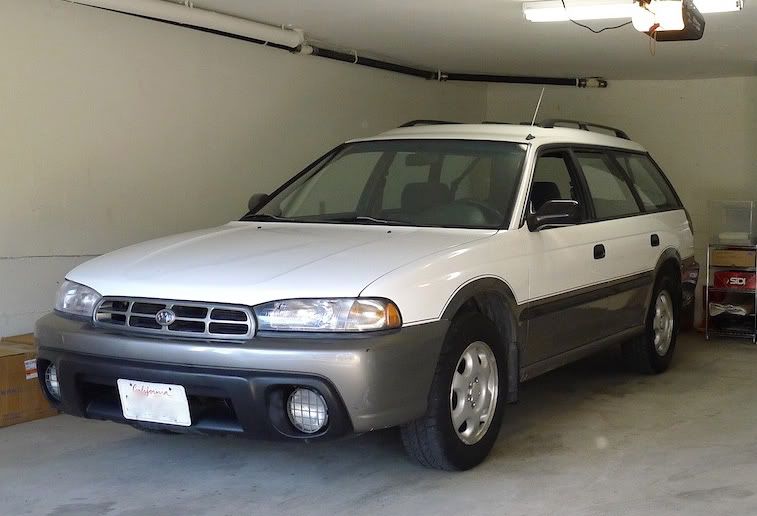 Gearbox appears to be made of cheese, and the interior is downright unpleasant. Starts first time every time, but these things do not wear their miles well. Instead of feeling soft and comfy like an old Merc, it behaves more like farm equipment.
Does a damn good job of hauling bikes and furniture, but that's about all I can say for it...