Hi everyone,
how much, do you think, this Manitou 4 fork in its original box is worth?
The fork is in an awsome cosmetic condition an has had very little use. It also works great, but still has its original elastomers, so replacing them would be convenient.
The box is in great condition, looks like new.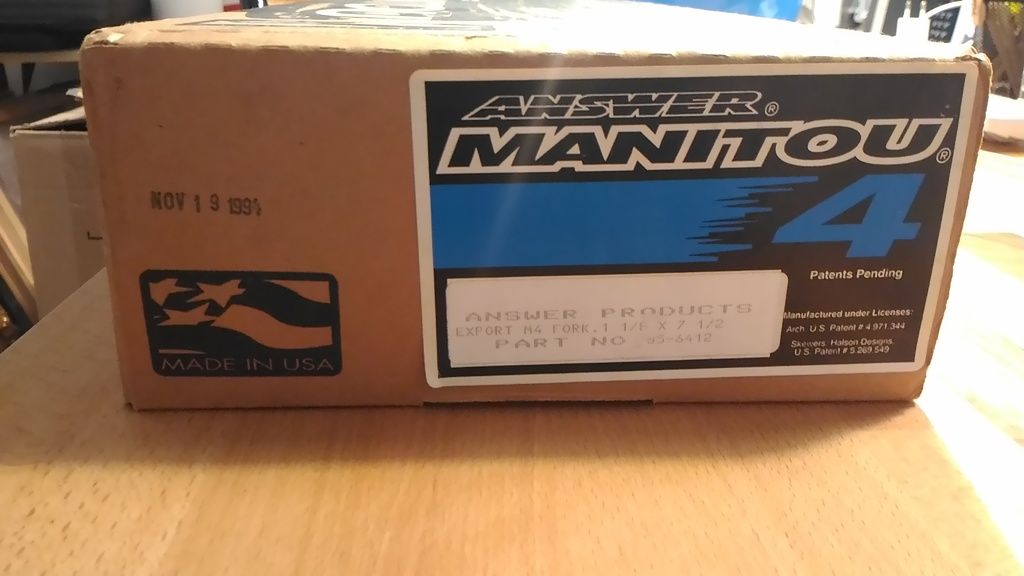 Thanks,
Joan