I was wondering if anybody has an idea on what my Raleigh Summit 16" is worth.
I have changed a few bits on it, but I have all the original stuff.
The rockshox's are leaking and the brace has a crack on it.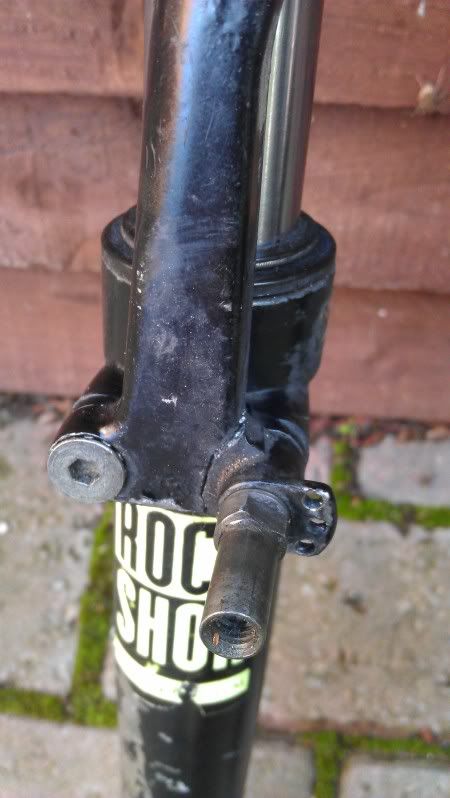 I have the original pedels, rockshox's, stem and canti's, front wheel, rear wheel hub got locked solid so I had to get another rim.
It's got Shimano Deore LX Front and Rear mechs, thumbies, deore canti's.
Just wondering a price on it?