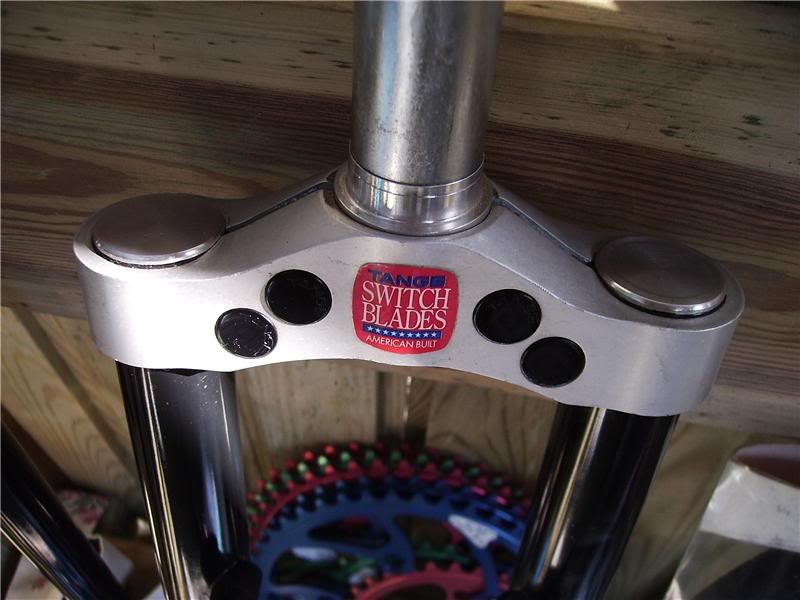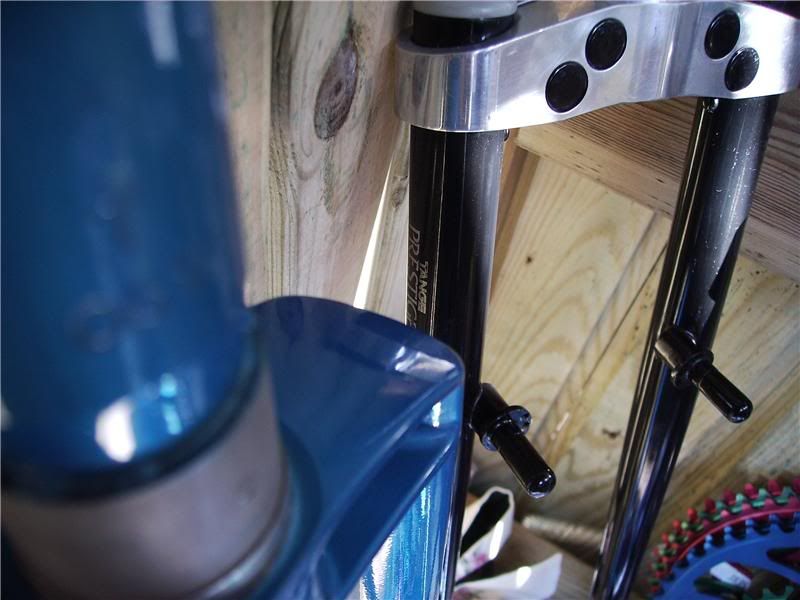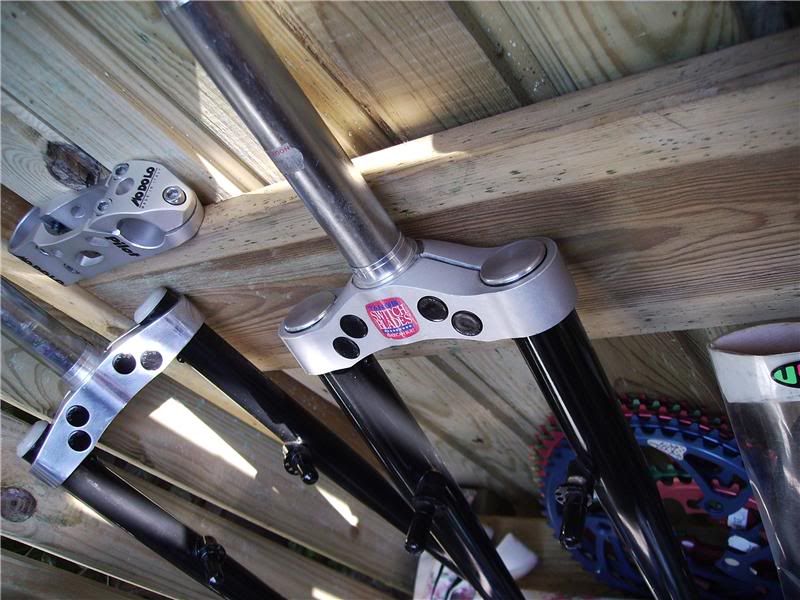 Switchblades vs American Switchblades:
Am SwB metal topcaps, regular SwB rubber topcaps
Different shaped crowns
Am SwB mat silver crown, reg SwB polished crown
Am SwB larger diameter blades
Am SwB ???? tubing, reg SwB Prestige tubing
Both have the blades finished in black chrome
Not pictured: The American made Switchblades looks to have domes where the dropouts are connected to - a bit like Fat Chances
Personal favourite
: A tiny bit in favour of the regular.
_________________
official OW
2
0
1
0
Concours de Elegance jury member
Enter Elev12K's candy store
For Sale:
☆ Vitus FCK9
☆ Koga Miyata Survivor