Bought this as a project to do over the holidays but started stripping the paint last week and got steamed in and painted it over this weekend
Frame as bought
MMMMmmm, bare steel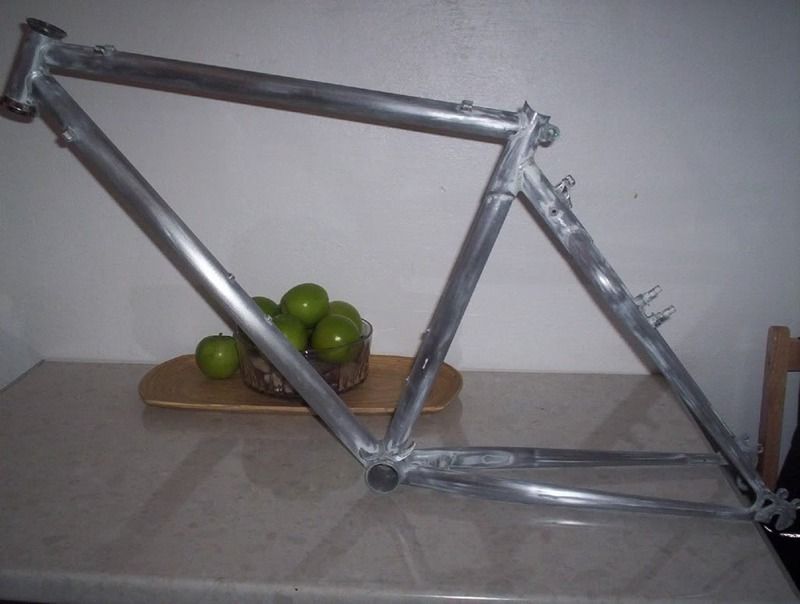 Spraying in the man cave, used anti-rust zinc primer
Paint on, just a couple of bits to touch in and sort before a couple of coats of laquer (note the fade not straight at the bottom bracket), decided to go for a white seat tube for a different look.
Close up of fade, not too bad for a rattle can, the fade on these wasn't the same standard as Kleins anyway.
Got the frame laquered and finished today, wall art for now though till i can afford to throw some bits at it after the new year.
Still got the forks to do and i'm going to be painting a stem to match the frame if i cant find an original Orange stalk.
For reference colours used were Appliance gloss white and VW brilliant orange from standard rattle cans from Halfords, used one can of white, two cans of orange, and one can of laquer.