Just had these arrive..
Custom Blastberry paint job with fire de-bossed decals strangley the paint job has been painted straight over a gator fade fork..check a couple of the pics and you can see the remants inside the steerer and on a chip on the back.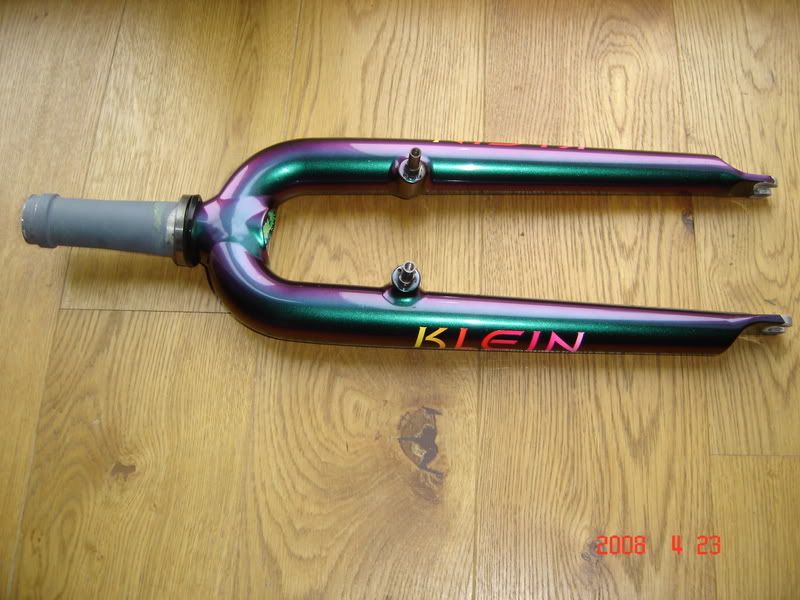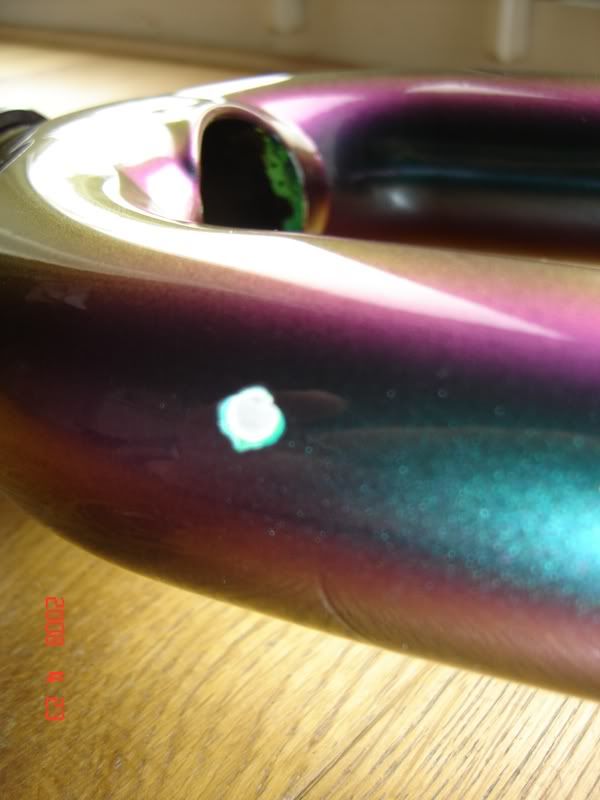 I contacted the seller and they said...
We were blessed to live close to Gary Klein here in Washington .Klein's master painter Marty personally debossed and painted the custom blastberry/plum combination with fire style decals- a true retro gem.
Enjoy!
Shame cos the plan is to get them re-painted!
_________________
-KLEIN-
: Resprays/Repairs
: Decals
: Headset seals/Bearings
http://www.kleinspainted.com
WANTED SHIMANO M900 REAR SKEWER-M900 32H FRONT HUB