Just picked up a first generation Trek Y33, unfortunately no longer carrying it's original M900 gruppo or Judy SL, but rather draped in slightly more modern bling. It did however still have it's original wheelset consisting of a pair of Trek Matrix rims, DT spokes & White Industries Tracker hubs (rear is a bit worse for wear...).
Here's what I've picked up (all in excellent to mint condition):
* '95 Trek Y33 frame (lg) with original Fox Alps 4 shock, shock pump & owner's manual!
* Early noughties Rockshox Duke U-Turn
* White Ind./Trek Matrix wheelset
* Ringle' Slamma Jamma headset, silver
* Ringle' Zooka Stem, 0 deg.,110mm, silver
* Ringle' Moby Post, 27.2 x 350mm, silver
* M950 cassette
* IG90 chain
* M952 175mm crankset w/BB-M952 116mm
* M740 shifter set
* Flite Ti, black
* M950 V-Brake set (levers & V's)
* Bontrager alloy flat bar
* M540 SPDs
* M960 front derailleur
Oh, yeah... And a blue, long cage Paul Components Powerglide rear derailleur!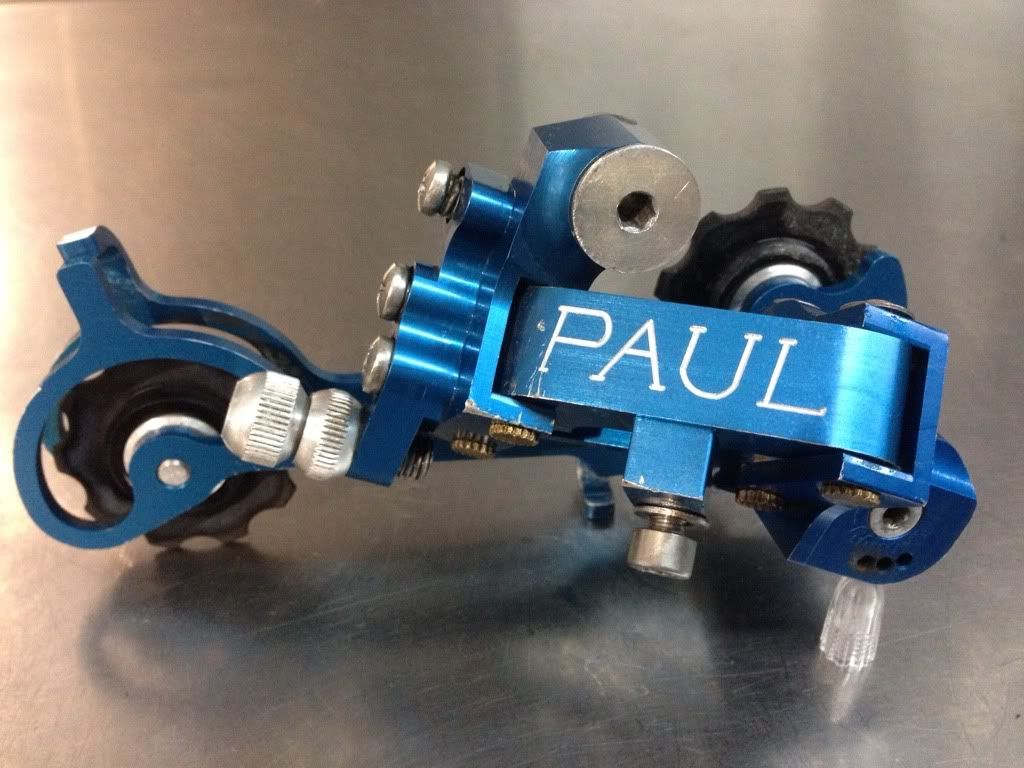 I've stripped the bike (as you can see) & plan to rebuild it with a period-correct LX groupset for re-sale. Still deciding what to do with the swag of goodies i'll have left over...
_________________
Wanted:
* '89 Nishiki Alien 17/19"
* Mantis Valkyrie-EC 18"
* Titan 1/2 Trac 18"
(Stay tuned to this channel...)
'89 Titan 1/2 Trac, '90 Nishiki Alien ACX (NOS, M735), '90 Pearson Kea, '91 Nishiki Alien ACX (M900),

'91 Haro Extreme Comp (M735)

, '91 Milazo Rock Comp II, '91 Mantis XCR-EC, '92 American Comp-Lite (XC-Pro), '12 Soma B-Side (650B), '14 Cannondale Evo Hi-Mod 1 DA9000, '15 Cannondale Trigger 27.5 Carbon 2 (XTR)