We all have a bike that has a special place in our heart . Mine is a Stumpjumper Team 1991 .
Very rare on ebay , I have only ever saw 3 , I was delighted to find one last week . Seller wa only offering collection , but he agreed to pack it if i was booking a courrier . Snipe was ready and I bought the bike , for a bit more than planned but I ws delighted with my purchase .
Anyway , at long last it arrived on wednesday :
obviously the awfull decals will be removed , and all the equipment is gone and will be for sale shortly .
Pics of the Team decal for John :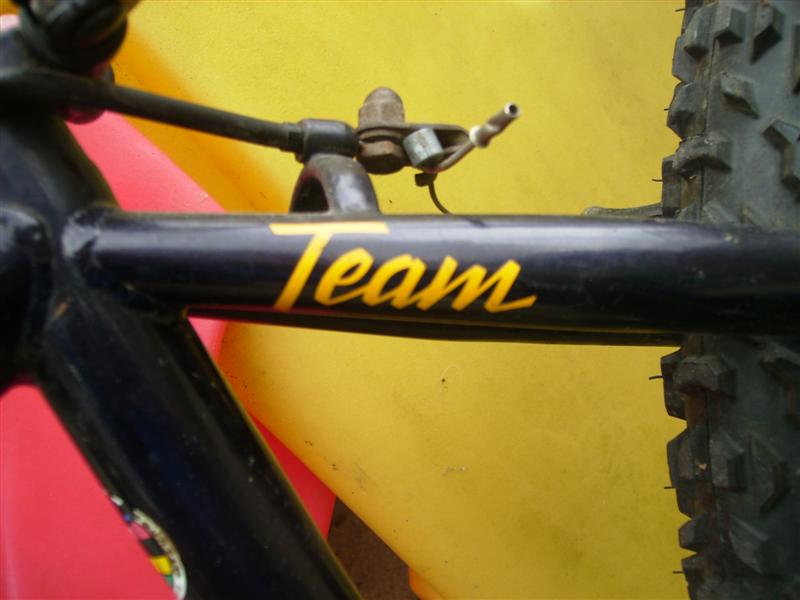 BUT to my horror here is a close up pic of the seat tube near the BB :
I am gutted , angry , upset etc.....
I have contacted the seller but he hasnt replied yet and as he wasnt taking paypal I paid by cheque . But he has 100% on 100+ transaction .
so wait and see .
do you think it can be repaired without changing the tube ???