I require some replacement forks for my Bontrager. The OE was Rock Shox Judy T2'S. I was never a big fan of them tbh but the travel was about right for the frame geometry.
I replaced them with Rock Shox Pilot SL'S which have way to much travel.
I wated to ask you knowledgeable folk on here if you could recommend a fork from that era for my privateer S ?
Colour is quite important as the scheme is kind of wild heres a pic, any suggestions greatfully received.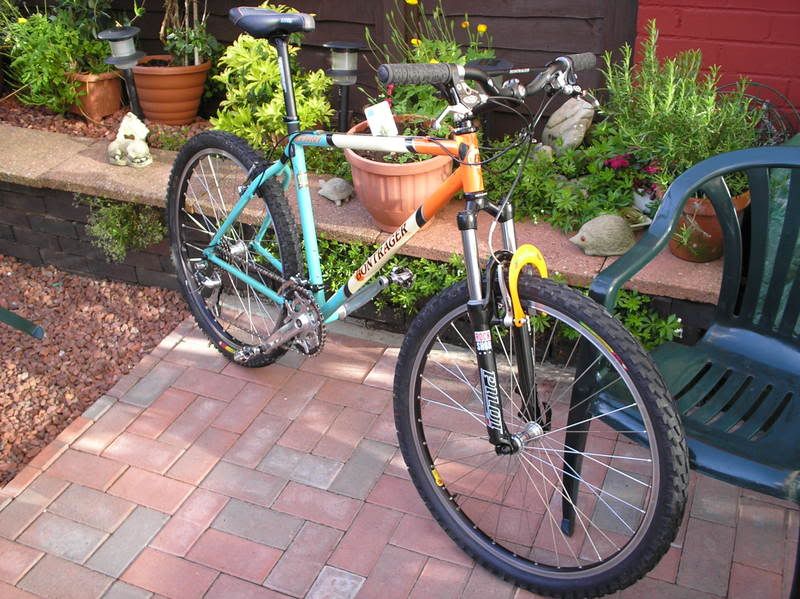 _________________
My drinking club has a cycling problem.