Well, things keep rolling steadily along on this one. The STX cranks are back from the powder coaters along with the stem, so the chainset has now been assembled and fitted (It is very light!
). I think I need a shorter BB though, but that can wait. The NOS Hotrod bars have been fitted so I have something to hang the M739 shifters off.
The shifters will probably go on the E4 eventually and the M740 pods off that be swapped over so I can fit Maguras but there's no rush for now. I'm now just waiting on delivery of a Middleburn rear hub and the wheels can be built up with the NOS USA made CR-18s. I need to decide what colour spokes to go for and whether to go for red nipples?
Anyway, I think that's about it for now, here's some updated pictures for now..........more to come soon.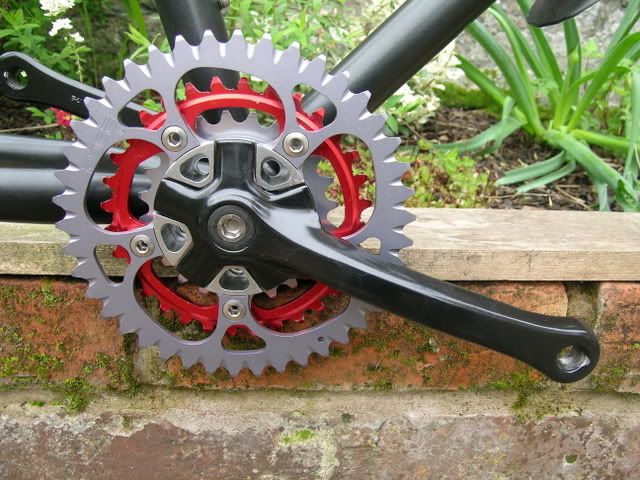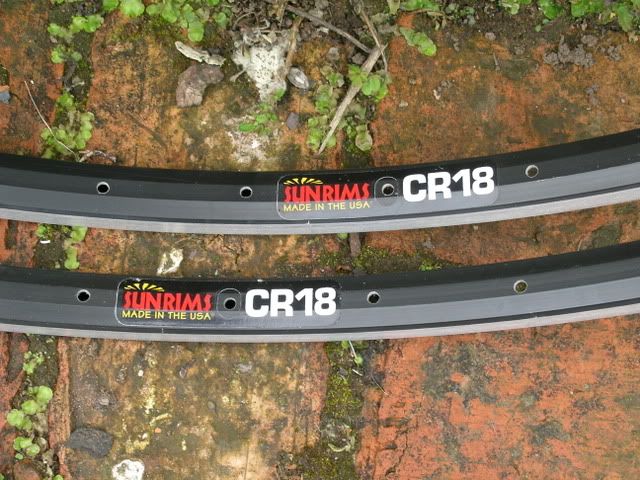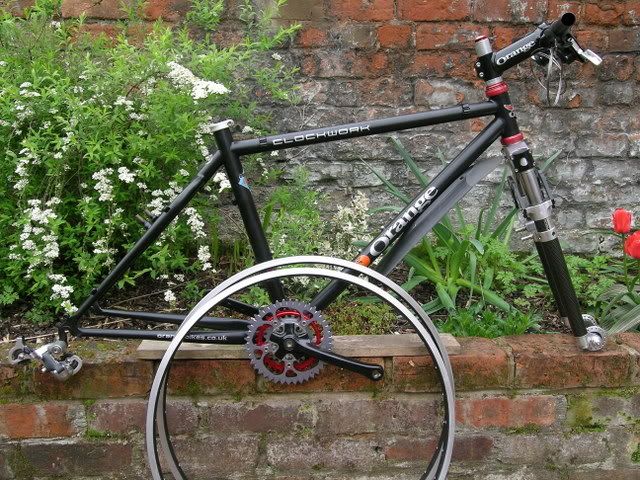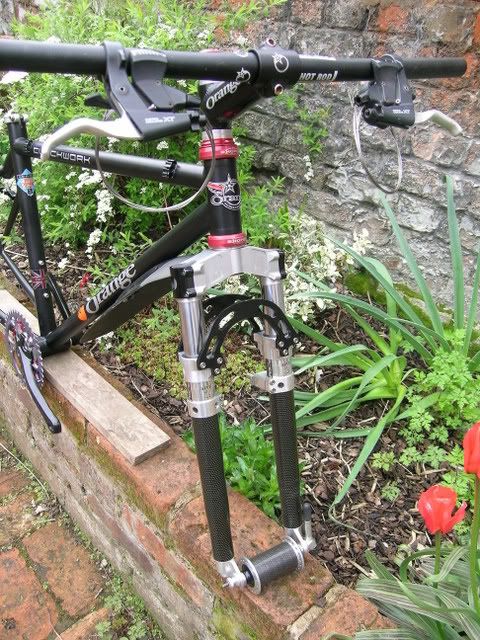 _________________
Modern:
Cotic Solaris | Cotic Escapade
Retro:
1988 MF Explorer | 1991 DB Apex | 1992 DB Response | 1992 Dave Yates Diabolo | 1993 Orange Clockwork | 1994 GT Zaskar LE | 1994 Saracen Kili Flyer
WANTED
:
RS Mag 21 with 1/18" unthreaded steerer
|
DBR Dual Response