Crusing down my alley admiring the 2 feet of snow on the ground when I saw a handlebar sticking out of a dumpster. Certainly not above digging around in the trash, so I pulled out this: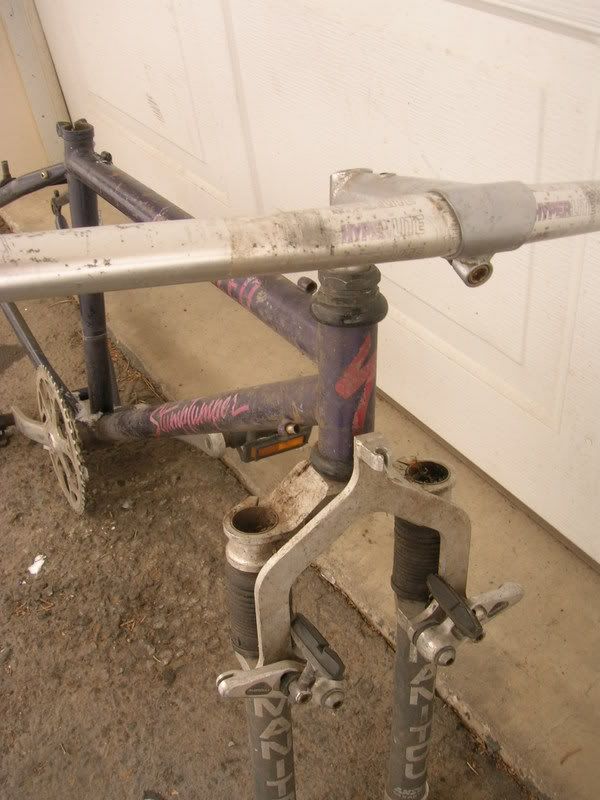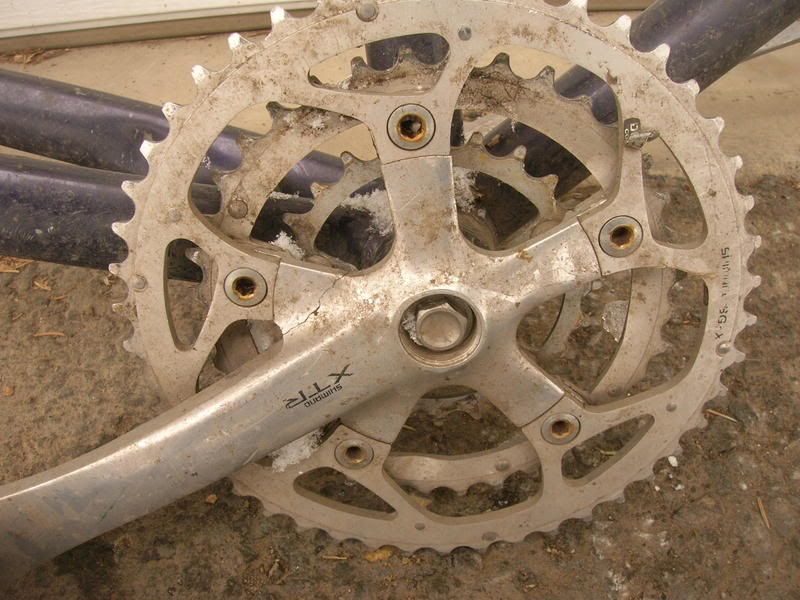 I dont know what it is about Specialized in this town... people keep throwing them away! The Manitous are virtually worthless. Elastomer stack removed long ago.. suppose I could rebuild but worth it? Score on the M900 cranks. 1" Specialized headset and Hyperlites are nice too...
This sucker is small... 19" top tube and 13.5" seat tube. Anyone with a year?