There's no frame number that I can find, that limits the number of options I guess. I did find a nice detail when I partly pulled out the aluminium seat post shim. It is shaped and machined like a machined head tube so it clears the busy junction of seat stays seat tube and top tube, and then supports the post in the frame again below that.
And I've been fooling around a bit with the build options and took some pictures. I firmly join the crowd of bike addicts with pictures of bikes in the kitchen. The builds are part assembled only to help me make a decision.
Here's the original idea, I call it plan A: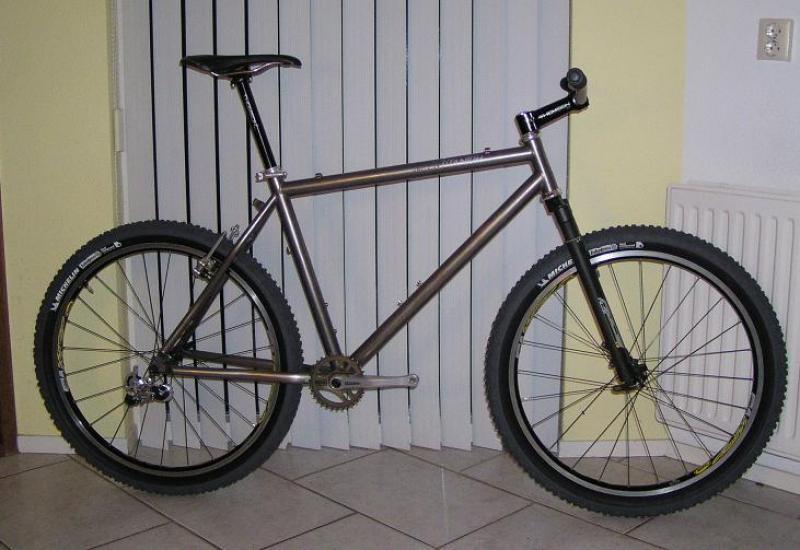 It gets a silver 07 Hope mini up front. The Uno is an option but triple Deus and XO is more likely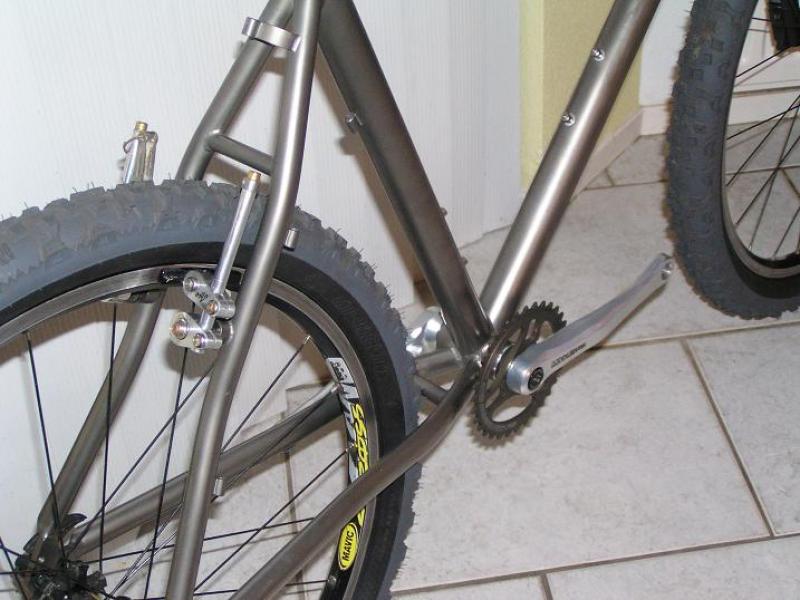 This is what happened to it after spending more time here, plan B: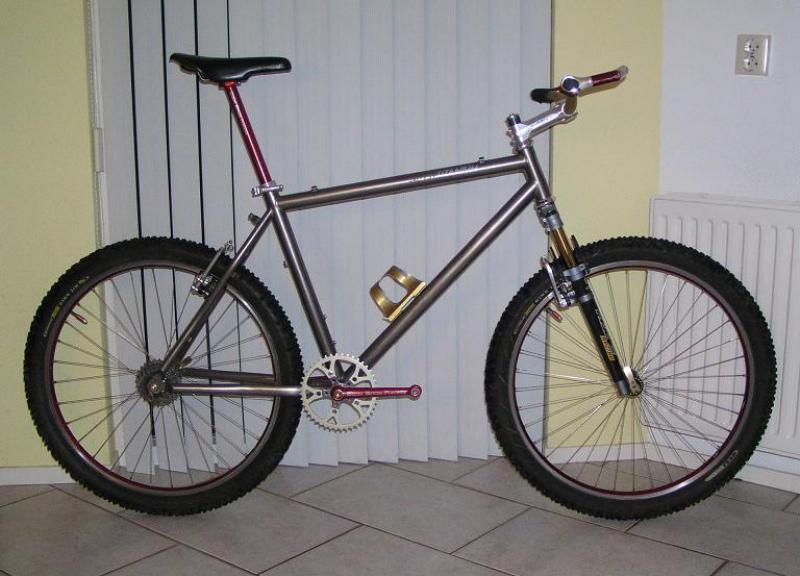 The Cook Bros post needs another size shim, and the red rims look better in the metal. Does this build need a red stem?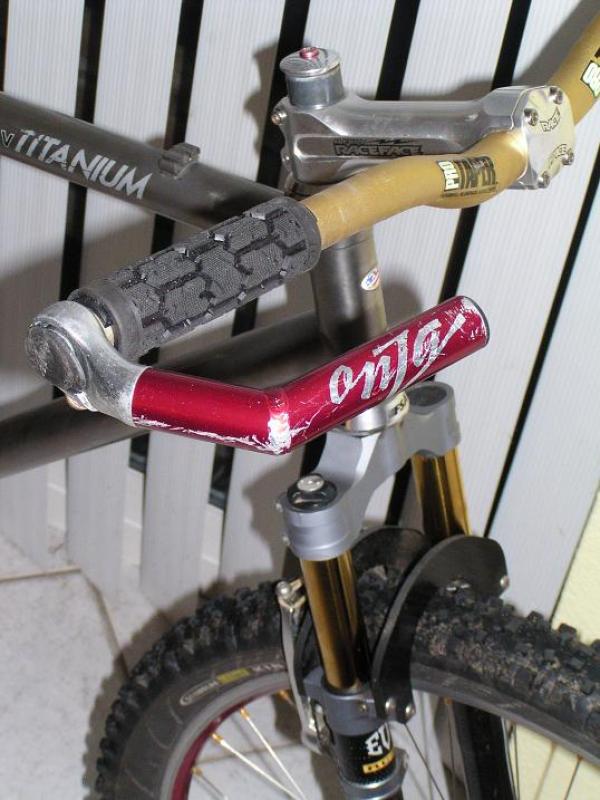 The riser bar with barends is a big NoNo for the style police, but handle just ike I want it. I've been using this set-up forever (it shows too)
I must admit I still like plan A a lot, though not very retro.
Choices, choices ......
Enjoy!!

_________________
Common sense was never common

looking for:
28h silver rear Suntour hub
32h Ritchey champagne WCS front hub