My quest for Altek brake levers for v-brakes got me all the way the the USA where Eric had a used set on a bike he was selling.
He was so kind to part them from the bike and sell them to me seperately.
It was a resturation project though.
From the right hand side lever the black anodisation was completely gone.
The left hand side wasn't realy black either anymore.
right: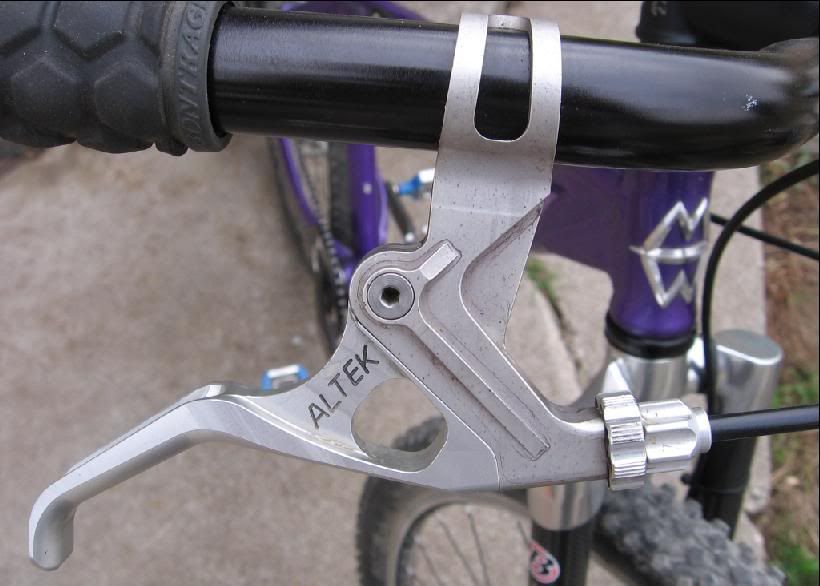 It also shows some very small, erh, pits? Well, little tiny dots as you can see in the picture. They are small imperfections in the aluminum itself and not in the anodisation
.
left: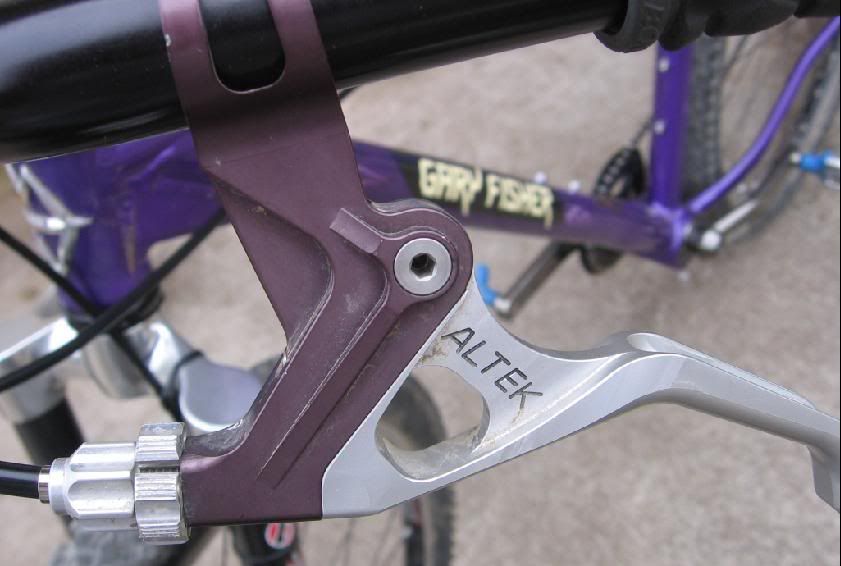 faded pretty much...
Ok, re-anodise was the answer.
Never did this before but Eric was very helpfull for taking care of this in the USA.
He did find a local shop to do it and the result is very good!
It is realy black again!
You still can see the little pits but in I am very happy with the result!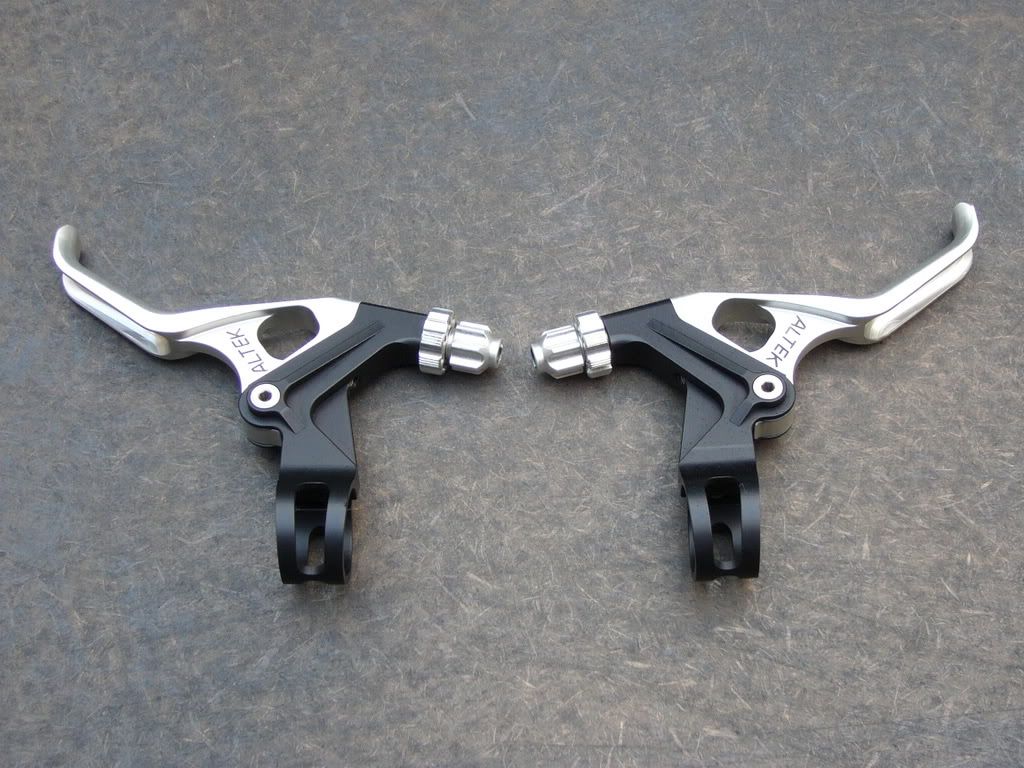 Gee, these are pretty nice brake levers!
To bad there are not many companies in business making such nice CNC parts.
OK, there are Extralite and KCNC but I think these look better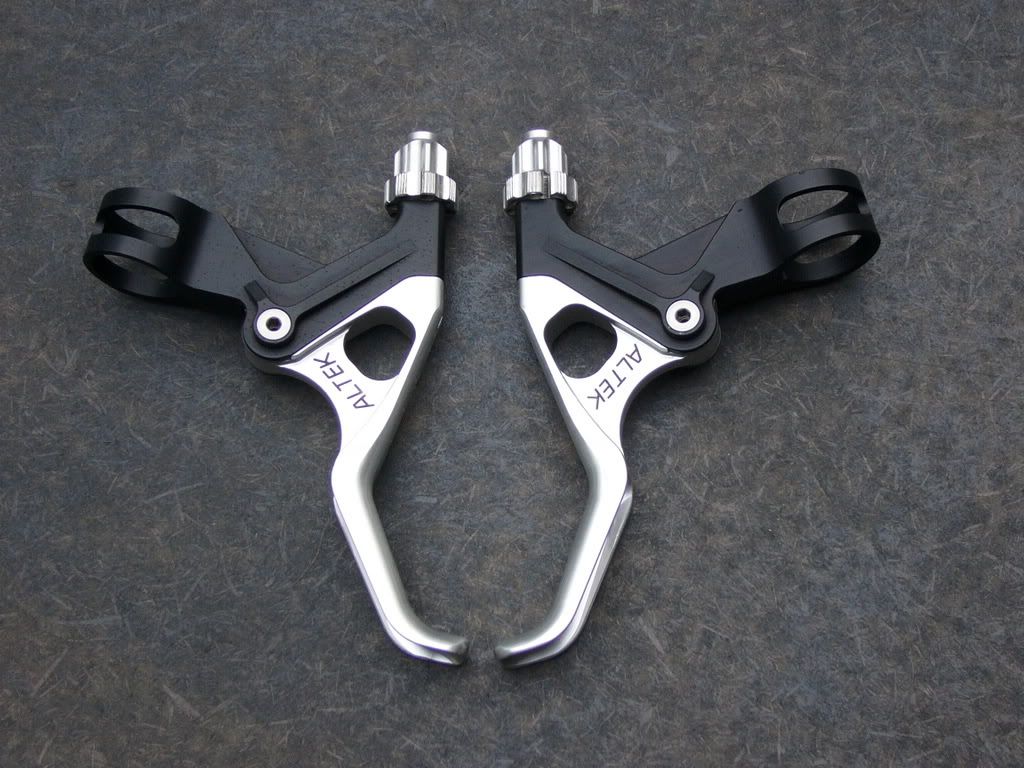 _________________
WANTED: '96 burgundy blue strata 21" or complete Adroit '95 in Sea & Sky strata 21"