Hi.
Just got a couple of NOS Sram Plasma rear mechs, as well as green and orange NOS Shark Tooth replacement rubbers for GripShift older versions.
Got 2 sets of each, so still don´t know if i´m going to sell or swap 1 set.
Also thinking of sell 1 of the rear mechs, too many parts at home...
... until then, pics for you to see...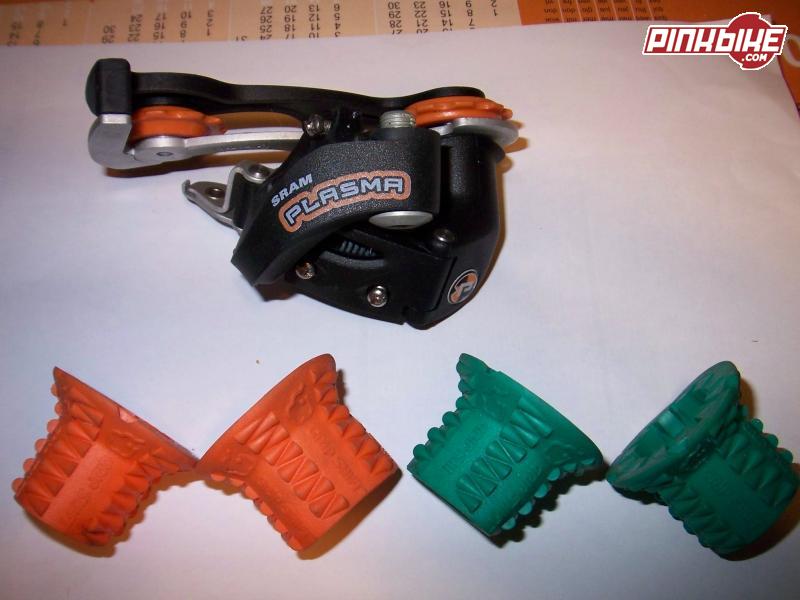 Cheers