This is my 1989 Yamaha XT 600, the 2KF model - kickstart only.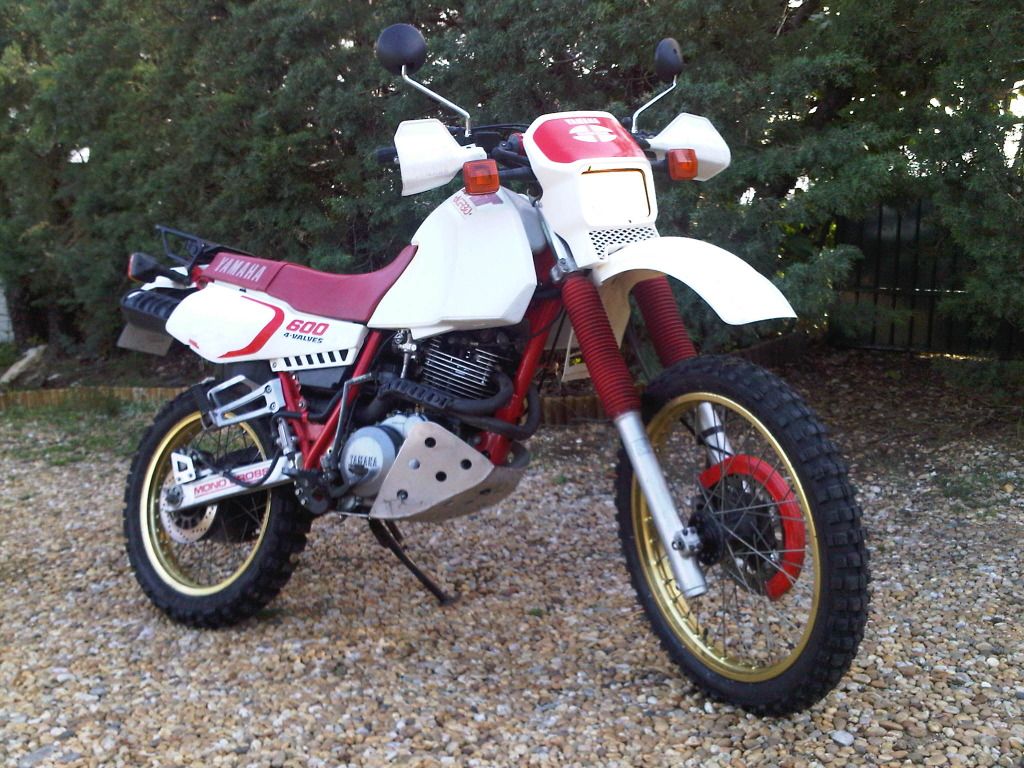 It has an Acerbis 30 litre tank, a period bashplate, a rack from a Ténéré, and Michelin knobblies. The footpegs are wider aftermarket jobs and the bars are Renthals. It's a lovely torquey bike, weighs much less than the later electric versions, and is straightforward to start even if it's been sat for a while. I take it up the occasional track and would love to go to Morocco but that's probably a few years away. The website
http://www.tenere.co.uk
is a good source of info for anyone interested in these classic Yam thumpers.
I'm about to add an early Super Ténéré to the stable so that I have something more road-orientated. They're cheap and plentiful here in France. And the road surfaces are crap where I live so trailies are the ideal bikes - much better than sportsbikes.

_________________
"The champions have better bikes, more expensive shoes, many more pairs of cycling shorts than we do, but they have the same roads" - Tim Krabbé