I've inherited a rather superb garden along with the house we bought last August (to be honest, it's a big reason we fell in love with the place), and I've been working like a dog to keep it on the straight and narrow - and enjoying it massively! (I've reached 'that age') so no doubt may have further dumb questions from time to time. Here it is!
That's a month back. The roses are out now.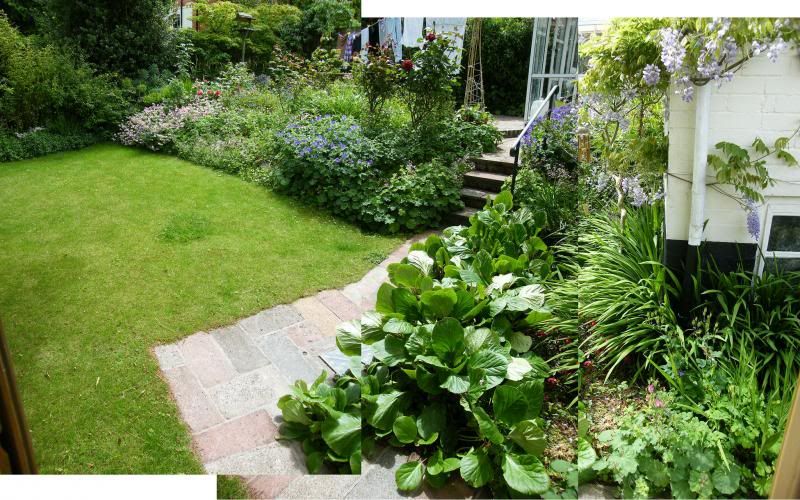 But not that obvious on my crappy composite.
To the left is a Hornbeam. A nightmare ensued when it dropped it's leaves last autumn. I now have a vac!

_________________
"Two very small men cutting steps in the roof of the world"