Sorry, I thought you were joking
I'll annotate a pic and post it up.
Re cables. Doubling up would halve the resistance, but as it's minimal (couple of milliohms) anyway, its not a factor. However, it would double the capacitance, which in a cable such as that weird varnished stuff, would make it even nastier. In an RF cable such as this, it would probably not make much difference as capacitance is very low anyway. Twice nothing is still nothing (in audio frequency terms). The series inductance would be approximately halved, which again wont have much impact. In the real world, these three phenomena will interact leading to what could be a fairly complex reactance, but again that will probably only be significant at RF, not AF.
In short, doubling up shouldn't make any difference at all.
Here's your pic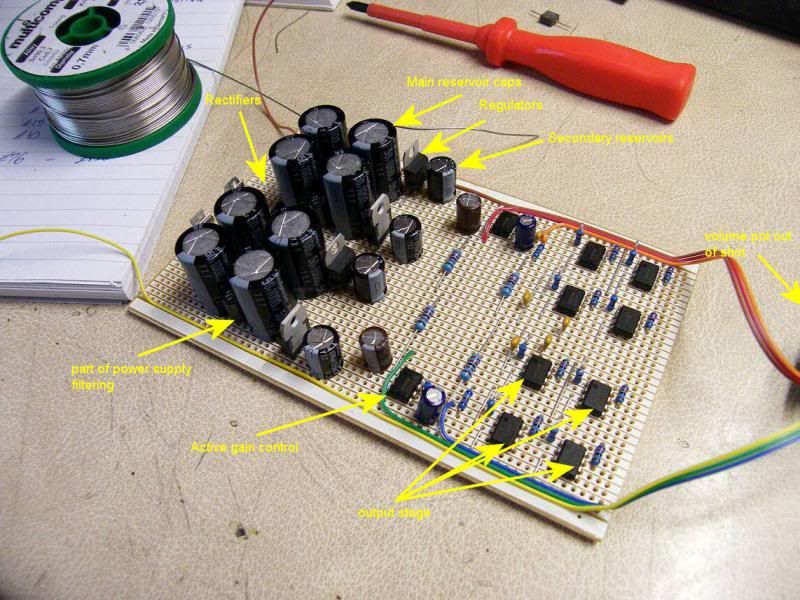 _________________
"Two very small men cutting steps in the roof of the world"