I bought this one from the doctor and it came in yesterday.
It's a 92 Whiskeytown Racer.
I couldn't wait so i put some parts on the bike to see how it would look.
Please do not pay attention to the build just yet, some of these parts look terrible with this frame.
Also i am afraid that the frame is to small for me, i am 182cm and not really a lightweight
parts so far:
- Shimano XT M735 hubed wheelset with Araya rims and DT spokes
- Shimano XT M732 Thumbies
- Shimano XT M735 rear and front derrailleur
- Shimano XT M735 cantibrakes
- DiaComp S05 Levers
- Stronglight headset
- Cook Bros RSR cranks
- IRC Seatpost
- Brooks Swift saddle (it is going to be replaced)
- Rock Shox Mag 21 fork
- Mountain Goat stem (is going to be replaced)
- Mountain Goat Granola barends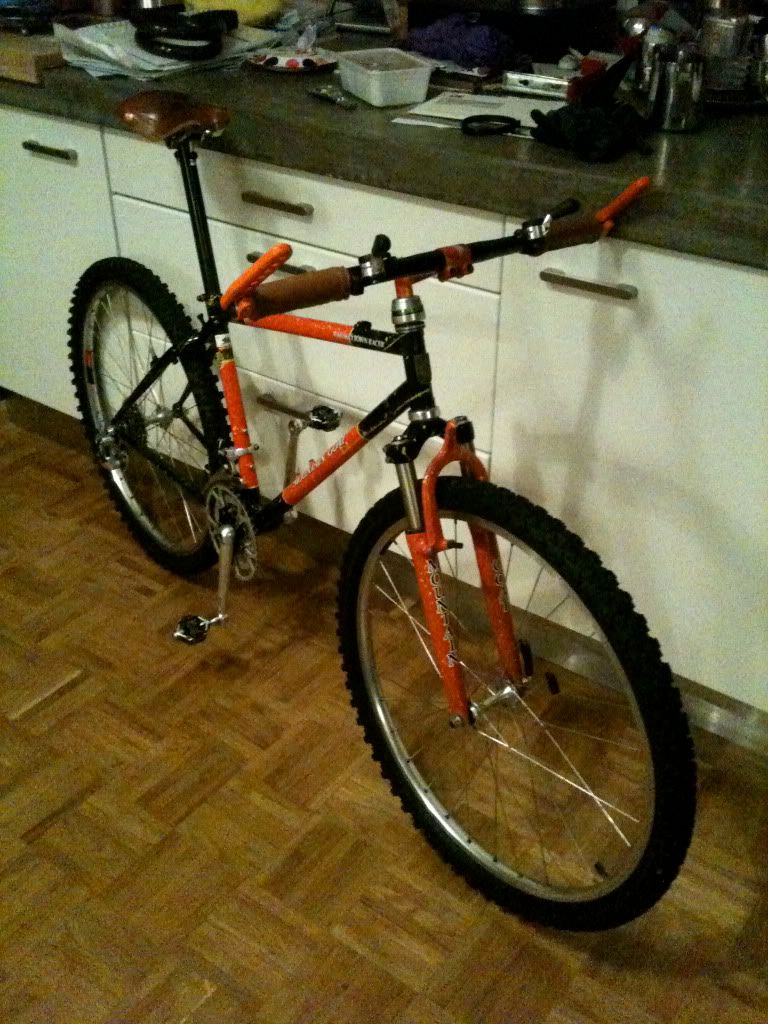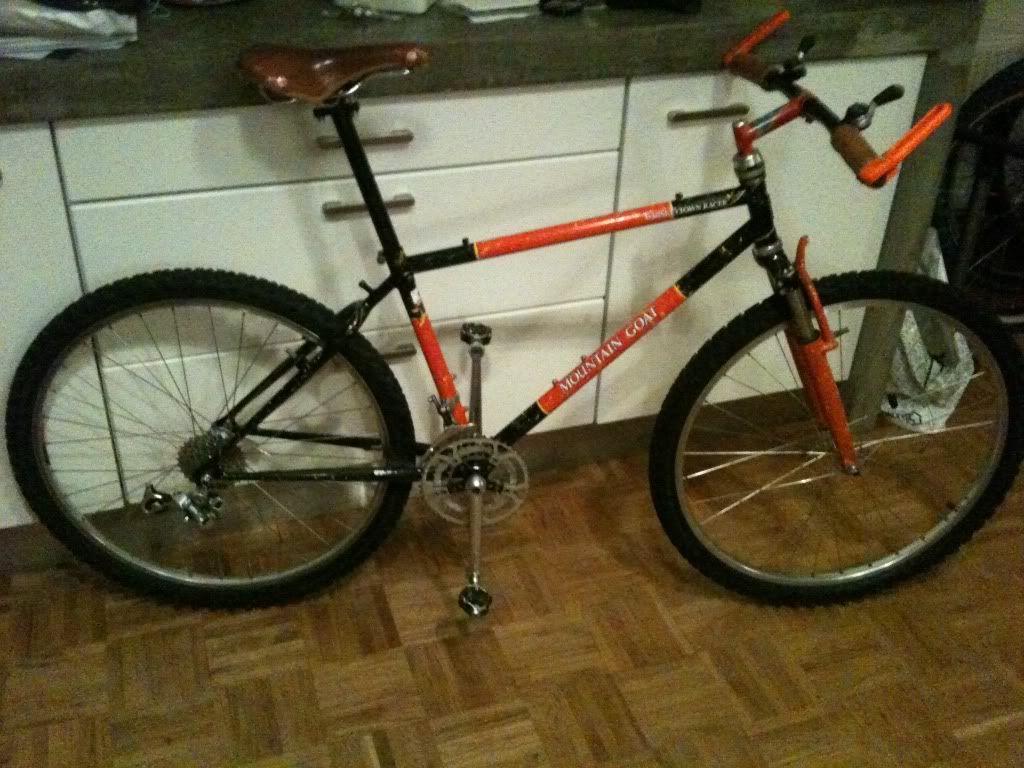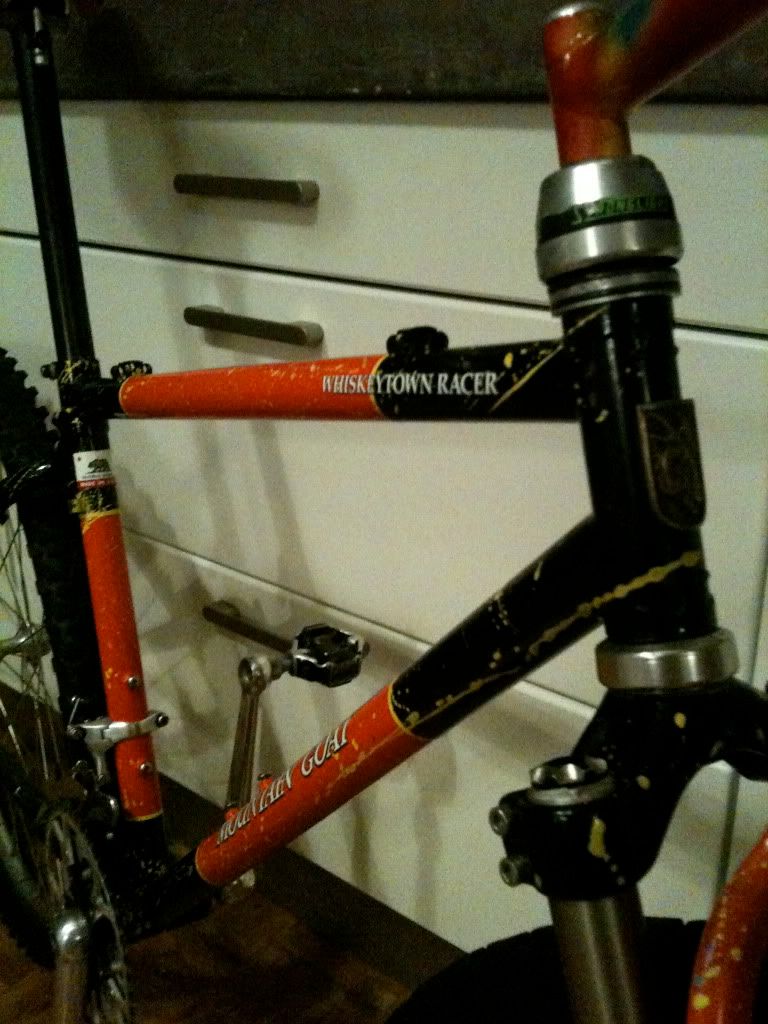 _________________
DEAN
- SEROTTA-
KLEIN ATTITUDE
- SEVEN -
MERLIN
- VOODOO - ROF - GROOVY - BONTRAGER - RAFTY - SUNN -
FAT CHANCE
-
MC SAN ANDREAS