No. not a Pink Floyd album but acouple of DynaTechs.
One blue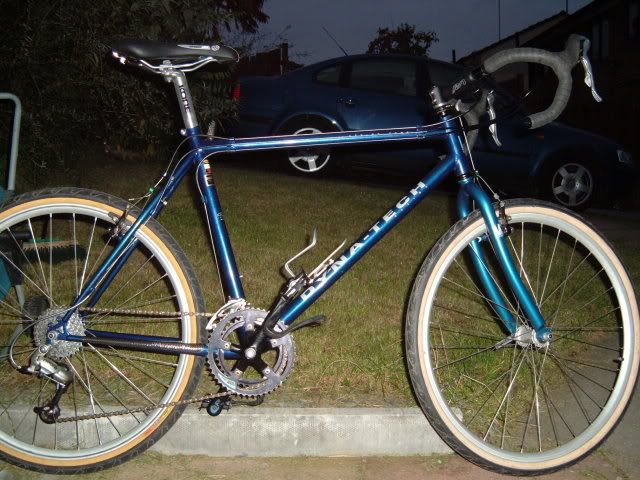 One red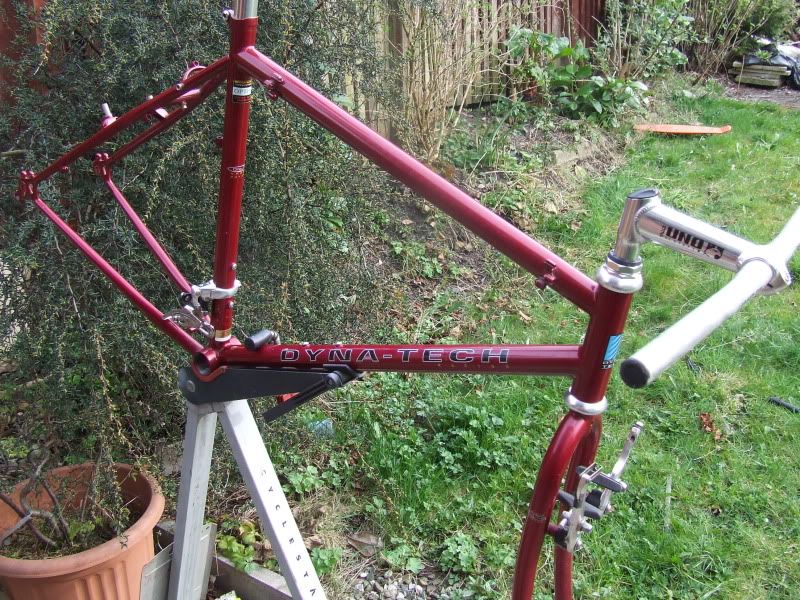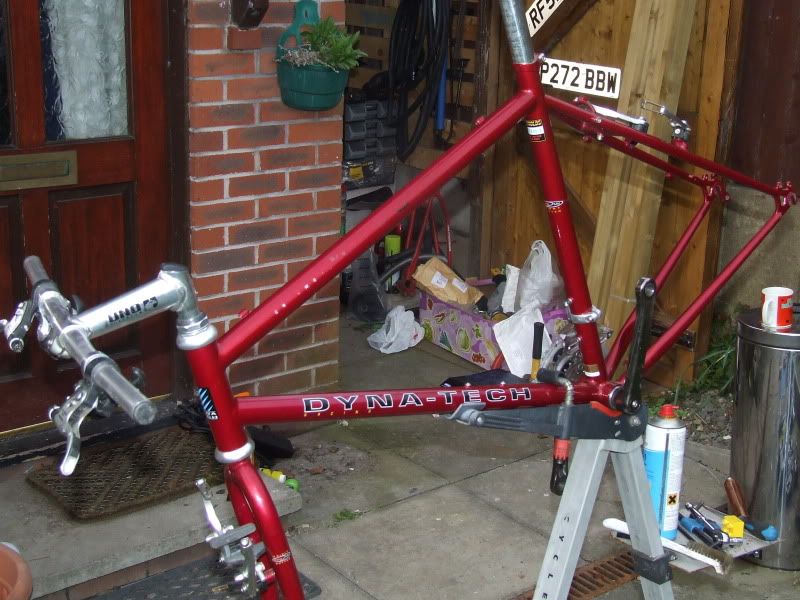 The blue bike is pretty much complete, mudguards, drop bars with 600 series 8spd STi, Deore hubs, slicks and a home made 'compact' double, 34/48. It rides beautifully on tarmac yet handles canal banks with no problem. I think that's a sign of breeding . . .
A work in progress, the red bike is being built with mostly STX-RC of the correct period. V-brakes are vintage 1995 as is most of the rest of group. Tyrees will be Smoke and Dart folding. Kalloy seatpost, bars and stem. Separate RapidFire and the correct brake levers and it will be topped off with BBB leather grips and a Charge Spoon saddle, both in brown.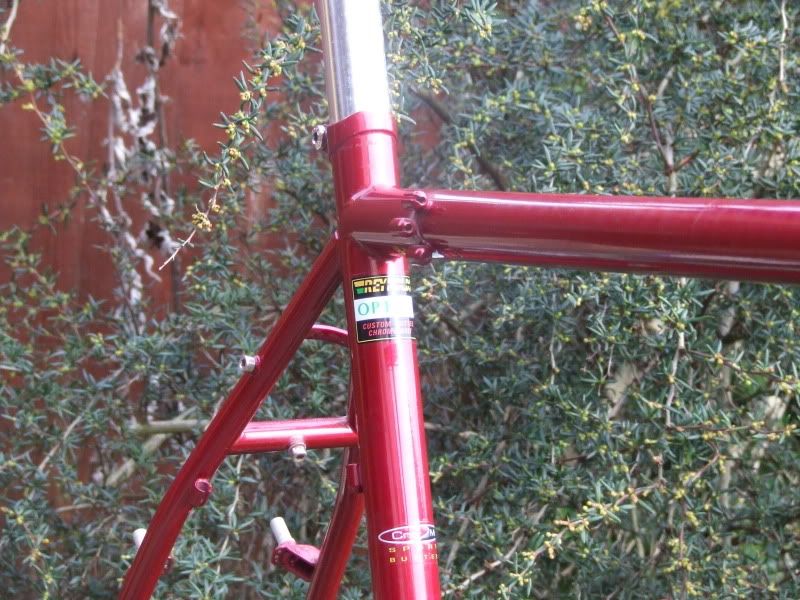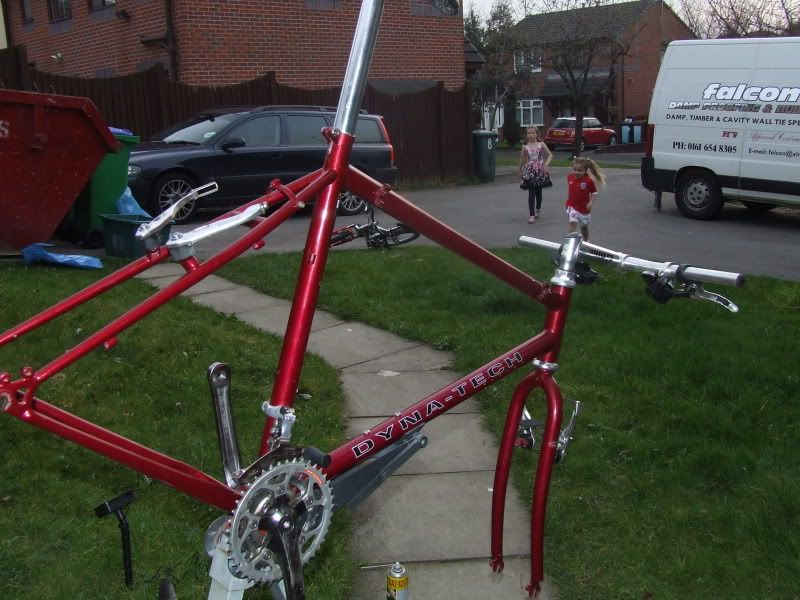 OK so it's a bit of a pose but if you've got it, flaunt it. I say.
luv'n'stuff
J

_________________
Professional Gobshite