This is my first project since hooked up with VRC world, it's been done in 21 days (30 Jan - 20 Feb 2010), almost all parts including frame and fork I got in NOS condition except saddle and pedal. I was very happy to this achievement, since mountainbiking has been popular in my country for the last decade, it such not an easy things to do.
Spec details :
Frame n fork Alpinestars Cromega DX 1992 (NOS)
Shifter combo DX ST-M071 (NOS)
Low Profile cantilever brakes DX BR-M650 (NOS)
Chain Shimano HG70 7 speed (NOS)
FD LX 400 brace on (NOS)
RD Shimano Exage (NOS)
Cassete 11-28 LX HG50 7 speed (NOS)
Crankset LX M569 (NOS)
Bottom Bracket Neco 68 x 110 (New)
Rim Mavic M231 PSP (NOS)
Hub Deore DX HB-FH M650 (NOS)
Asahi Spokes (NOS)
Tires IRC Piranha Pro F+R 2.0 (NOS)
Tubes Kenda Superlite (New)
Stem Alpinestars Cromo 135 mm, 5 deg rise (NOS)
Handlebar Alpinestars Mega Lite (NOS)
Seat post Noname alloy 29.4 mm (NOS)
Bar-ends Uno Classic (New)
Velo Foam Grip (New)
Evo Headset steel w/ treadset (NOS)
Cable Stop Canti F/R alloy (NOS)
USED:
Saddle Flite Ti Selle Italia
Crank Brothers Egg Beater SL
Enjoy the pictures.......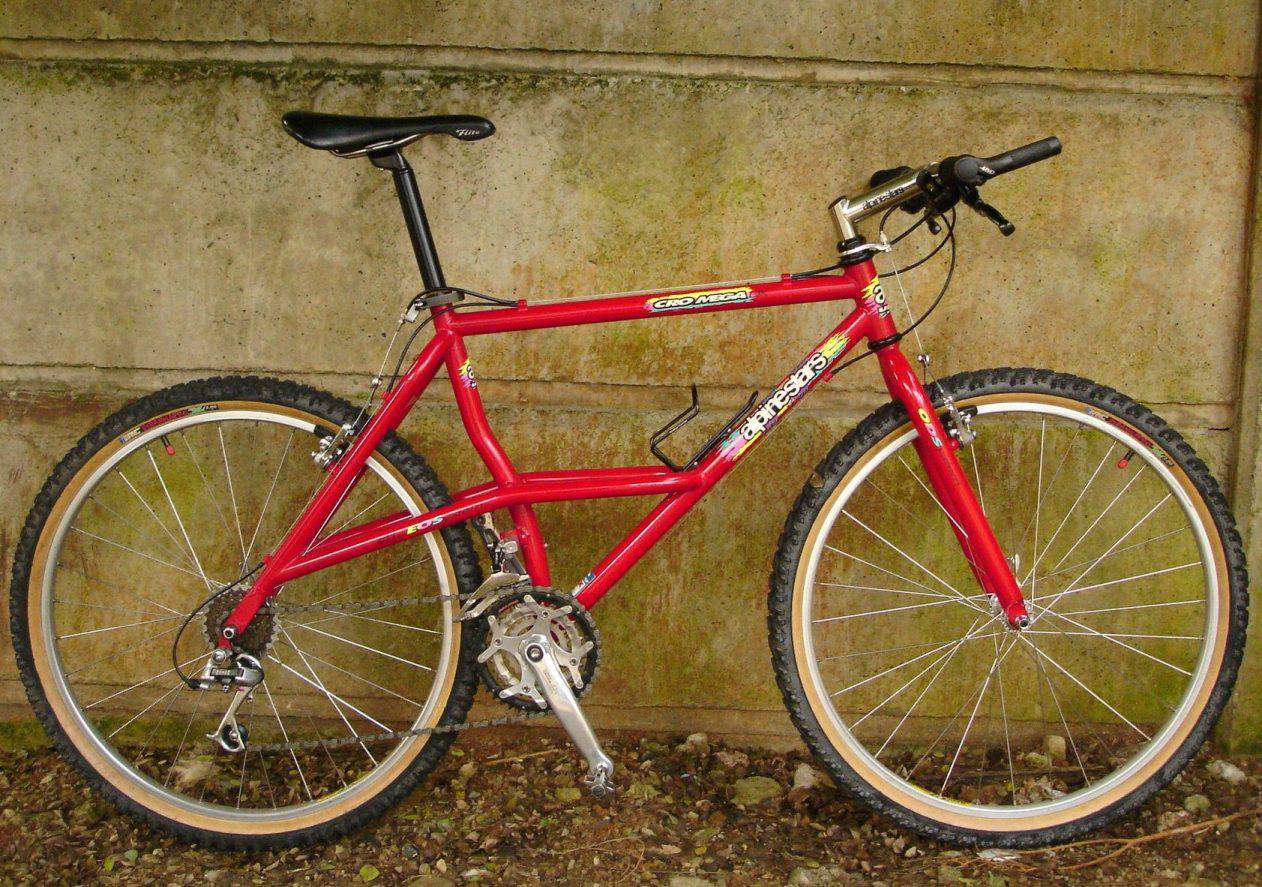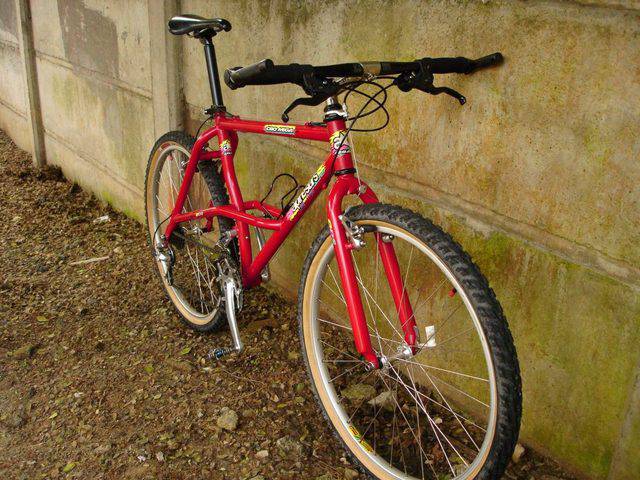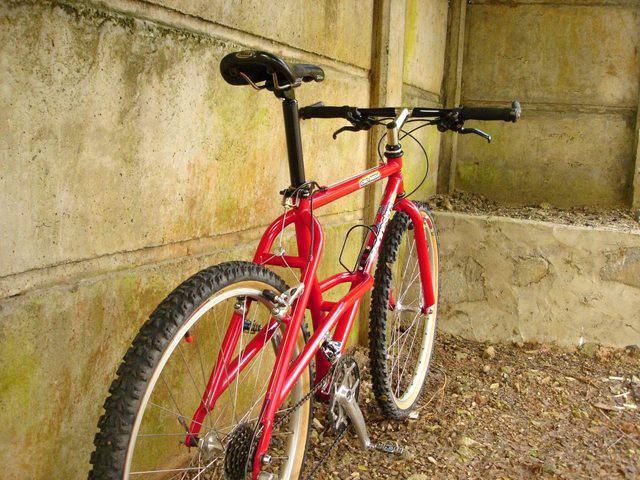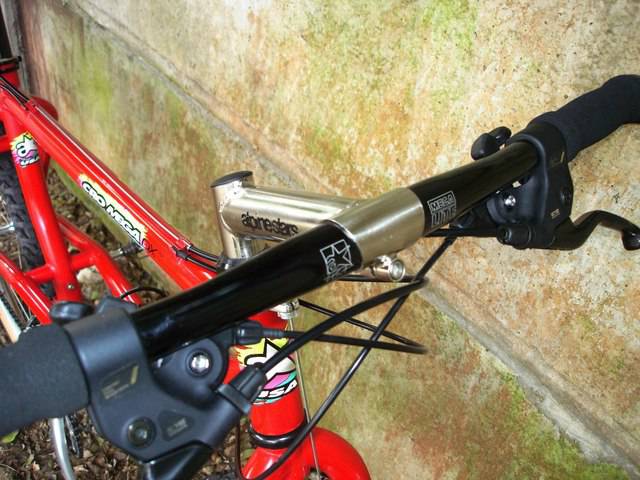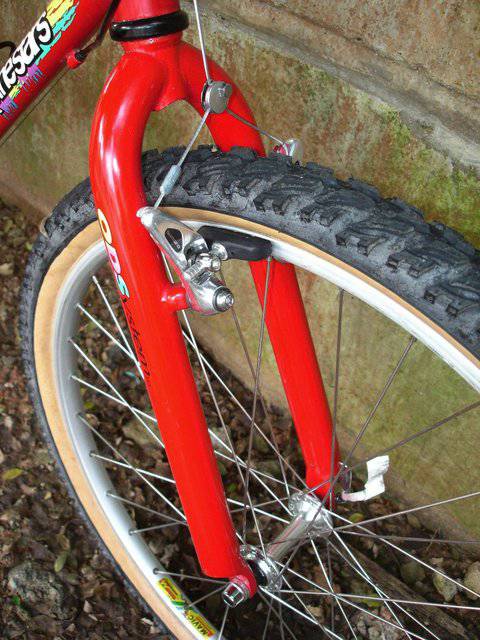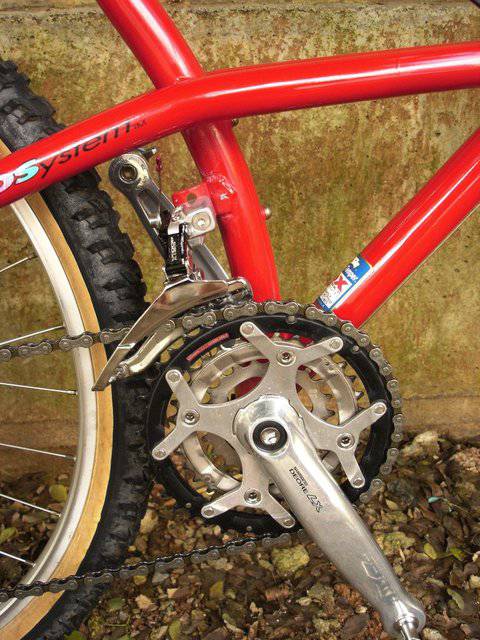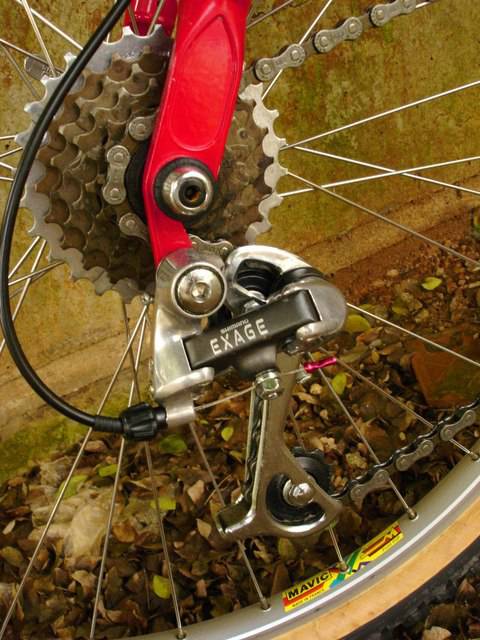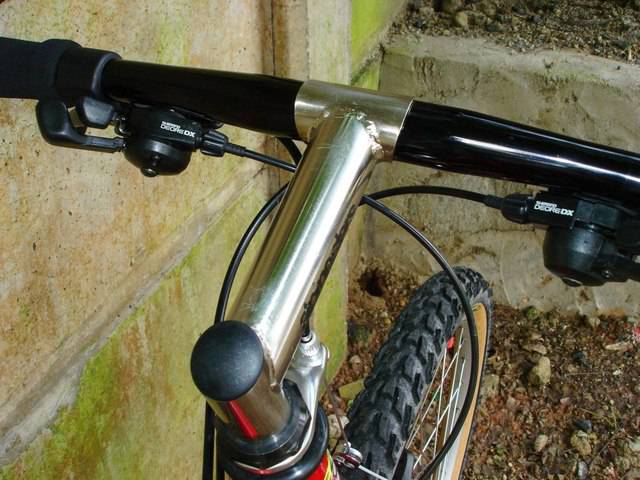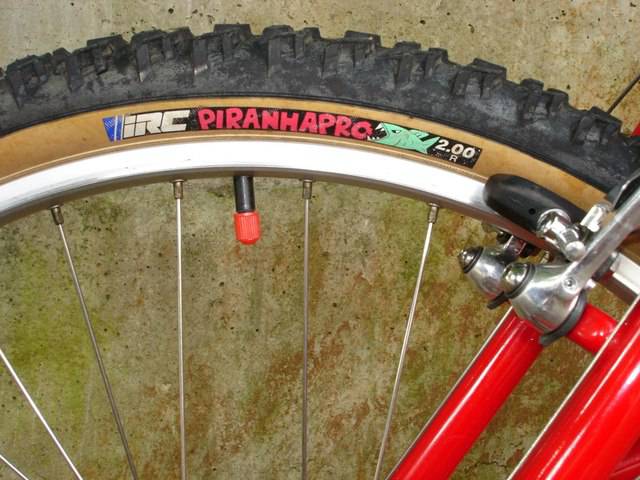 Next project: DB Apex, Ritchey P21