Picked this up yesterday after searching the local ads out of boredom.
I always liked the looks of these early Proflex's.
It is a '92 752, the owner replaced the elastomers in the back and in the flexstem for steel bushings
Later he bought this fork to get a little comfort.
He had saved the elastomers, so I put them back, but I don't think it is how it should be yet.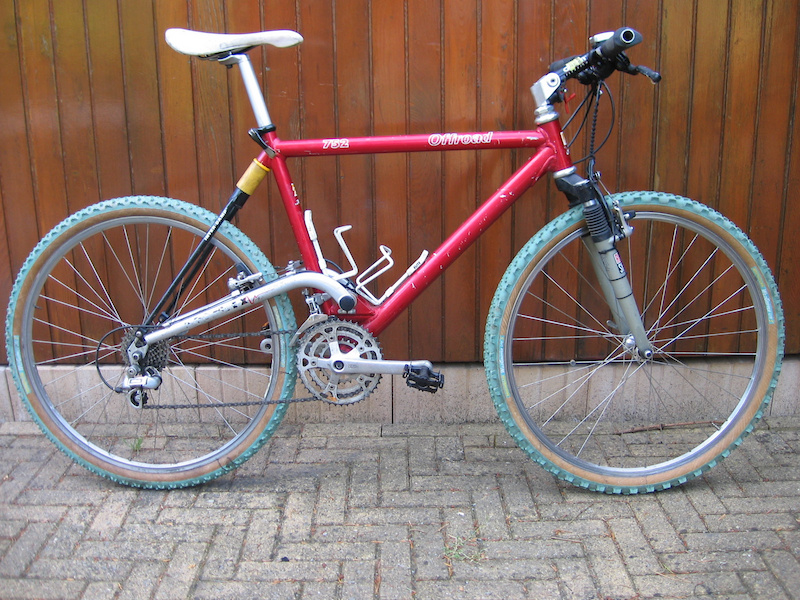 I'm not sure what to do with it, it is in not so good shape, the fork is stuck, the elastomers are hard, the chainrings are worn, the saddle is worn
But it was cheap, the tires are good and I have something to do till my Suntour parts arrive for my Dakota.