Thank you
Only the 2 last pics are by me. The others are by Erik aka Boss. Boss also made a pic of the Eddy and his mint SuperSierra:
The pic of I and Eddy cornering was even featured in DirtRag, what I considered very Cool: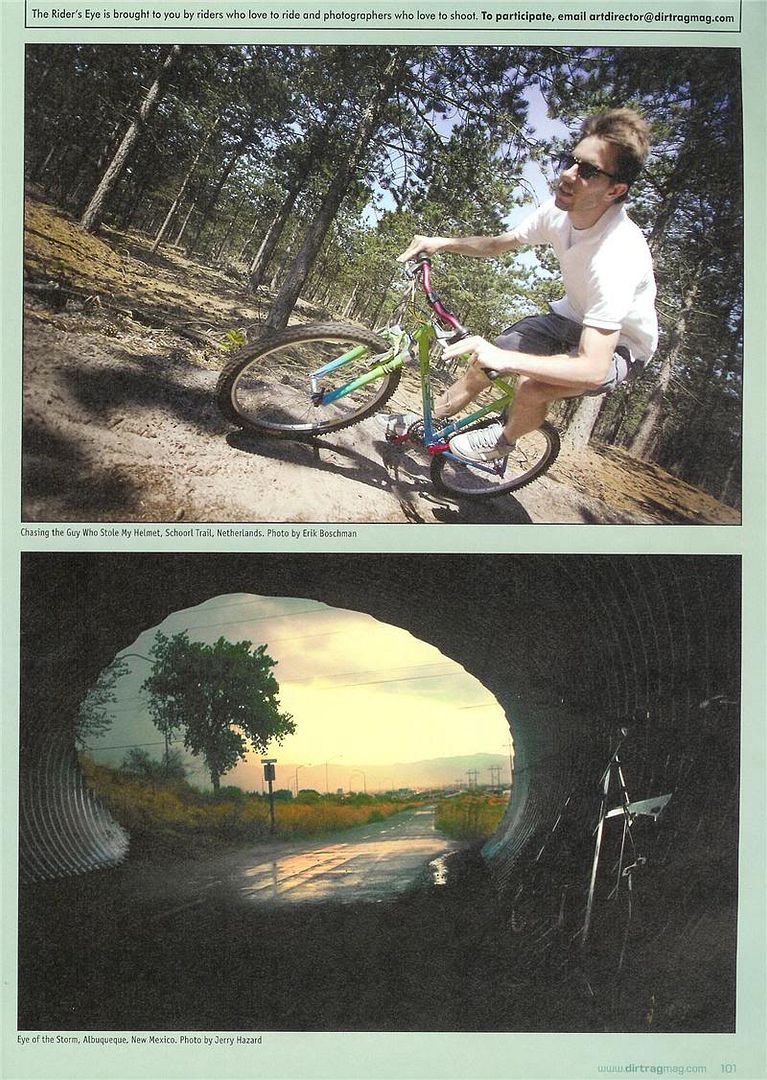 I hadn't expect they would publish it as I am not wearing a helmet. That why I added that title.
On the detailling issue: The bike is now period correct except for:
- The lime SpeedStuff protection, but I do want to protect my stuff and, okay, the colour matches good
- The pedals, but at least they are called '24 Oldschool'
- The Englund internals of the Judy, but I won't let a single tear because of that
It is a bit an odd Auquafade with the red parts. I acquired the bike with the red Kooka cranks. I could have part them out, but I decided to stick to the red way. I like the way it turned out.
_________________
official OW
2
0
1
0
Concours de Elegance jury member
Enter Elev12K's candy store
For Sale:
☆ Vitus FCK9
☆ Koga Miyata Survivor