Here's a pic of the new steed.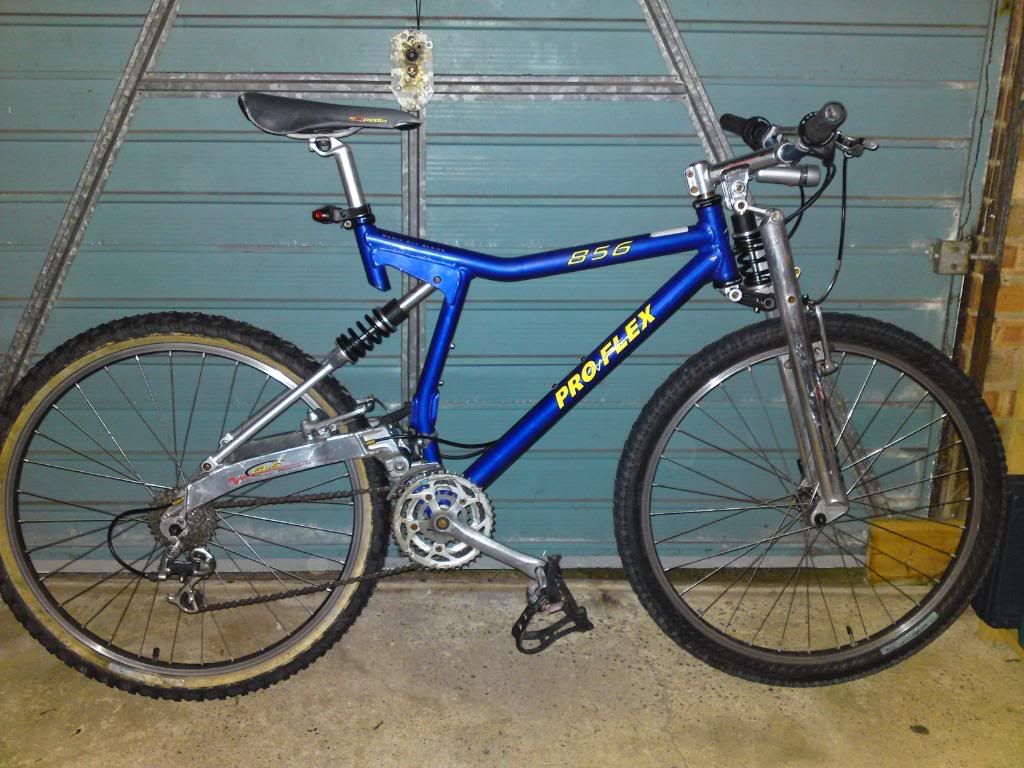 I've been told it's a 1996 or 97, any ideas?
I've had it about 2 weeks now and have already done loads to it; new bearings and bushes throughout, XTR rear mech, XT sti's, XTR v-brakes and levers, mavic xc717 in black on black XTR hubs with double butted black spokes and gold nipples, XT cranks. Still got loads to do though.
Anyway, i'm thinking about powder coating the forks, stem, rear swingarm and stays, and have thought about diamond metalic black with white and yellow decals. The frame is staying blue but is getting a respray and new decals in the same colour.
Any thoughts on this?

_________________
1988 - Peugeot laser 15 sis (don't laugh)
1989 - Mongoose IBOC Comp
1990 - Mongoose IBOC Pro
1990 - DiamondBack Ascent EX
2001 - Marin B17
1994 - Specialized Stumpjumper M2