Just squeezing into the 'to 1997' retro category is this lovely steel beauty.
For many (not so much on this forum) this is where it all went wrong: V-brakes, XTR 95x groupset, semi-slick tyres. For me it's bang on for that
'bike/bits I couldn't afford when I started out'
.
To be honest, in 1995 at the age of 14, It wasn't so bad. I'd got my hands on a '96 Zaskar frame. It wasn't built with worthy parts to start with but it was a great ride, I was hooked for life.
Almost 15 years on and the Zaskar purchased 18 months ago to rekindle my youth leaves me feeling battered after a few hours in the saddle. "
It never used to be like this
" 15 years of bike related abuse (broken ankle and more scar than skin) have left this Southern softy in a poor state.
Time for something comfortable to keep this tired chasis going...
Frame: 1997 GT Psyclone, 16", Black, True-Tember OX3 tubing, fillet brazed
Fork: 1997 Marzocchi Z2
Headset: Chris King
Stem: Kore Elite
Handlebar: Renthal sub130
Grips: GT
Barends: GT/Kore L-bend
Brakes: XTR M951
Brake Pads: Fibrax
Brake Cables: XTR
Cantilever cable hangers: n/a
Brake Levers: XTR M950
Shifters: XTR M952
Front Derailleur: XTR M953
Rear Derailleur: XTR M952
Derailleur Cables: XTR
Cassette: Sram 990
Chain: modern XT
Cranks: XTR M952
Crank Bolts: Steel
Chainrings: Middleburn slick shift, black, silver, red
Chainring bolts: Alloy
Bottom Bracket: XTR M952
Pedals: Egg Beater's
Hub Skewers: Kore, black
Rims: FIR M232
Hubs: GT/Hadley
Nipples: DT Swiss
Spokes: DT Swiss Revolution
Tyres: Michelin Wildgripper Sprint
Tubes: Nutrak
Saddle: SDG I-Fly
Seatpost: Kore I-Beam
Seatpost Binder: PP
Weight: 24 1/2 lbs
Build pics: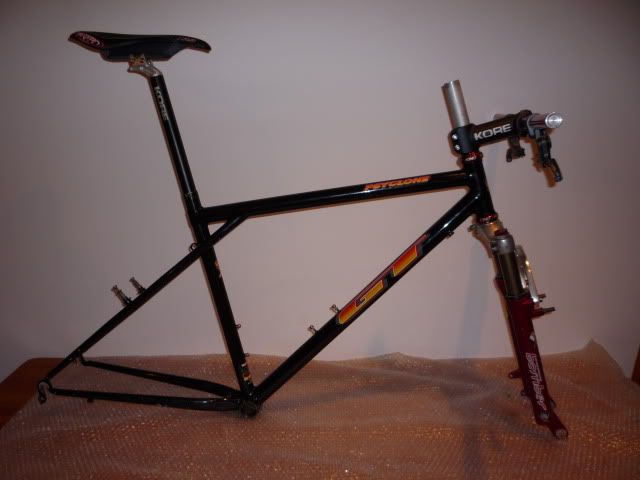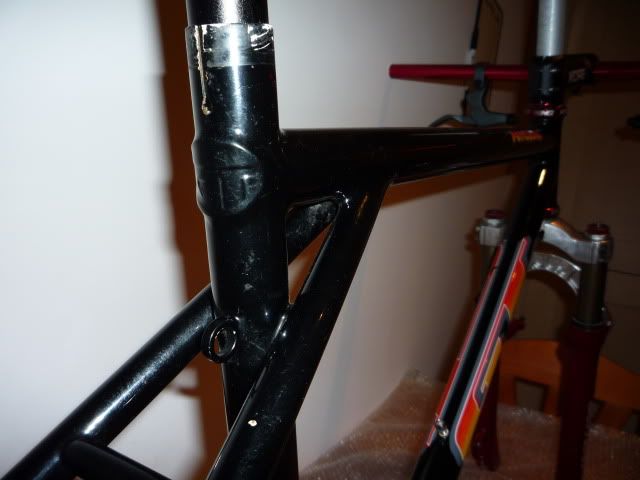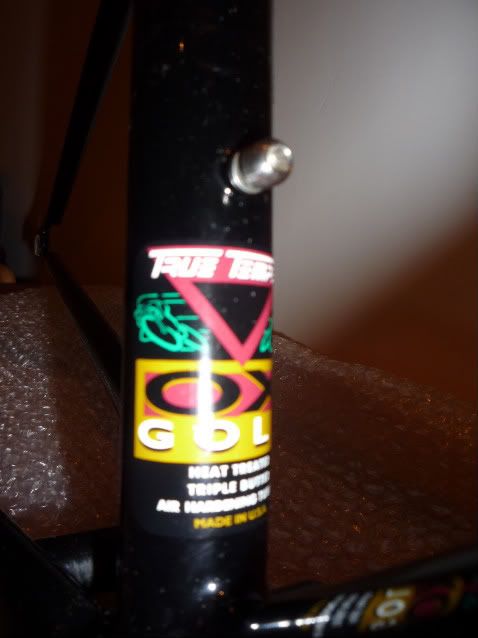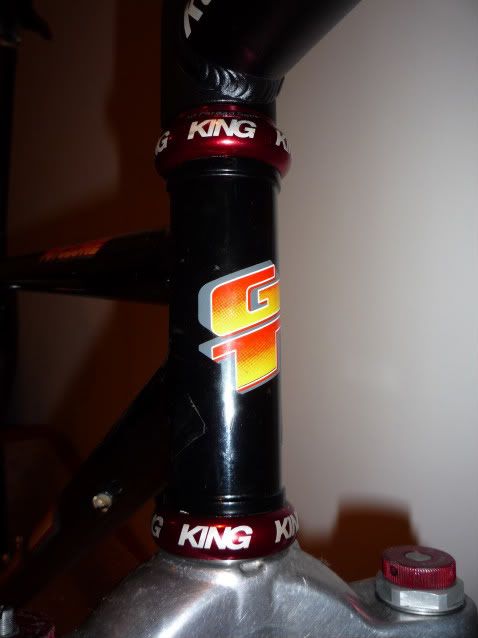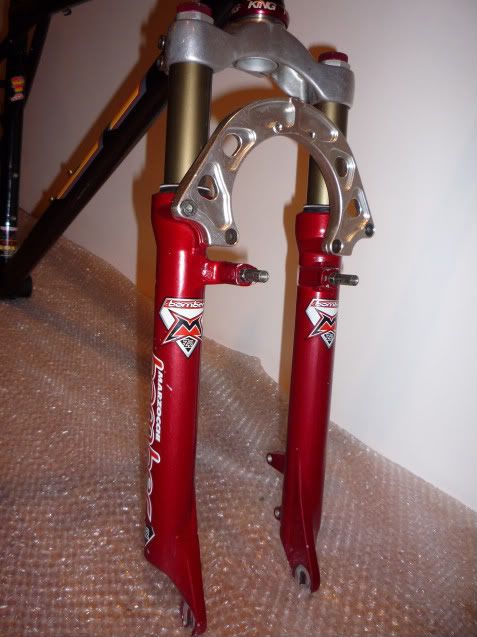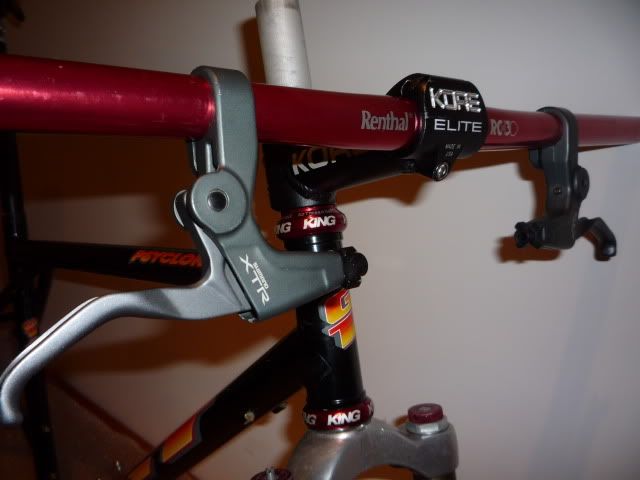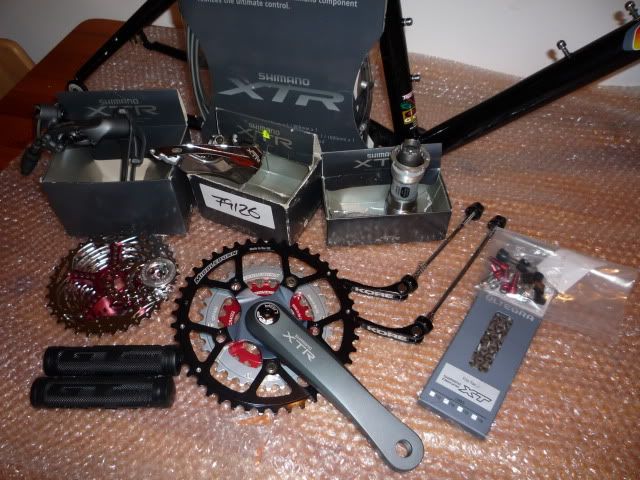 I've wax-oiled the frame and pressed the headset in. Short term plans are to polish the frame and chase the threads (bb, bottle bosses, mech hanger etc).