bushpig wrote:
I threw a bid at a kind of beat looking Cross Country Racer that was on eBay while ago, guessing that it was in nicer condition than it looked. I was a little surprised to get the bike for $480. The paint, cool in its time, was faded and worked and there was a fair amount of surface rust. I had the bike stripped and powdercoated, in pink, as an homage to Jacquie Phelan's rockin' Phoenix. I had an extra Type II fork kicking around so I swapped that out. Final touches included a more period correct seatpost (though it is two years too new), a WTB shim for the WTB bar and a Salsa stem. Also put on some WTB grips and some Timbuk II tires from FirstFlight Bikes. I think it turned out pretty nice!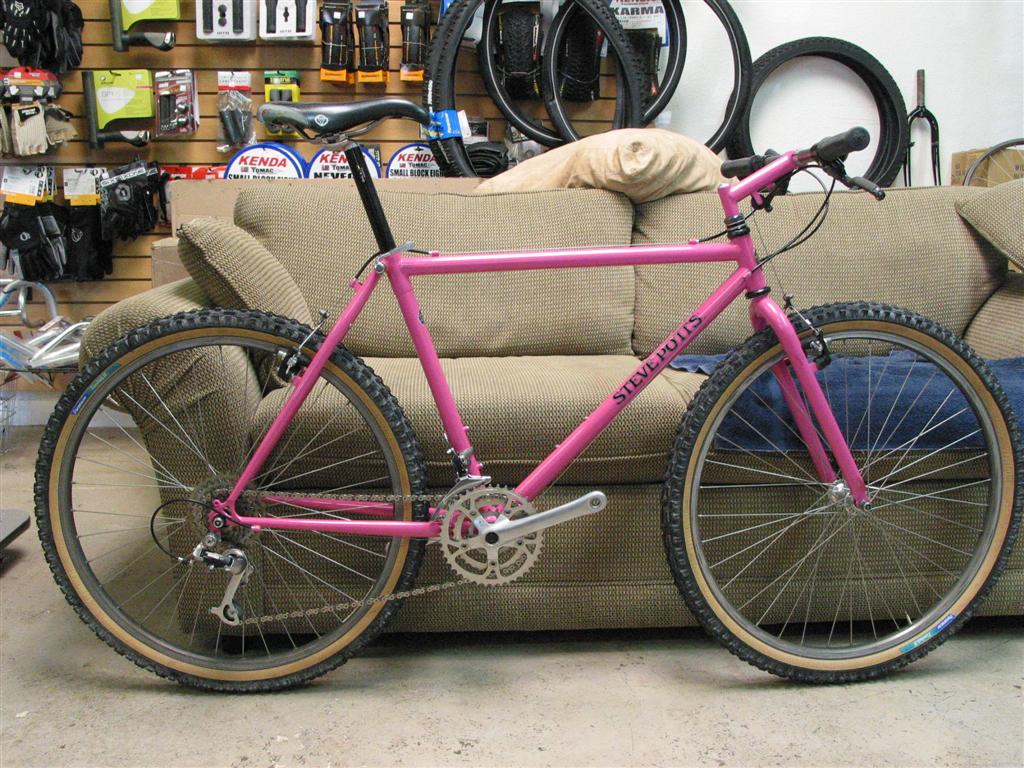 He who dares Rodney, he who dares.
Certainly a great price. Who did the powder and decals for you? Assume none of the rest was terminal. Think the bike about pulls off pink too, good work.