Hi Klunker fans
I picked this up off of craigslist. It's (I think) a 1938 Fleet (Schwinn) C Model based off the serial number even though the crank date stamp is 36. As many know, old Schwinns can't be dated definativly because the records were lost.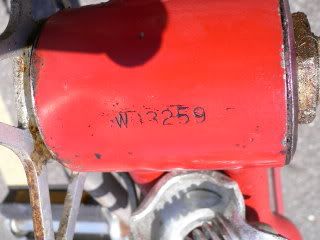 Here are the parts I've accumulated so far:
6061 Answer Alumilite BMX Handlebars:
A little shop wear but not bad. Around a 3-3/4" rise and 28" wide.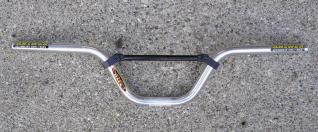 Headbadge:
Nice patina. The guy had a NOS one too, but wanted $100! I like this one better anyway.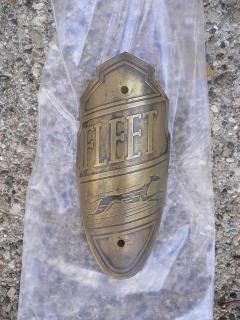 Axle Adjusting Screws
Campy Seat Post Binder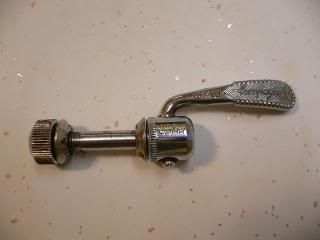 NOS Tioga BMX bottom bracket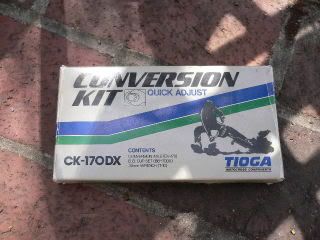 NOS Shimano BMX Front Hub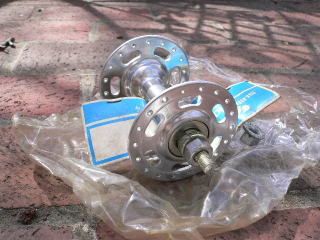 SR/Sakae Apex Cranks.
ca 1980, but they're an SR knock off of the Stronglight 99 that came out earlier in the '70's... 170mm x 48T, 86 BCD. I have a prosthetic right leg (below knee) and probably can't spin a big 180mm T.A. anyway, plus the price was right on this SR.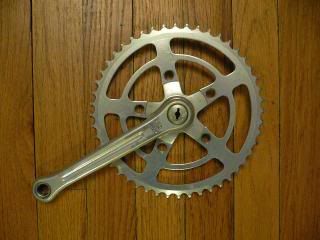 VP Bat Wingz Pedals:
old stuff from the basement

Ashtabula Motomag stem
for cheap. A little Eastwood Zinc Phosphate spray paint, and it will be stylin'. The $50-$80 for a decent one on the bay is out of hand.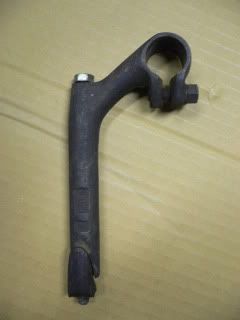 NOS Schwinn ballooner fork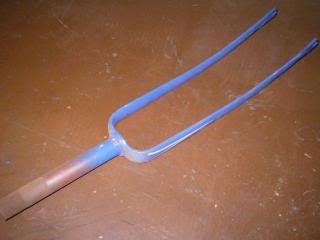 [/QUOTE]
NOS Ukai wheel set.
The front was built with the hub above and the rear was already laced back in the 80's with a Suntour coaster hub.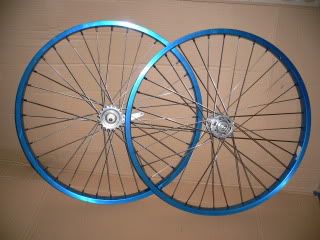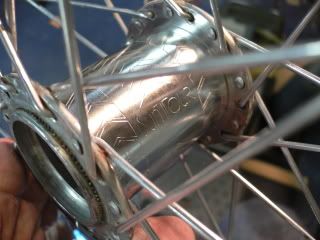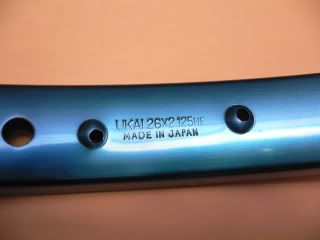 1983 Brooks B72.
I really wanted the chrome instead of the newer black style.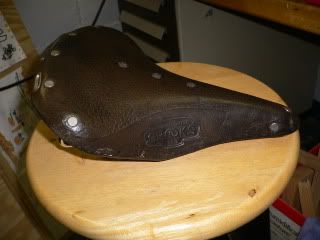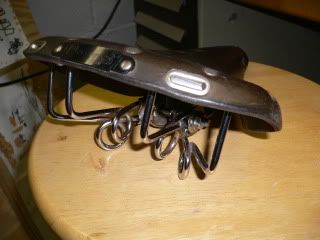 Next plans
- Fit the BB, fork and truss rods to make sure everything fits
- Have my buddy machine up a long 6061 billet seat post and have it clear anodized
- Get my truss rods chromed to look like these:
- Prep for a paint job like this but with blue pin stripes to coordinate with the Ukais
[/b]