I know nearly nothing about this CR-7 that showed up at the Spooky factory today,
other than I need to build a replica of it for a customer.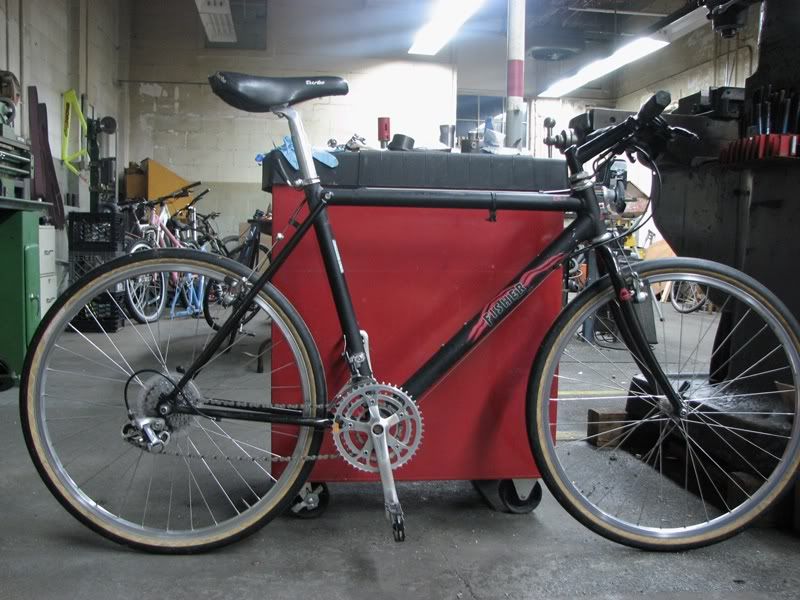 Looks like it must be a 91 or '92 based on the push-push Xt on it, and it reminds me of an old Mantis.
Did any of these obviously poorly designed frames make it? It has some kickass Japanese craftmanship and is nearly cherry except for a few scuffs on the toptube.
Why the hell am I building a replica?
Bueller?
Except for the headtube, I'm pretty sure I have the tubes around here to build one just like it, but besides the 7005 sticker I can't figure out if it's butted or straight-gauge tubing.
Information on this thing is scarce, but I obviously want to know more about this thing to have a little bit more fun building it.
Any info or more in depth background, besides what I can find in a quick Google search would be much appreciated. Who raced these? When? Does anyone have an scans?
Thanks!