Thanks to Old School Pete and the wondrous Bristol Bike Jumble, I finally have a Kona of my own!
It's a 19" 1991 Lava Dome, repainted in gold which I believe is the 1991 Cinder Cone colour. It's also got a cable stop for a rear v-brake, and the seat binder has been removed so a conventional seatclamp can be used.
It's a bit of a frankenbike build at the moment, but things will change over time. Current build:
Frame: 1991 Kona Lava Dome 19"
Fork: P2
Shifters: Deore thumbies (running 8 speed with hidden click)
Rear mech: M739 XT
Front mech: Hone (sorry)
Brakes: Deore Vs
Wheels: unknown Mavic on M750 XT hubs
Cranks: STX
Bars: Easton EA50
Stem: Kalloy
Seatpost: Selcof
Saddle: Bontrager C30
Tyres: Bontrager Mud-X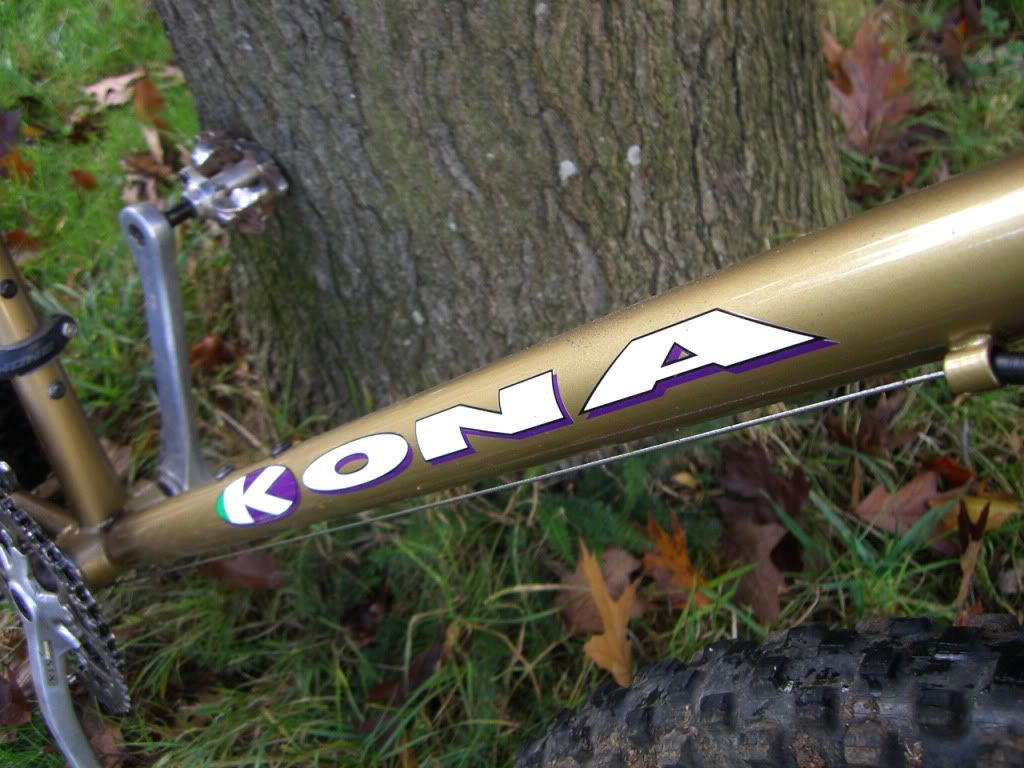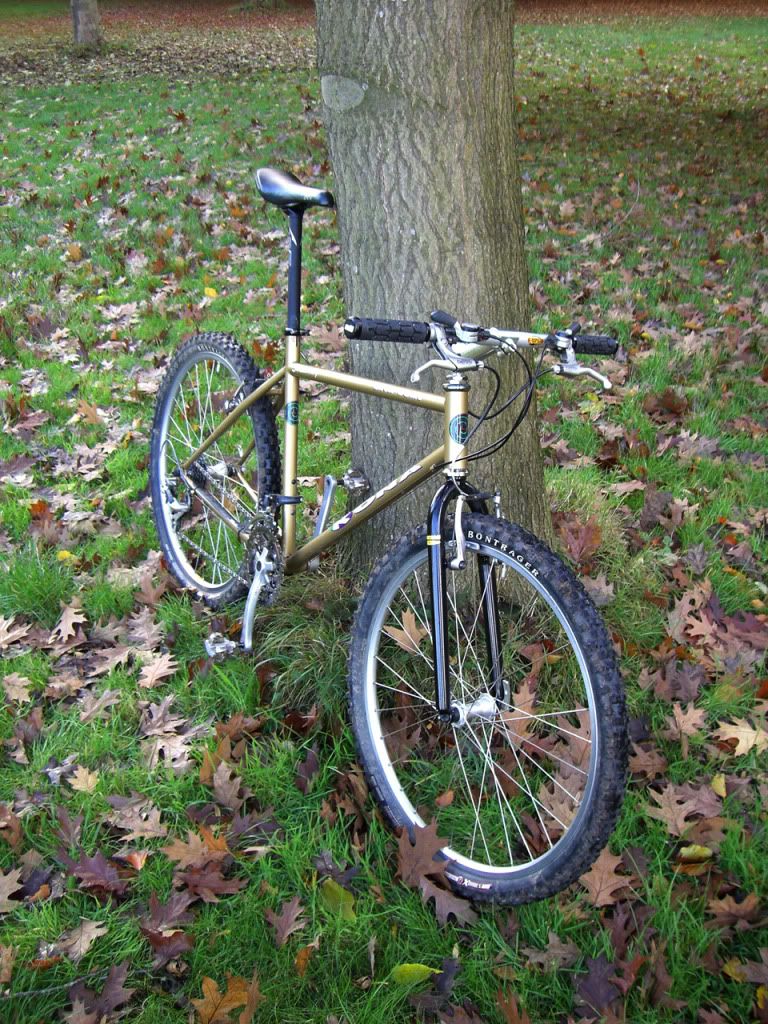 The rear cable stop:
Thanks also to Agency_Scum and cce for letting me join their Kona clique