Hi guys, well i bought this frame off al-onestare, cool guy. It has a canti stud snapped off, and some very small cracks on the weld of the toptube, where it is welded to the seattube. the cracks are very small, you need a magnifying glass to see them, but cos of this, i would be using it for road/fire roads. nothing rough till i can get it fixed. Im pretty light anyway
I would like som e advice and opinions on how to build it up.
options are:
Project 2,s with rigid stem
project 2,s with flex stem
rs indys
Some other forks
what do u guys think?
Also what should i do about the canti stud?
I want quite a light build, also what headset would be lighter? threaded or aheadset?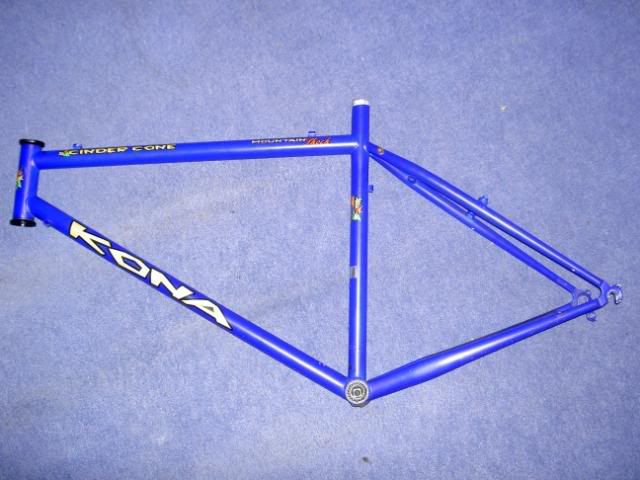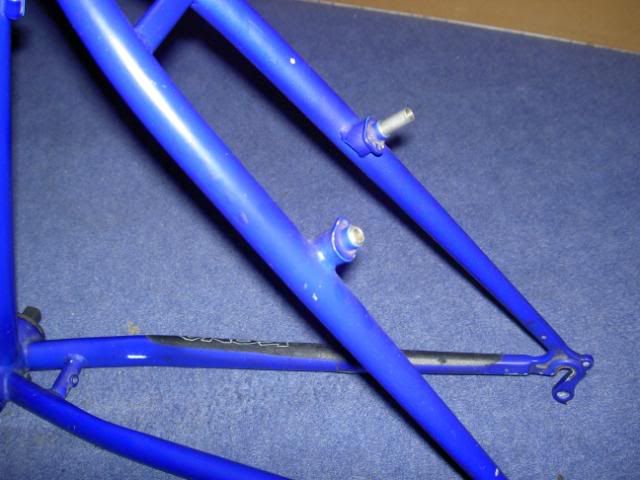 cheers
dave

_________________
A weekend wasted is not a wasted weekend