I purchased this bike from a work mate for £30 about a month ago with the intention of getting it road/trail worthy and getting a bit fitter ....
Then I discovered Retrobike.co.uk and a new way to spend money.. haha
anyway here's my bike for now.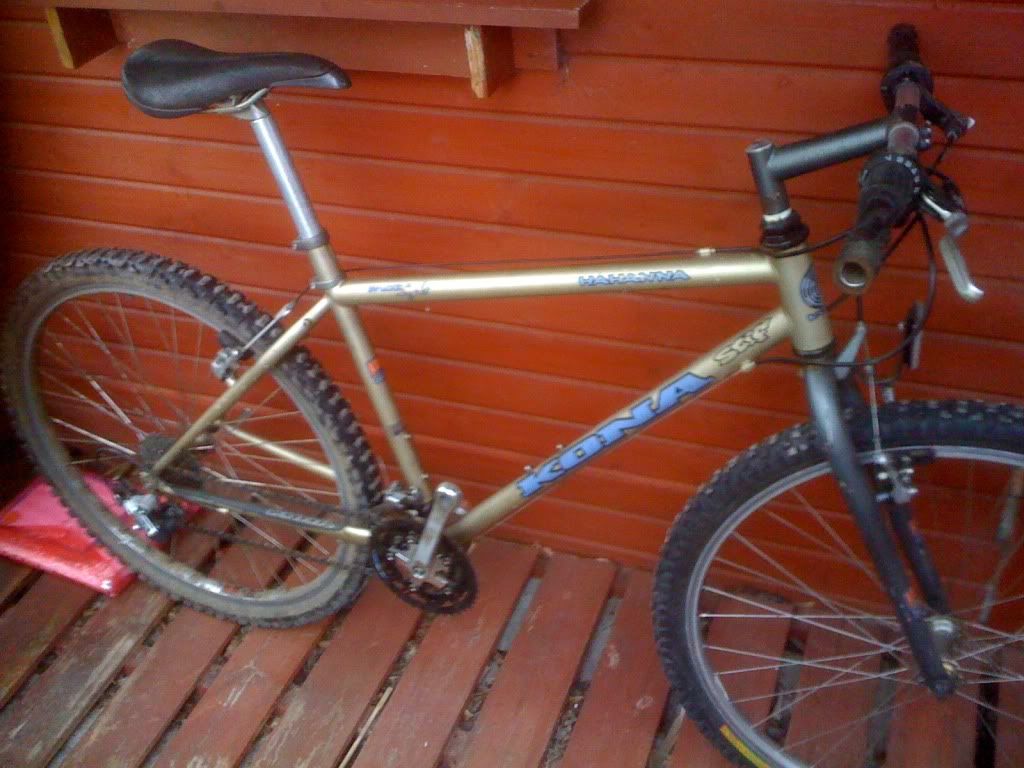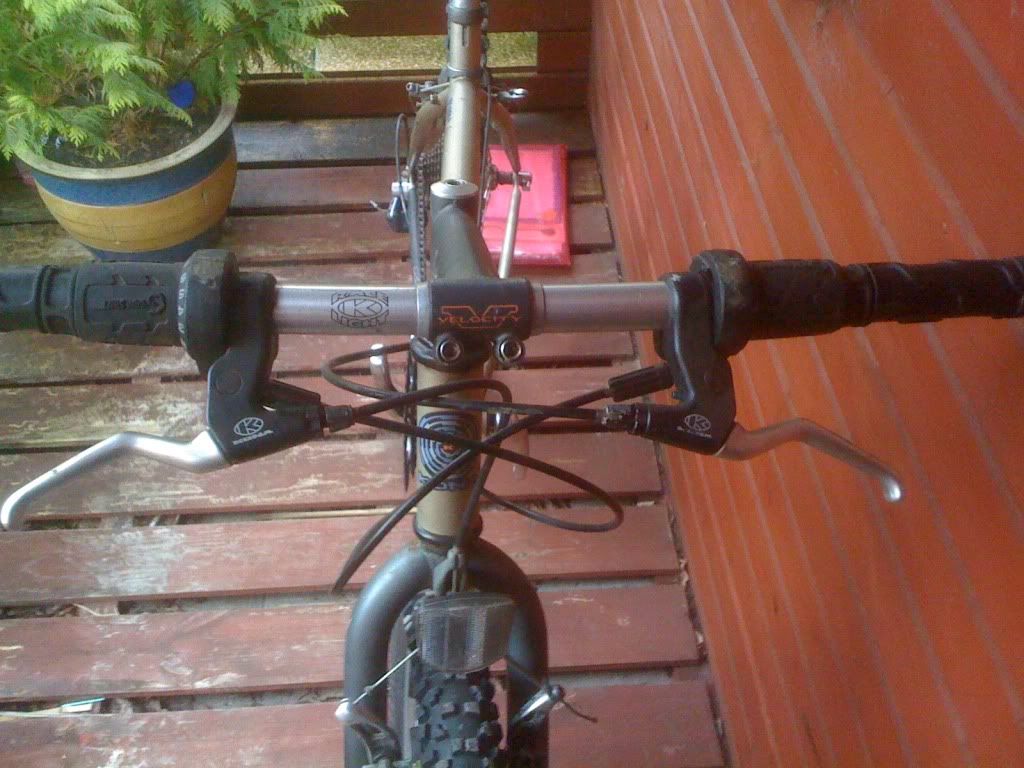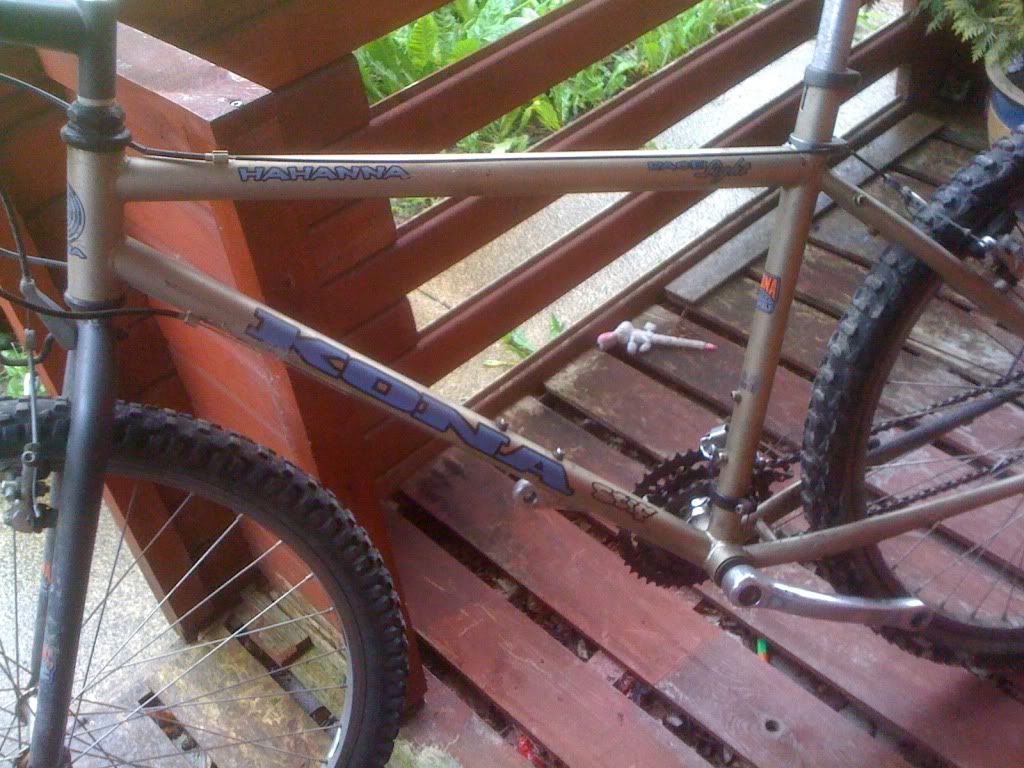 as I purchased it.
I decided to buy some DMR V8 pedals - £6 from ebay
I got a Magura HS33 front brake with a Shimano M535 lever for peanuts.
I also purchased a FSA Orbit X headset with Carbon cap.
A UN54 Bottom bracket
Marzocchi Bomber Z2 forks
Easton EA50 Stem
I replaced all cables for new Jagwire ones
So here's my bike as it stands now..
I fitted DMR Grips tonight too but forgot to take pictures of it as it was getting dark and my Iphone doesn't have a flash!! and it also has a crap camera as you can see..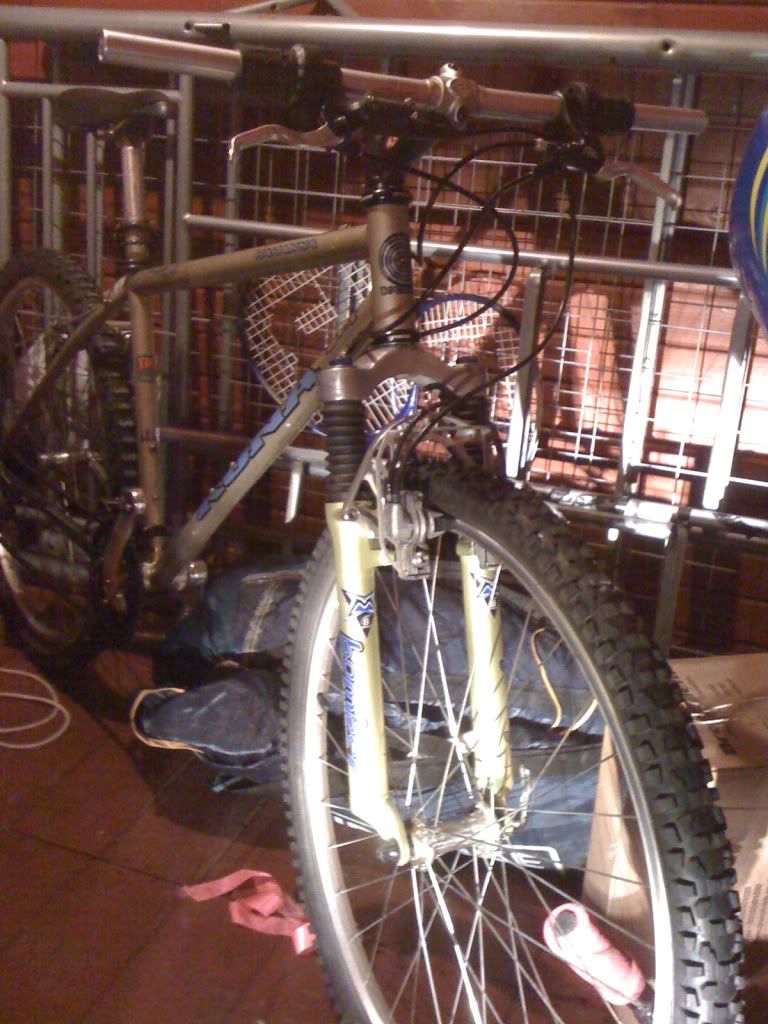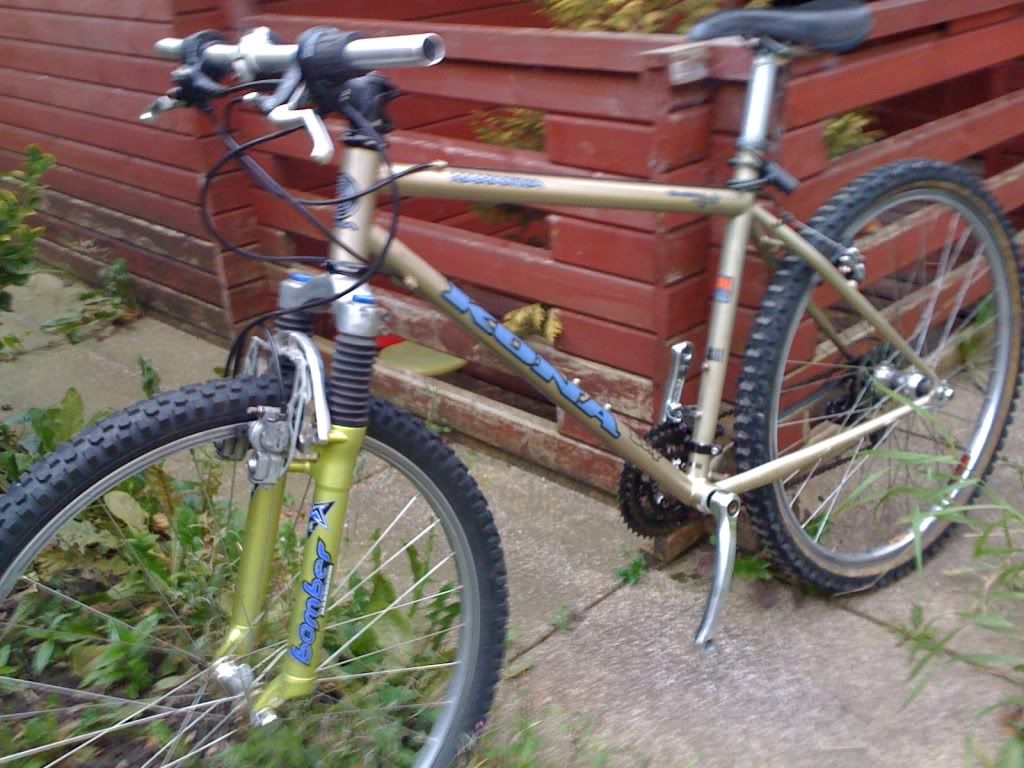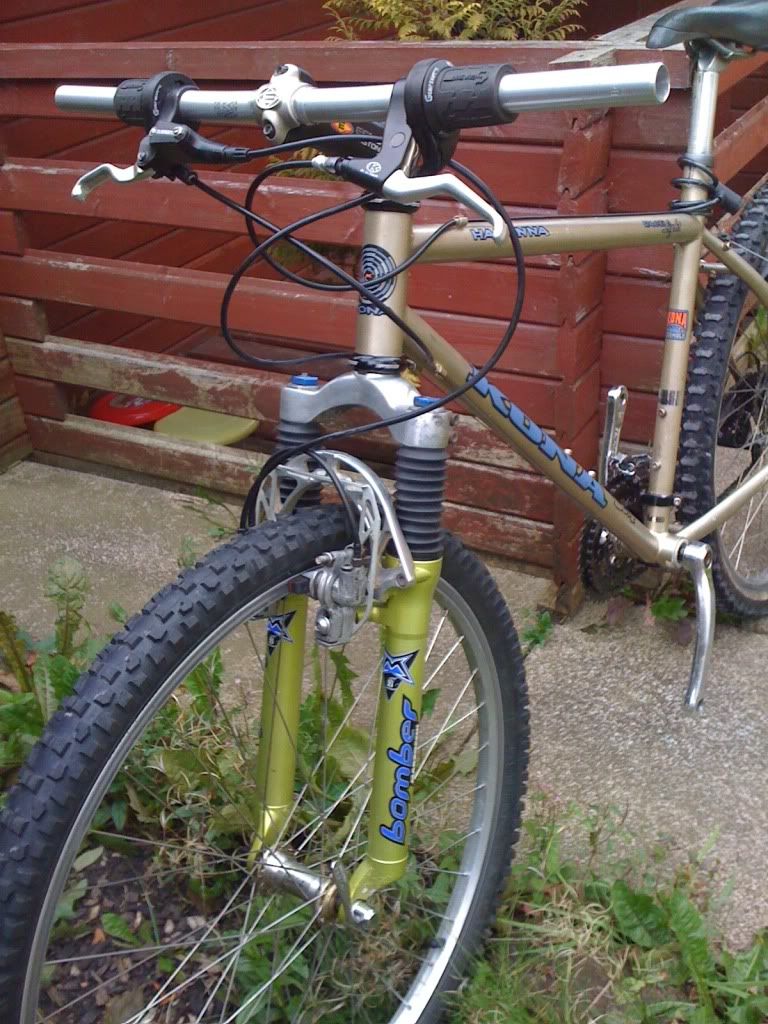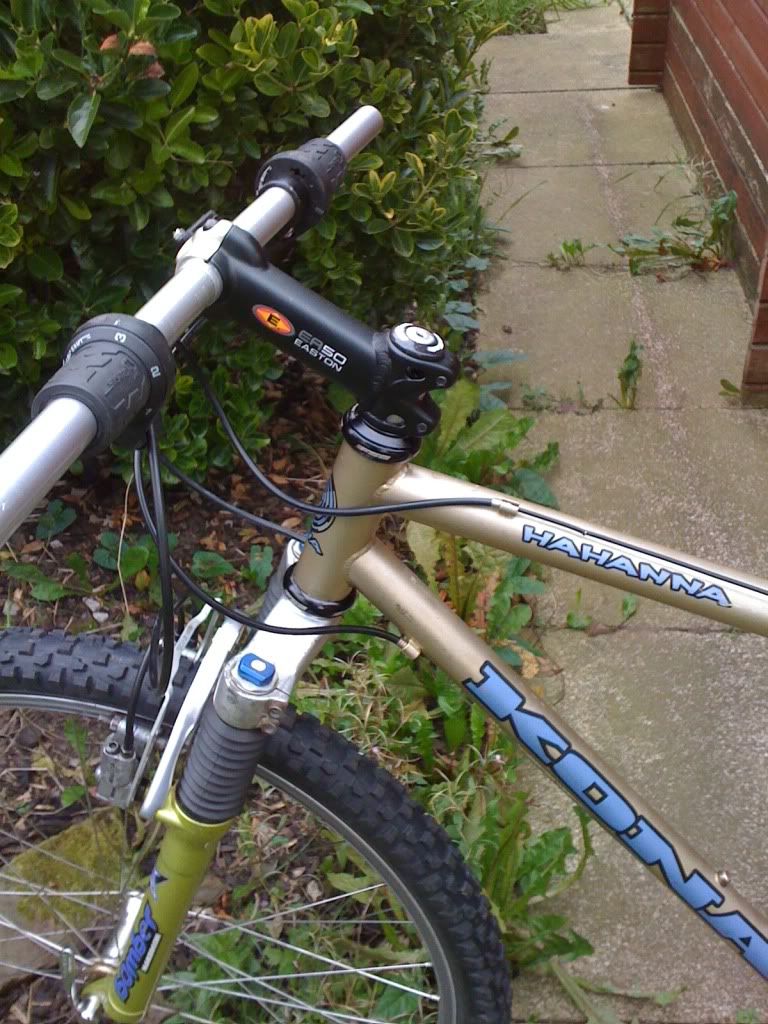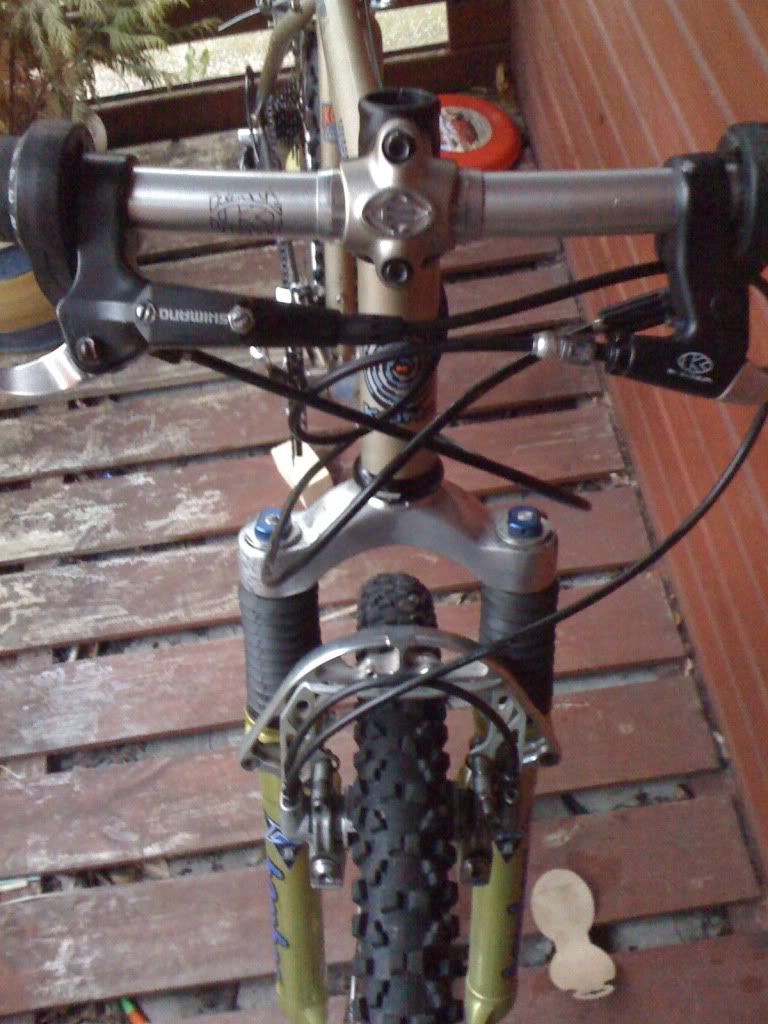 I know it's not to everyone's taste but I like it and its cost me peanuts to build.....
Gotta try and ride the bloody thing next
haha
Any comments welcome, good or bad ..
Thanks