A few pictures of the latest bits I have been collecting
M970 crank / bb (eBay) :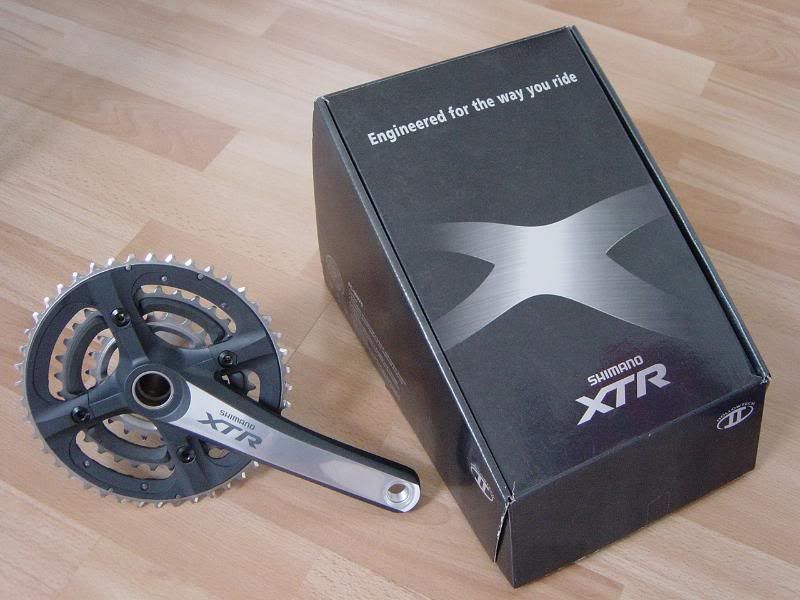 The guy selling it told me it was new - the seal on the box hadn't even been broken !
To try and keep them looking nice I thought I would try 'Crankskins' (eBay) :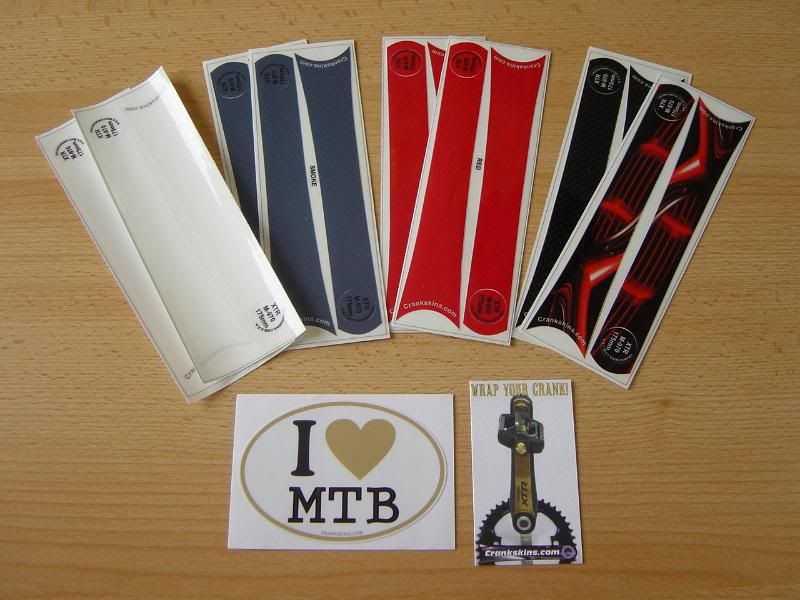 I didn't choose the red set, the guy got my order mixed up so I ended up with double
I ordered the smoke but I think I may actually end up just fitting the clear skins so it looks 'OE'
The matching pedals (great deal of a mate in the trade
) :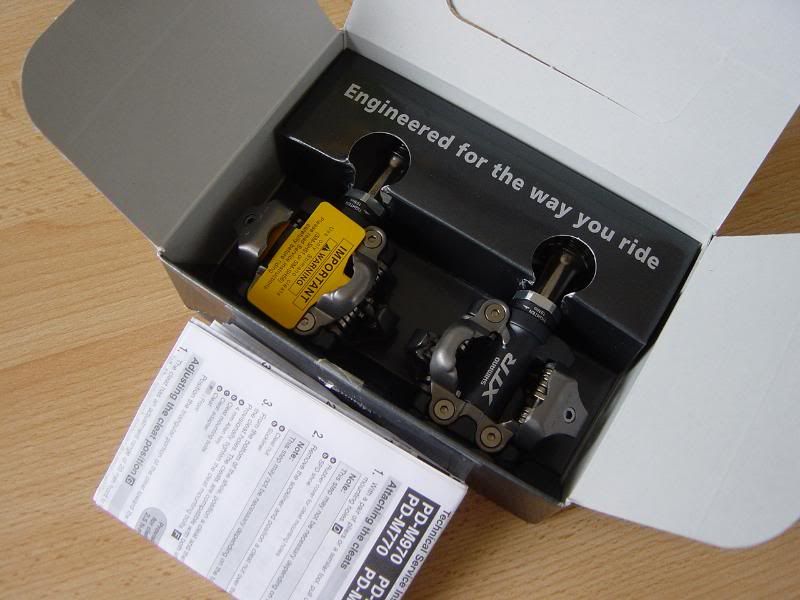 Ourys (from a cheap link posted on here) :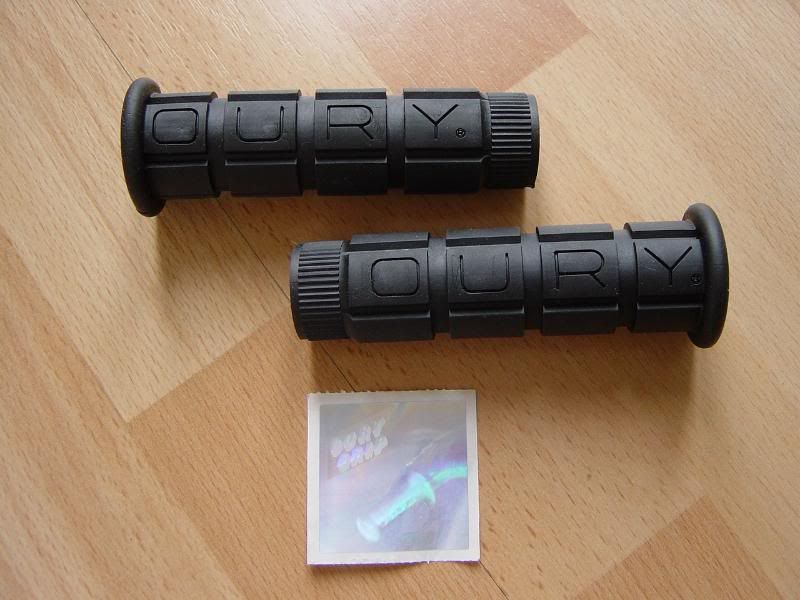 I have gone with these to give a bit of protection to the ends of the carbon bars.
USE carbon cage (Ebay) :
It took a bit of work with the wet n dry to get the letters neat - I was a bit surprised how they were when I first got it
Ringle copy (thanks manitou916) :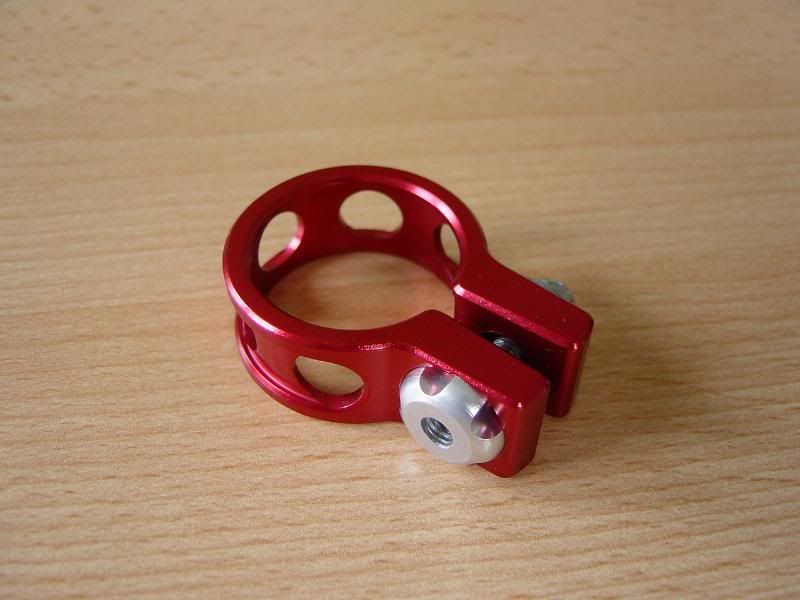 Not sure if this is one of elites - did anyone else make knock offs ? When I can decide what colour to go with the ano, this will be done to match
Ti spring for rear (thanks again manitou916) :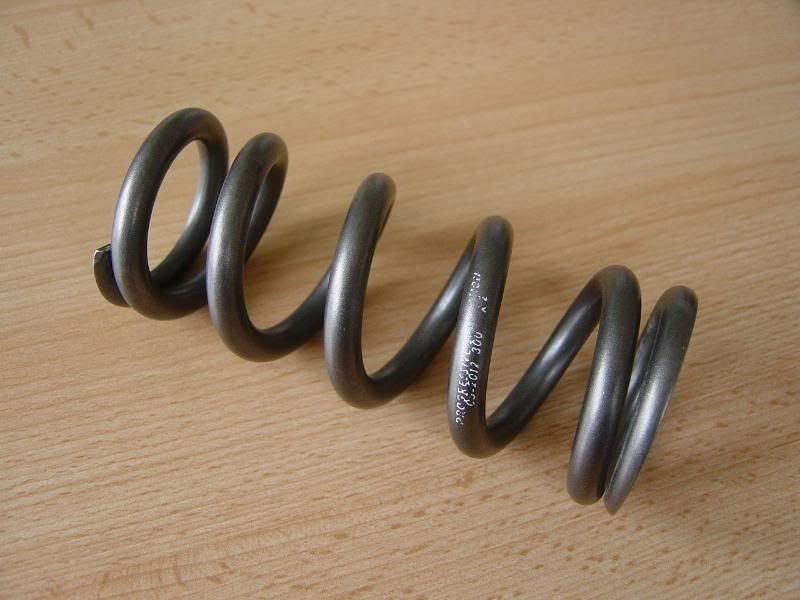 A little longer than stock but it's proressive so it should be approx the same rate when compressed to standard length - same number of coils and same wire diameter so it shouldn't get coil bound, we will see ...
Tyres (cheap Internet deal) :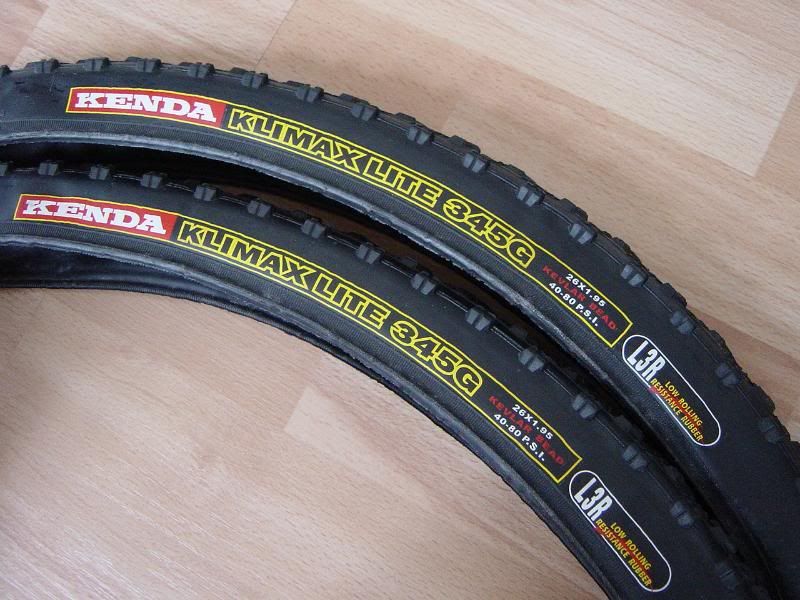 I know I had some blue fires but I still can't decide on frame colour - black walls will suit anything, and they are light
Just wheels, headset and cassette left to source now. Then I only need to decide what colour to do the powder and ano ...
WD