Ever seen a ProFlex with a crackle paint finish ? :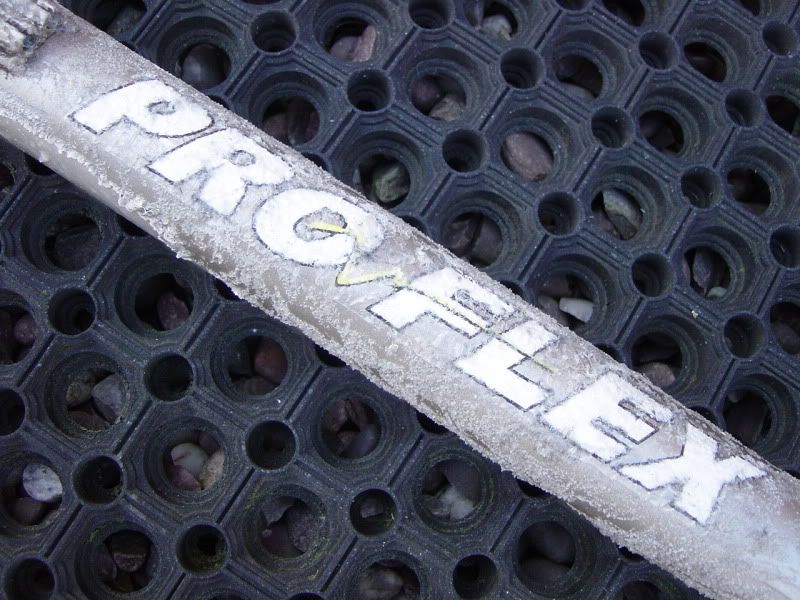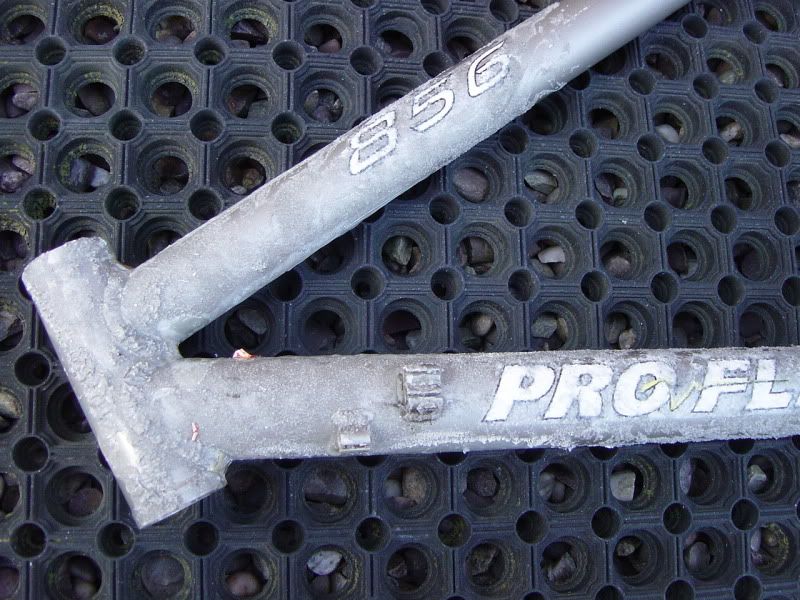 Strangely enough for such a crap standard paint job (have a look under the seat gussets – they forgot to paint under there on mine and it was bare ally !) the paint stripper actually struggled with it
I am pleased to say that the frame underneath looks to be in very good condition and only has the smallest of dings in the top tube (you couldn't see this when it was painted, only when it was stripped and flatted off). There is no corrosion, cracks or anything else to worry about, not bad for a freebie …
I will post some pics when it is fully prepped as I am still rounding off a few sharp edges etc getting it ready for powder.
Some of the other bits have been cleaned up and came up really quite well. The seat stay bridge :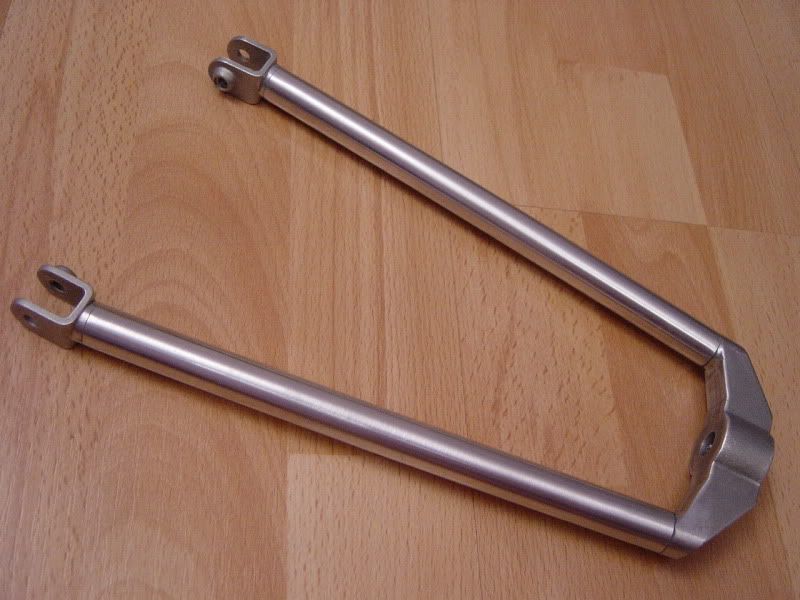 It's a bonded construction with cast ends. I was quite surprised by the quality / design of some of the bits – stainless steel threaded inserts :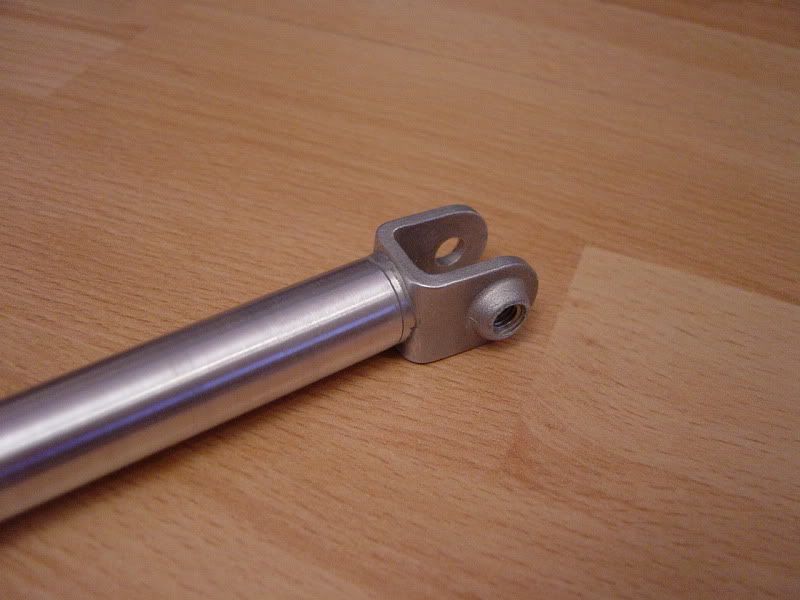 I have cleaned the top front damper mount up :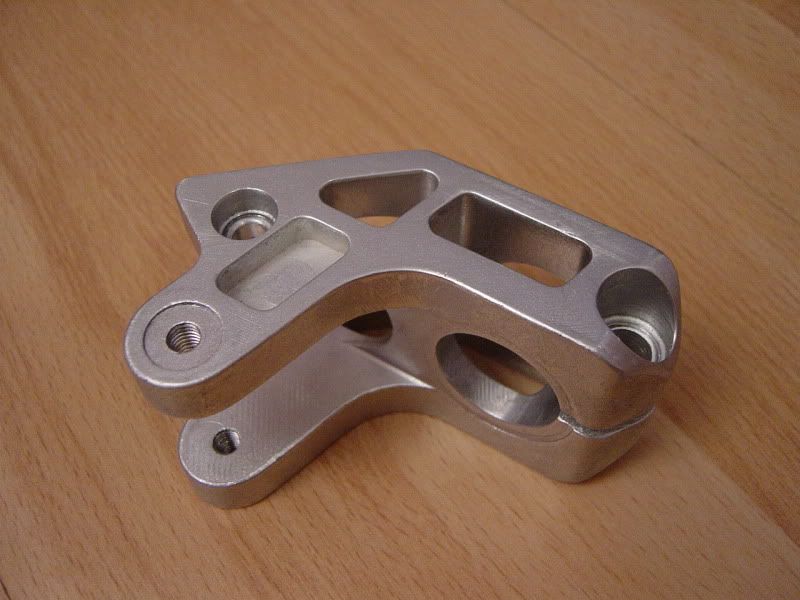 But I am not sure how I should finish this – powder coat to match the frame or to match the swing arm ?
I have started on the forks to :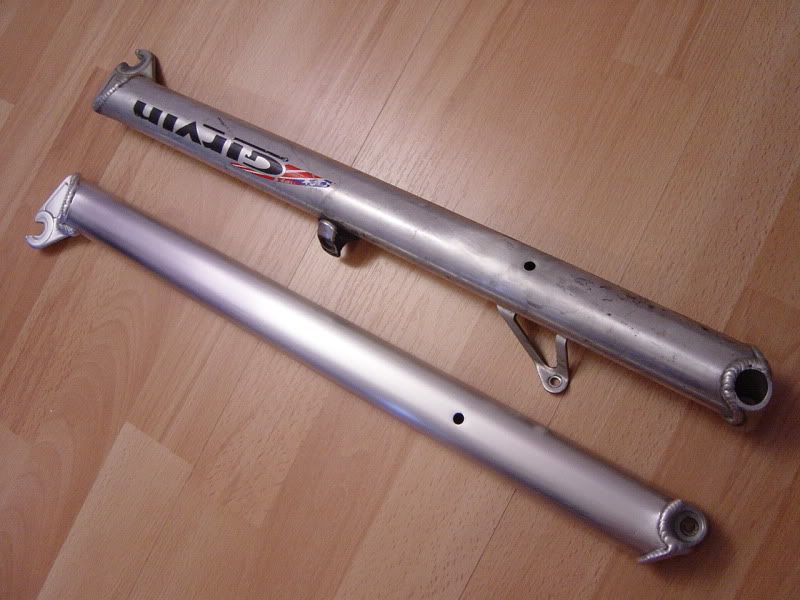 I was wondering about removing the canti bridge and bosses as they are riveted on but they were also glued … I tried stripping one fork leg first and found once the rivets were drilled out the bits could actually be removed quite easily as adhesives aren't very strong in 'peel' :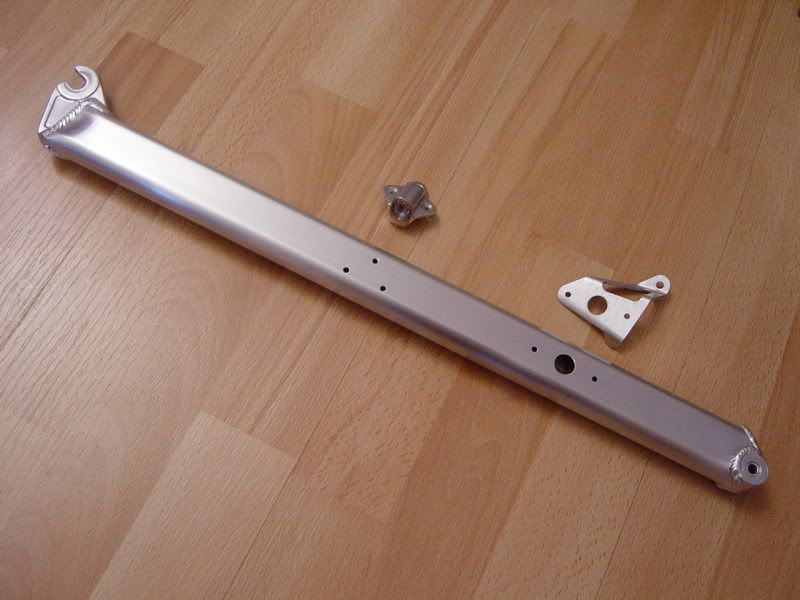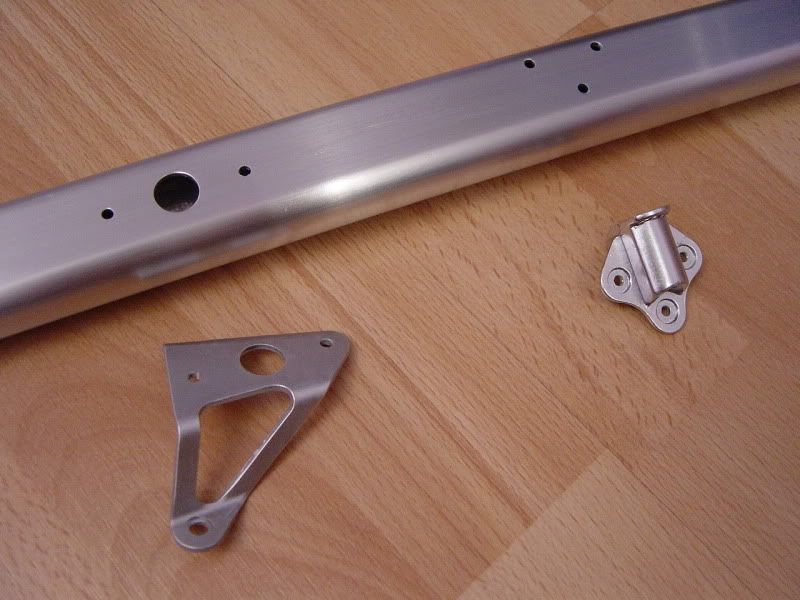 Once the legs are finished these will be going back on with stainless steel rivets
More pictures coming soon …
WD