I have wanted an 856 ever since I first set eyes on one in our Moto-X shop come LBS.
The price tag was rediculous for a 15yr old and I had to make do with my Spanking new Univega Aplina 506
Never saw one on the trails or roads, only ever in the magazines (and shop) so to me these were the rarest of rare!
Fast forward 13yrs and and I managed to get hold of this 856 off the forum and built it up with what i had lying around so I could get it upto Keilder to give it a shakedown, I loved it and it is a really comfy bike and climbs really well.
I have been picking up period correct XTR kit for this and nearly have everything I need to make a complete bike.
I have had the Frame blasted and Powdercoated (for free) in White
and am waiting on my decals from Gil_m (top bloke)
Due to some difficulties at work my project has now been put on hold so things like Rims, Spokes, Tyres, Pedals, Saddle will have to wait.
Bars are not going on just used them to mount the levers and shifters on so i didnt lose them!
Here is the current spec and semi built pics (Still trying to figure this camera)
Frame: ProFlex 856
Fork: Girvin Chubby
Shock: Girvin MCU
Headset: FSA The PIG
Stem: Syncros cattleprod
Handlebar:
Grips: Lizardskins
Brakes: XTR M950
Brake Cables: XTR
Brake Levers: XTR M950
Shifters: XTR M951
Front Derailleur: May run 32T only up front
Rear Derailleur: XTR M952
Derailleur Cables: XTR
Cassette:
Chain: Sachs
Cranks: XTR M952 - Need Middleburn convertor & Rings
Crank Bolts: XTR
Chainrings: XTR
Chainring bolts: XTR
Bottom Bracket: XTR Octalink
Pedals:
Hub Skewers: XTR M950
Rims:
Hubs: XTR M950
Nipples: Soft and pink
Spokes:
Tyres:
Tubes: Specialized
Saddle:
Seatpost: Syncros "elite"
Seatpost Binder: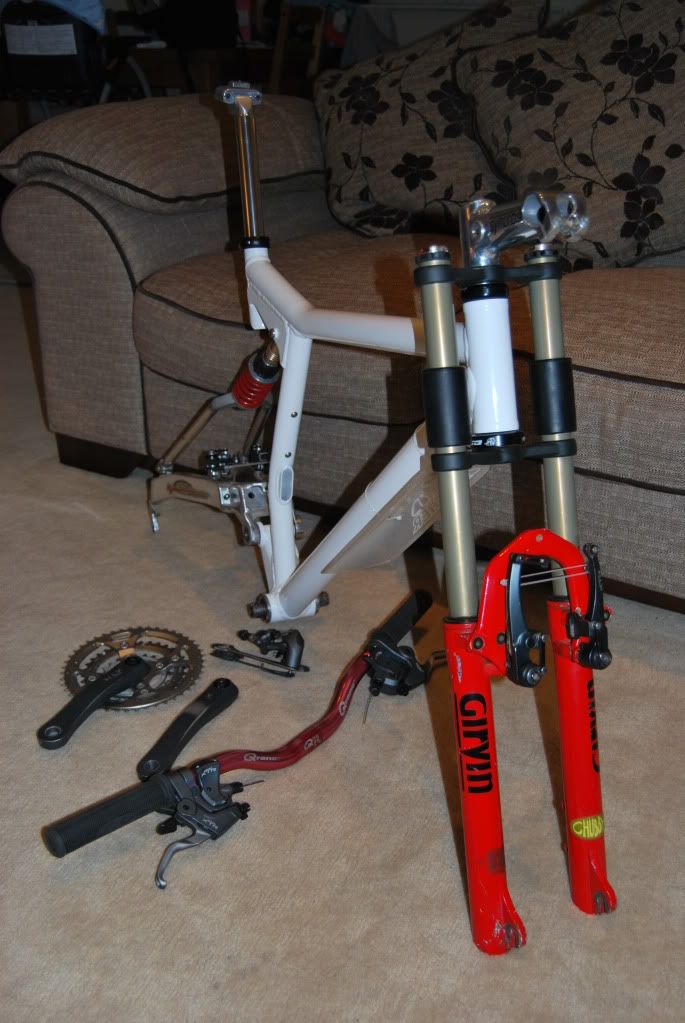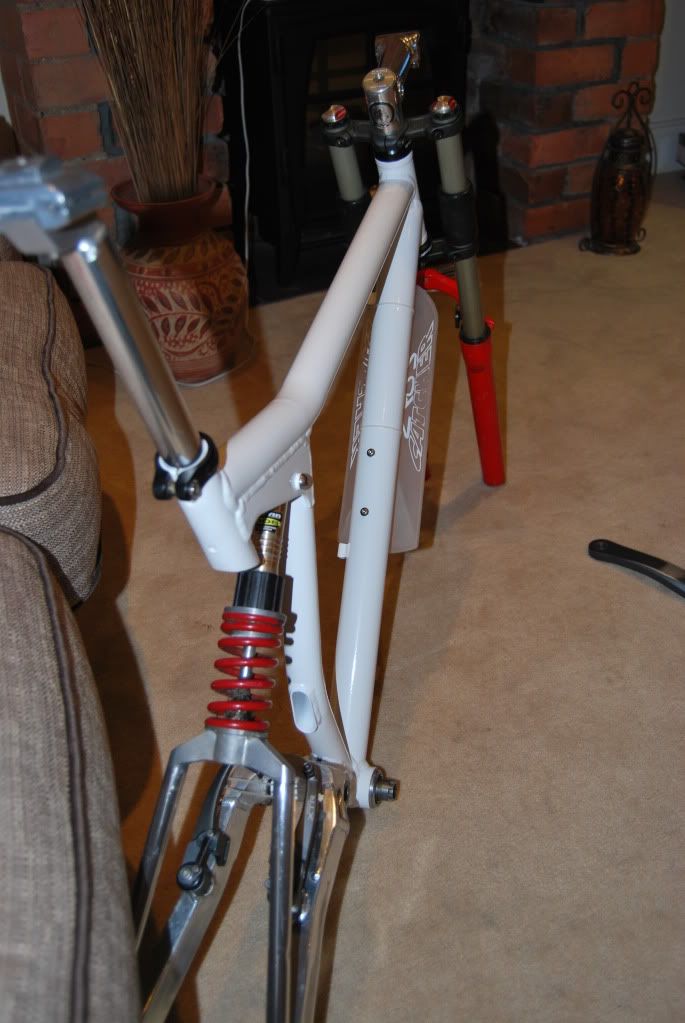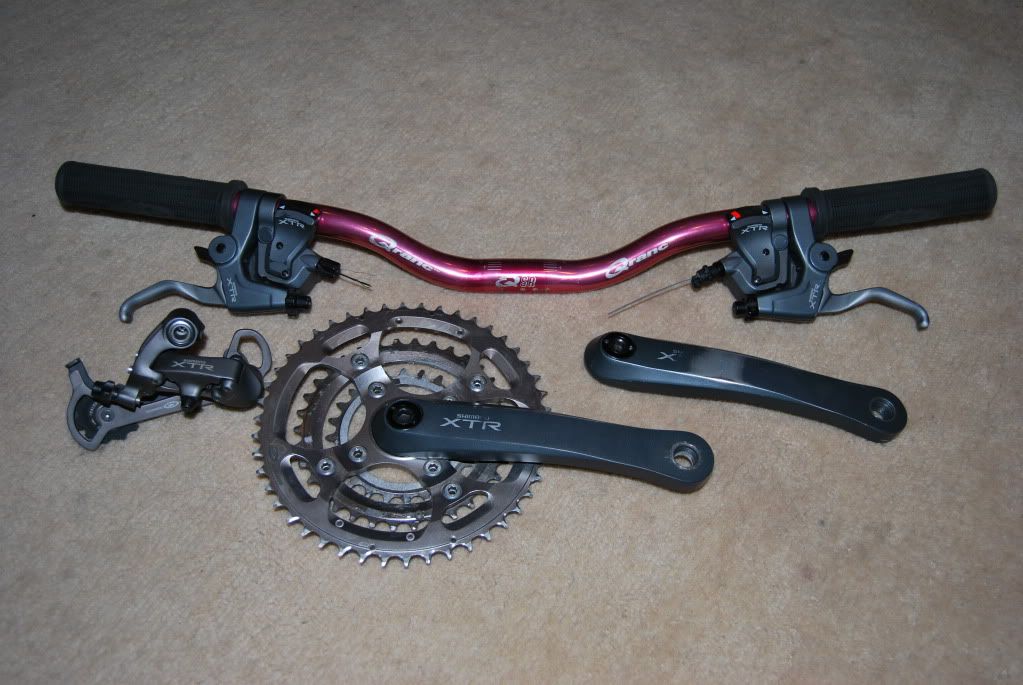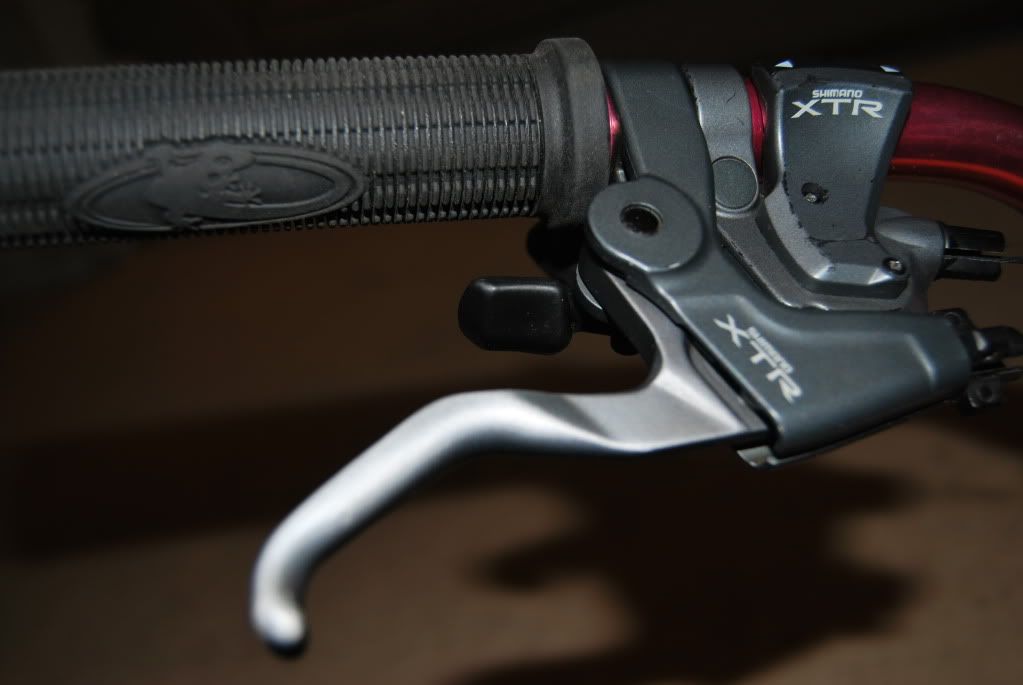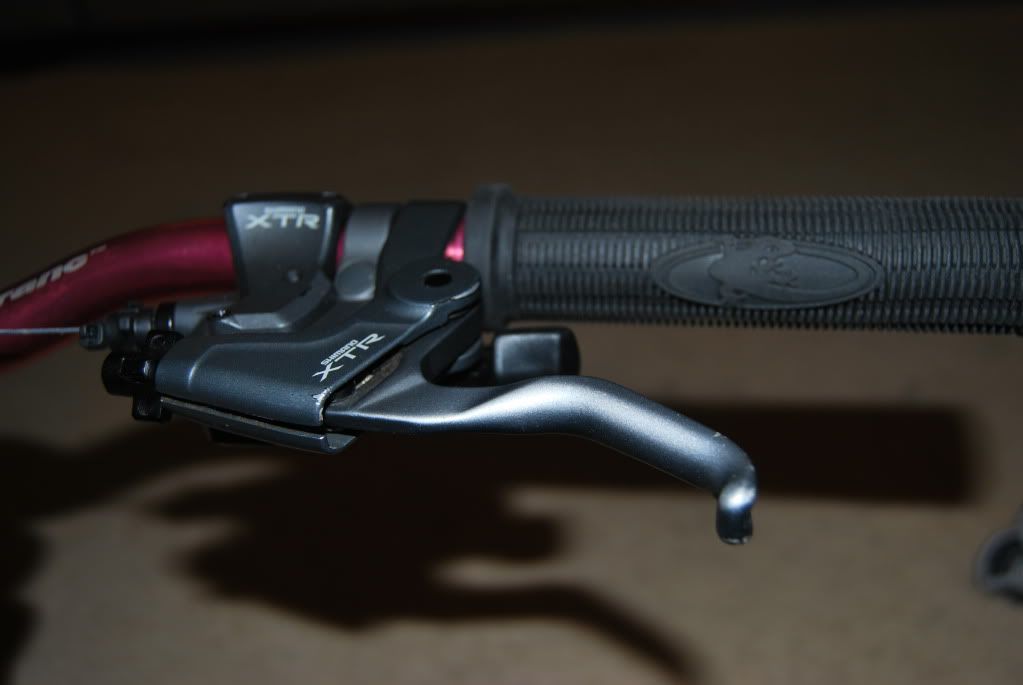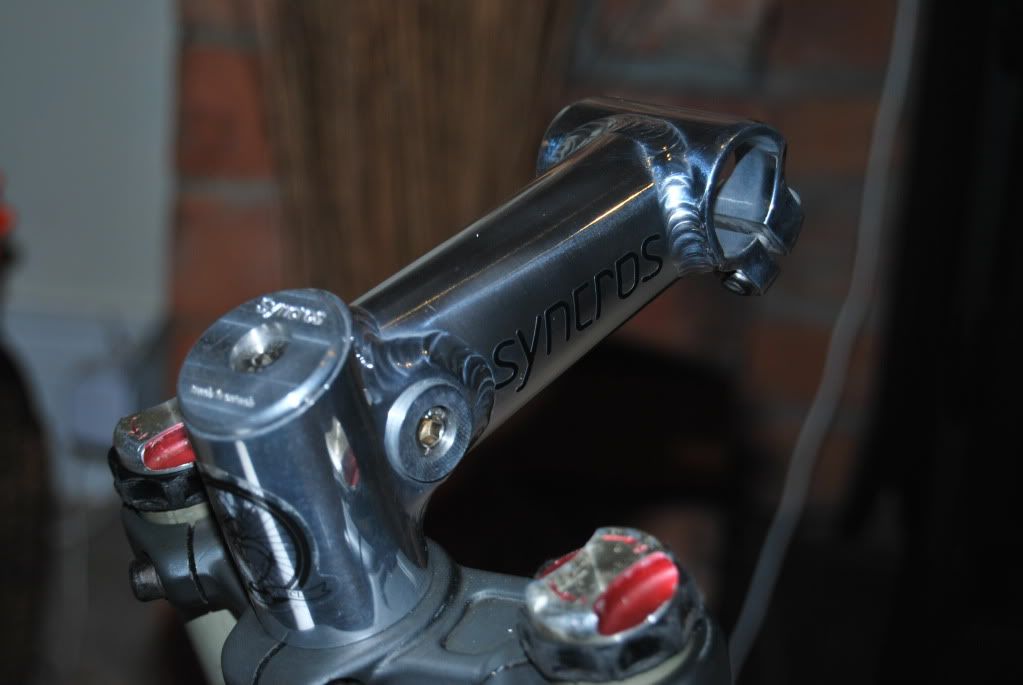 Any suggestions welcome, especially on the choice of Rims and Spokes/Nipples....
Tony....