Dr S wrote:
Firstly a big thankyou for Gadgetuk's amazing jesture

Aww shucks... at least it's going to safer hands than mine!
Quote:
My plan is to attempt to restore all the original componants rather than replacing.
Ah.... urm...
Did you notice I had cannibalised the pedal cages?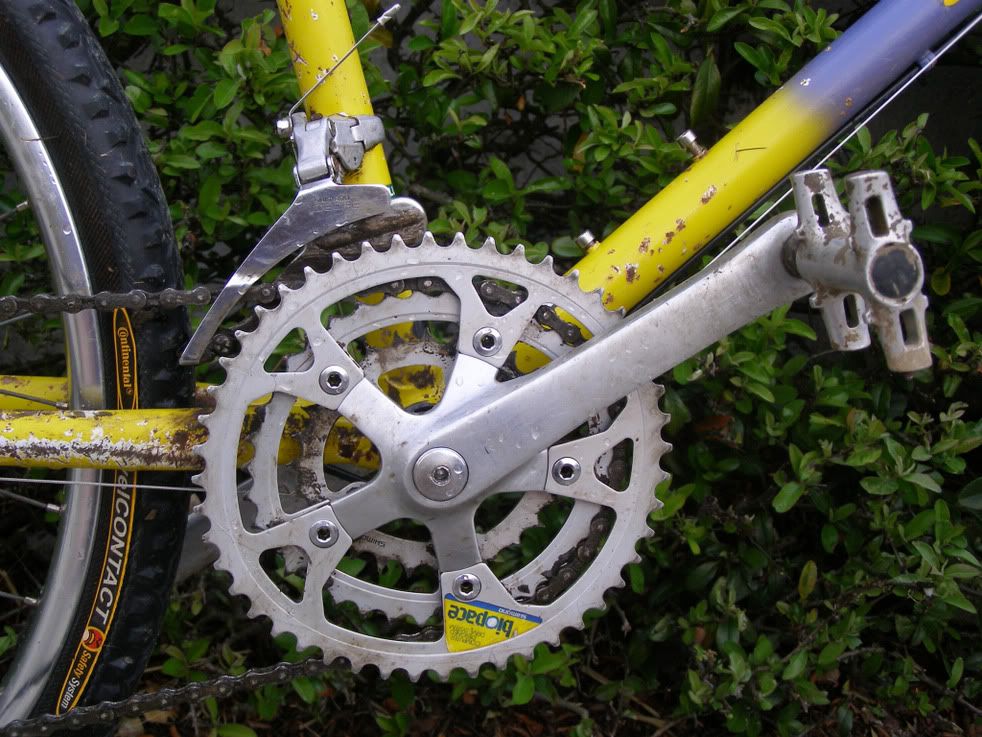 They were the original Shimano ones.
I nicked 'em for a little project, fitting toeclips to one side of my SPDs (for use with normal-human shoes).
You can have them back, but I have ground off the grippy spikes offa one side. I'm sure I can find another seat of pedals to mangle.
I'll throw in the original MTN rack too, it won't fit 700c wheels... that is, if you want it. Come to think of it, you don't want a pair of 26" alloy wheels rescued from an old Scott frame do you?
For reference it came originally with Specialized S 1.75" tyres, which just missed the chainstay. I later changed to Farmer Johns/FJs cousin.