Hi Dookie,
Fine bike you have there! Had a Schwinn PDG 90 at some point and it sure was a sweet bike. Unlike your frame that bike's frame had welded Prestige tubing. It was made in Japan.
Not long ago I made pics and a story on the bike to introduce the GreaseGuard feature to an audience on a Dutch non-vintage board. Copy/pasted the Dutch covering directly as I know most of you are of course familiar with the GreaseGuard feature
Ik wil ff uitwijden over GreaseGuard, een vinding waar ik zelf helemaal lyrisch van word
Echt sexy.
GreaseGuard is vinding van ondermeer misschien wel de meest geniale innovator Charlie Cunningham. Charlie vormde op een gegeven moment samen met Steve Potts en Mark Slate WTB (Wilderness Trail Bikes). Heden ten dage zie je het WTB logo op betrekkelijke low end zadels e.d. te vinden, maar dat heeft niets met het oorspronkelijke WTB van doen. De heren zijn er iig niet meer bij betrokken.
Suntour kocht op een gegeven moment de GreaseGuard licentie van WTB. Suntour was naast Shimano de andere Japanse fabrikant van groepen. Shimano was meester in integratie van systemen. Oa na hun hyperglide, maar door de betere distibuite van Shimano delen leek begin jaren negentig toch echt het pleit in het voordeel van Shimano beslecht te worden. Suntour ging half jaren 90 kopje onder. Suntour paste GreaseGuard toe in hun topgroep XC Pro.
Wat is nou precies GreaseGuard? Nou, men heeft een grease gun en met dit instrument spuit men vers vet in naven, trap as, pedalen en balhoofd. Het gebeurt op die manier dat het oude vet weer naar buiten komt. Je doet dit in pakweg 10 minuten en wel zonder knoeien. Hup en weer fietsen! ...en dat fietsen kan je voor eeuwig blijven doen met je perfect gesmeerde delen.
Plaatjes: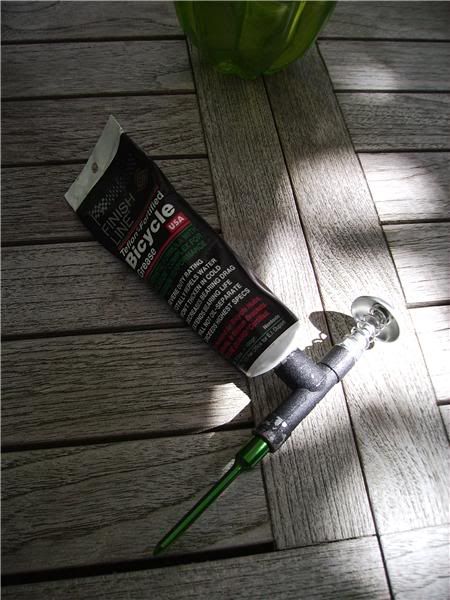 De GreaseGuard 'gun'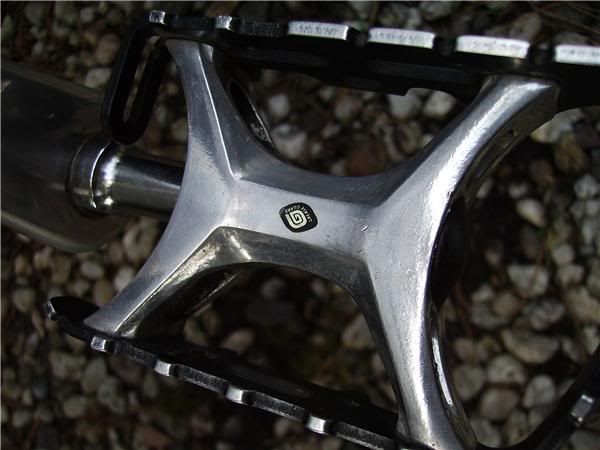 Bij de pedalen spuit je het vet via de uitsparing voor de imbus achterop de as erin
(plaatje)
. Dopje verwijderen en spuiten maar. Het oude, vuilige vet komt eruit langs de seal.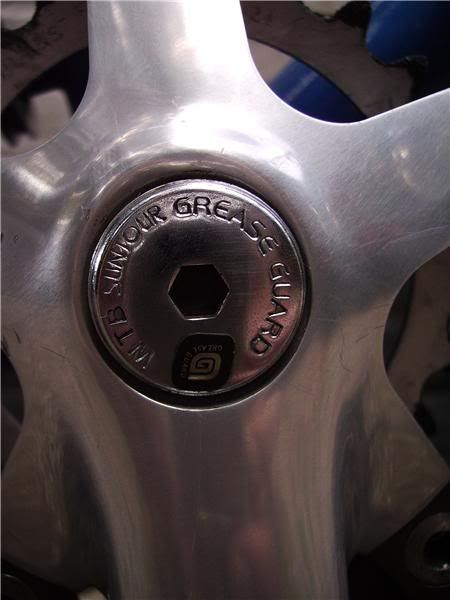 Bij de trapas steek je de gun via de imbus uitsparing in het dustkapje naar binnen. Er is hier sprake van een holle crankbout(!) en langs deze weg vind het vet toegang tot de binnenzijde vd lagers. Het vet kan maar 1 kant op, want naar binnen is het hermetisch afgesloten. Het vet gaat dus via de lagers naar buiten. Oud vet wordt weggedrukt door de seals.
Rondom de as de seal waarlangs de het oude vet naar buiten komt
Ook GreaseGuard voor beide wielen. Het zwarte puntje links is een smeernippel. Zowel links als rechts zit er 1. Hier een demonstratie met een oud wiel: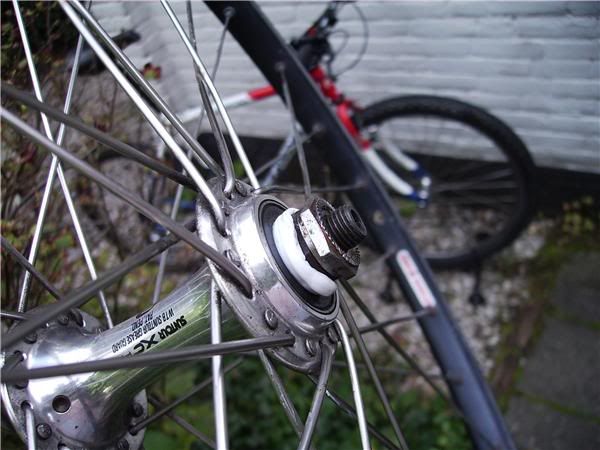 Dat het hier om een beroerd onderhouden wiel gaat is goed te zien. De lagers stonden al 'droog' en wat er naar buiten komt is gewoon het nwe vet.
Alle getoonde systemen zitten op deze fiets: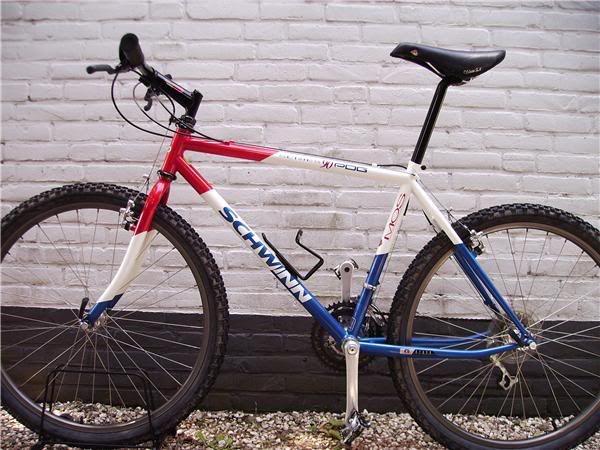 15 jaren oud en toont alsof hij zo uit de winkel gereden komt. Schwinn was zeg maar het Gazelle vd VS. De eerste mountainbike was in feite een Schwinn Excelsior 'clunker' waar iem (Gary Fisher) een derailleur aangehangen had.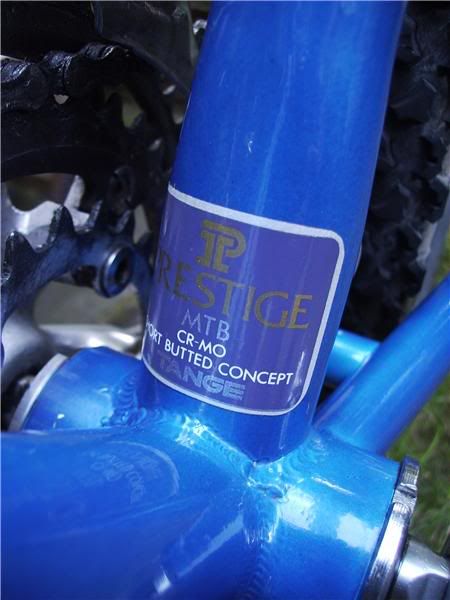 Frame uit Tange's topbuizenset Prestige. Een scherp oog ziet het taps uitlopen richting bracket. Het frame is geheel behandeld met
FluidFilm AS-R.
Een echte aanrader voor hoogwaardige stalen frames. 10 minuten werk en je hebt de roestduivel voorgoed uitgebannen. 9,50 euro incl 40cm lange nozzle
Generaties lang fietsplezier gegarandeerd.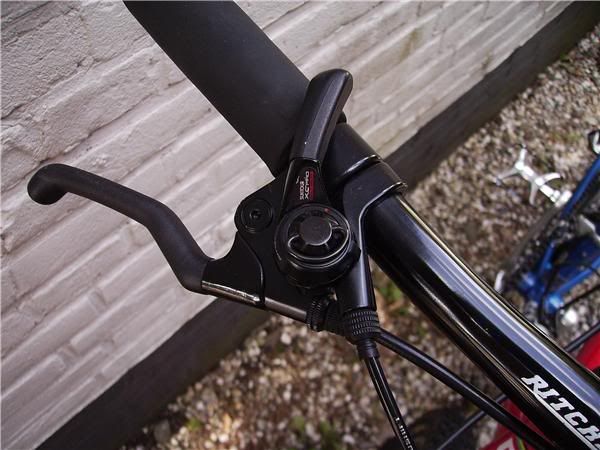 Plastic tot een minimum beperkt en lekker veel metaal. Ziet eruit en voelt aan alsof het lang uit moet houden. Toch is een complete XC Pro groep met 3048gr niet echt zwaar. Het is ook een paar honderd gram lichter dan de XTR m900.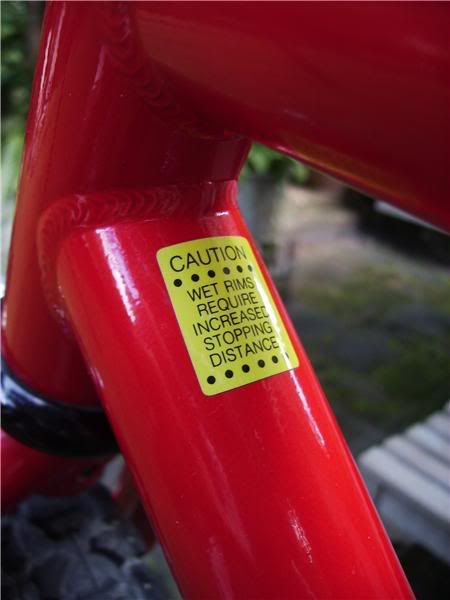 Moet voor A-me-ri-ka he
- Melvin
_________________
official OW
2
0
1
0
Concours de Elegance jury member
Enter Elev12K's candy store
For Sale:
☆ Vitus FCK9
☆ Koga Miyata Survivor