This is a bike I found at a yard sale and bought for a whopping 5 dollars. It's also the bike that got me interested in vintage mountain bikes. It was bought in Virginia from the original owner, who previously lived in Colorado. After I brought it home I started researching it on the internet without much luck. After drawing a blank on internet searches and forum requests, I decided to contact the man himself. To make a long story short...this was made by Lennard sometime around 85/86 for a member of his Zinn/Alfalfa/Shimano women's racing team. The only info I could find related to this can be seen here:
http://www.mountainbiketales.com/articles/zinn.htm
While searching for a serial number, which was supposed to be on the steerer tube, I sent Lennard a pic and asked about the pink/red overspray, which was also visible on the drive side chain stay under the white paint. He said this was the team color back in the day and that this bike was most likely made for one of the team members to use in testing the waters of mountain biking/racing, and was eventually repainted.
On to the pics...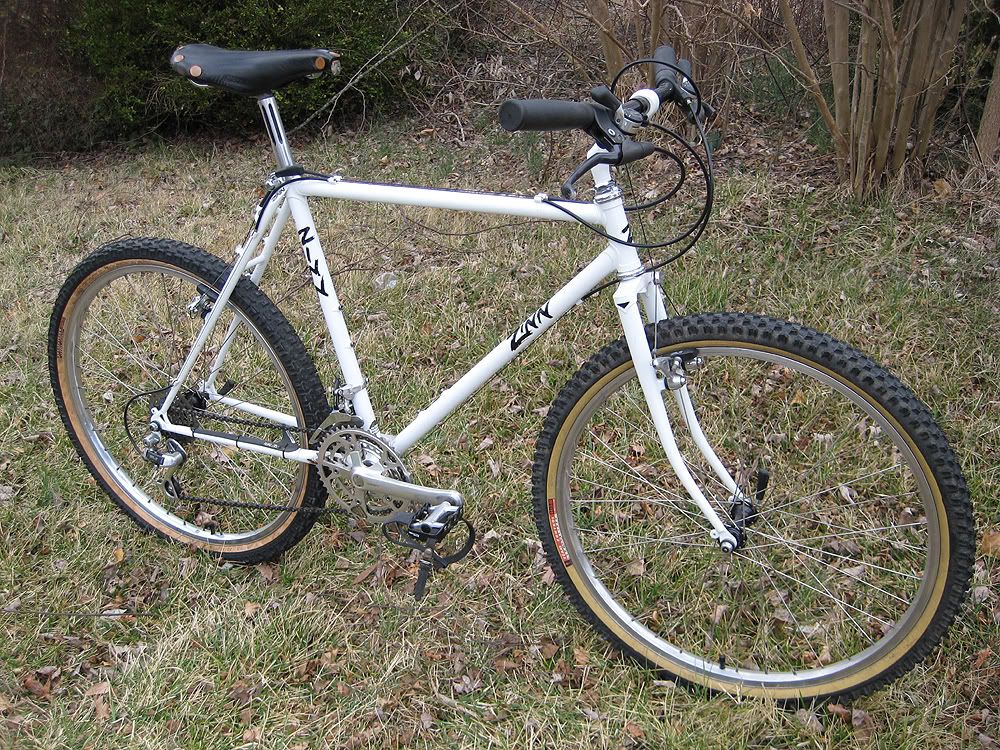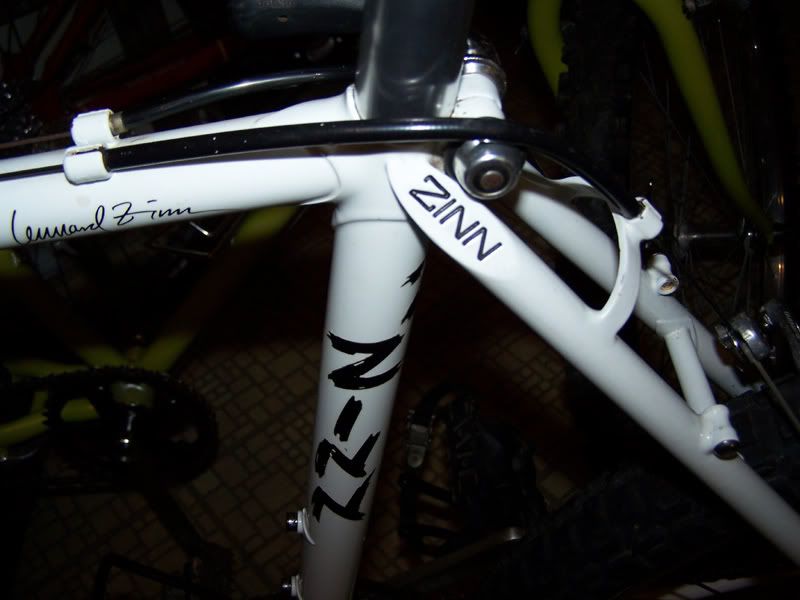 Steerer tube showing original color...