I bought this yesterday from Marktplaats.
It has Rockadile decals, but I don't think it is one.
Who knows what type it is? I guess it is from '95.
It is all original, except for the fork (RS), all STX.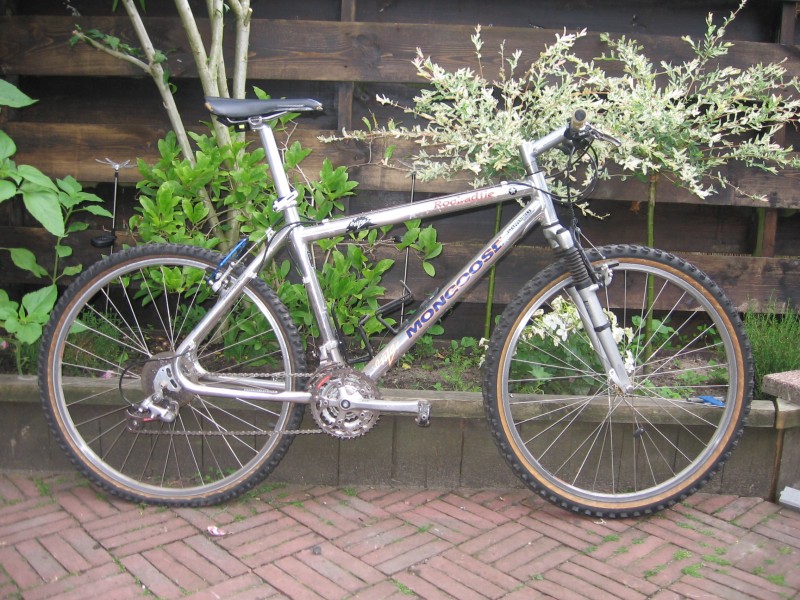 I'll make some better pics when the weather gets better.
When I looked into the owners shed, I saw another bike hanging, the first bike I owned!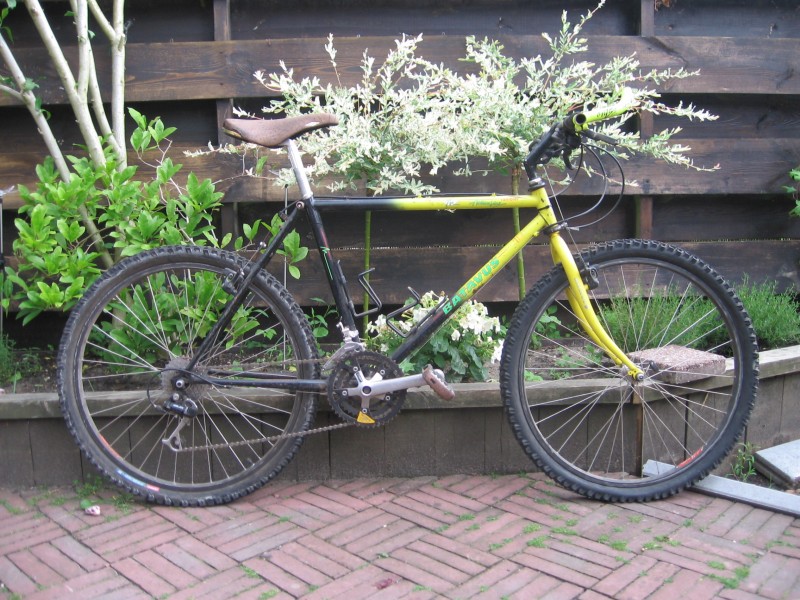 It is a '92 Batavus Rambler, and when I looked a bit closer I discovered some nice wheels: XT hubs with Campagnolo Kappa rims and PsychoII tires.
Rolls sadle, 500LX rear derri and crank.
Not bad I'd think.
The Kappa rims are all black like the Crossmax ceramic. Is there a ceramic layer on these rims?
And this is how my garage looks like right now, time to finisch some bikes...