Right guy's progress has been a bit slow at the moment , dew to the fact the CNC mill is been taken up with REAL work !
So progress so far is many thanks to Kevin who has the only ( at the moment !!!!!!!!!! ) complete Nukeproof Reactor in one piece in the UK and let me take the fork linkage apart to see how they were put together .
As you can see Raul i have put the roll pins in the top and bottom location holes , they are 5mm long X 2mm dia .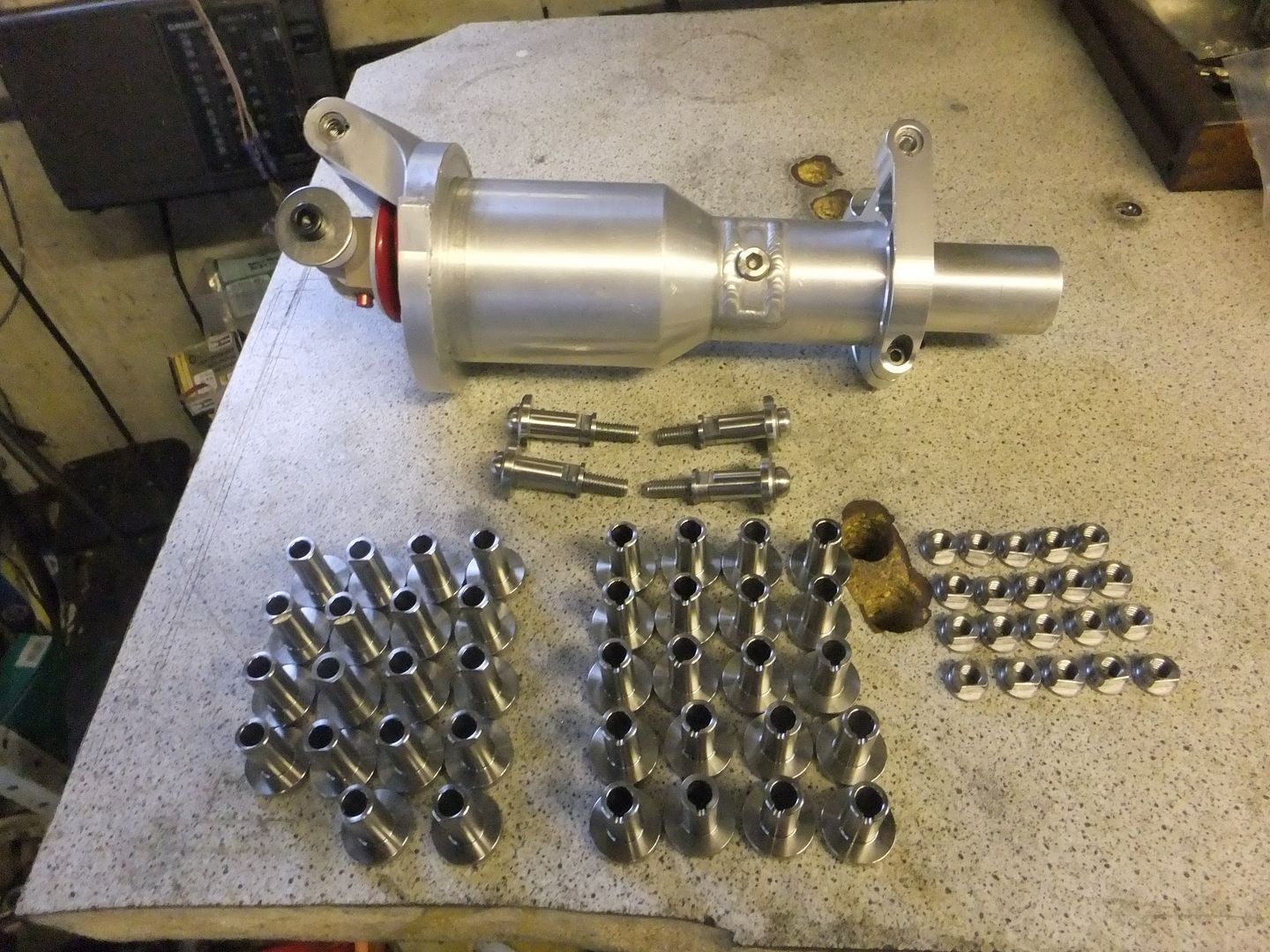 Hopefully you can see from the pics that the top hat bushes are different , one takes a slot to locate the 2mm roll pin and the other has a flat on it that will locate in a "D" hole in the fork brace , yet to be machined , this is just to keep you all updated , any help .