Just thrown this together, not too common in 12.5 size Billet finish, model is Tempest, but weighes 3.7 pounds so pretty light, handles well, bit small for me, but with the lay back post works really well, needs decals and a tidy on some specs and weighes a not too shabby 22.5 pounds.
The pix are on my expensive and accurate bathroom scales. They cannot be tared, but the box weighes 400g and yes none of the bike is on the floor! So the bike weighes 10.3Kg. It weighed 10.25 on LBS scales, bear in mind it has a 350g saddle 270g seat post 100g skewers and 350g cassette and 260g Saint rear mech, so another 350g could be shaved easily, I feel its pretty light, the XTR front mech, Syntace 90g stem and Easton 100g bars do help a lot though. Tyres are 400g Hutchinson Mosquitos and tubes 90g Supersonics, hubs: white industries which are very light, BB is Race Face Titanium. Thumbies are light too.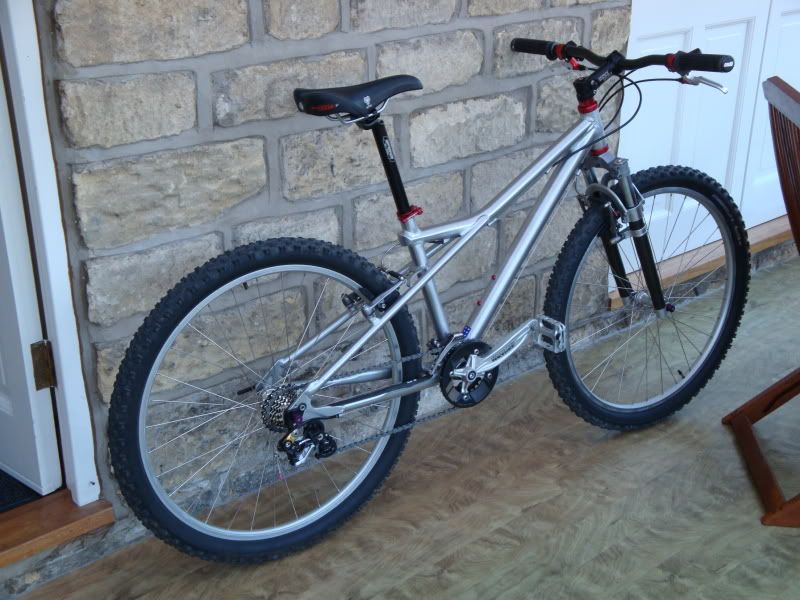 _________________
Live the dream-Ride on!