al wrote:
can you not go any quicker?
Is the unvail due to coincide with the bikes 100th anniversary!!
Al,
I know it's killing me
Good news it that we had a couple warm days here in Michigan and we got the paint on!
Single Stage Urethane,
Jet Black & Ford Cortina Old English White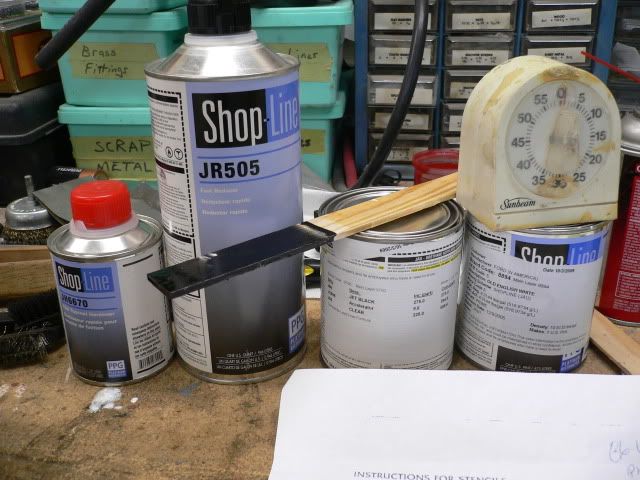 One coat of Acrylic Sealer, 3 coats of white, 24h of drying and the stencils applied
Two coats of black
45 minutes of drying and the stencils removed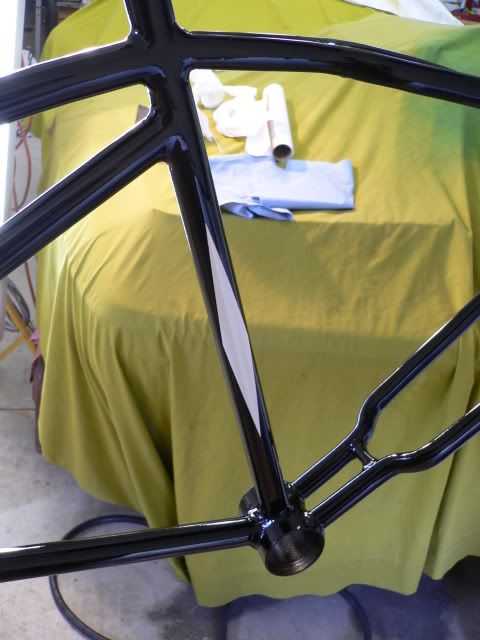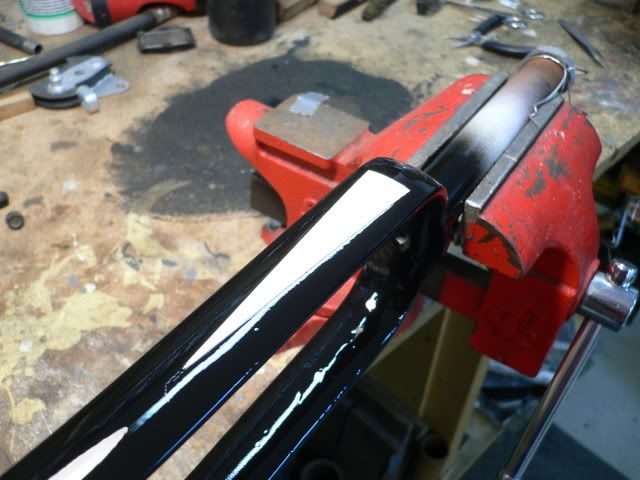 I'll sand/smooth the edges and polish it in a few weeks, then wait to spring to have it pin striped blue.
I know... hurry up and wait, but this urethane takes a long time to fully cure and fully shrink. I'm not going to ride in winter anyway.