After waiting patiently for 2 weeks the Kona Hot that I bought from eBay finally made its journey from west coast to east. I quickly unpacked it and built it up, sat astride it for fit (was worried it would be too big, but there is just enough clearance with the top tube) and then started to see what was what component wise. It's a little dirty, but here are some initial pictures.
the all important down tube
the important stickers!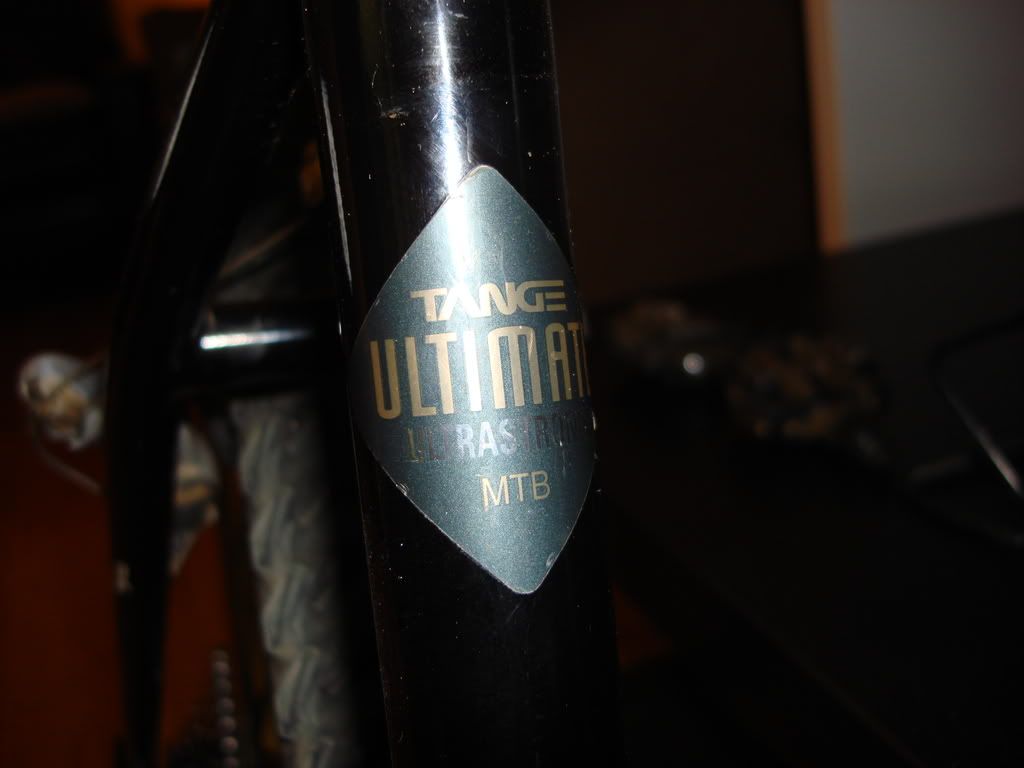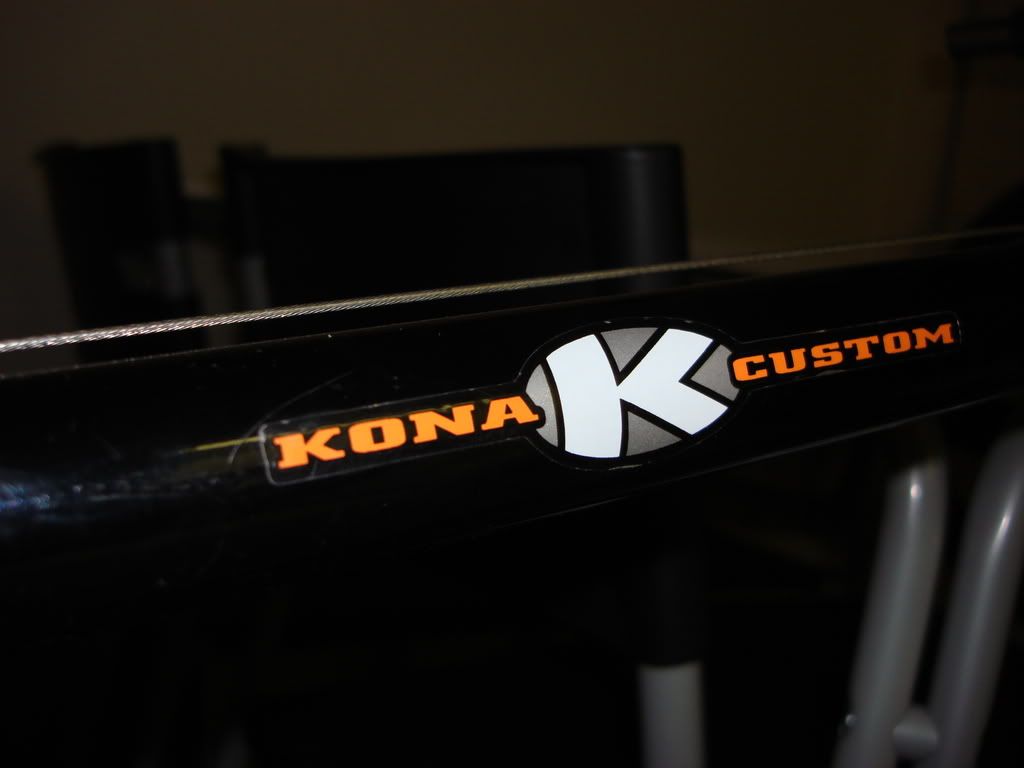 The first thing to go be all the Specialized kit that the previous owner threw onto it (saddle, seat post, cranks, rings, grips, rims). Next will be the 150mm stem. Way too long for me and I'll probably replace with something about 100mm. Not too keen on the Manitou 2's either. They seem exceptionally stiff (about 10mm travel when pushing down on them). The rest of the kit seems to be Deore XT from 93. Not sure what to do with this as some looks ok, whilst other bits seem tatty. Oh and I think it has some Ti bars, but not sure.
So, generally very happy with it. Looking forward to the build, but cash flow will mean it make take some time. Also I'm not 100% sure which direction to go with it. I'm almost certainly going to send it off to Tom Teasdale for a respray and get fresh decals put on. Possibly going to fit Magura's too, but not sure...
Any feedback/idea's/comments welcomed!
_________________
'95 Kona Hahanna (first ever mtb), '06 Kona Dawg, '05
Bianchi S.A.S.S
,
'10 Bianchi Via Nirone 7 road bike